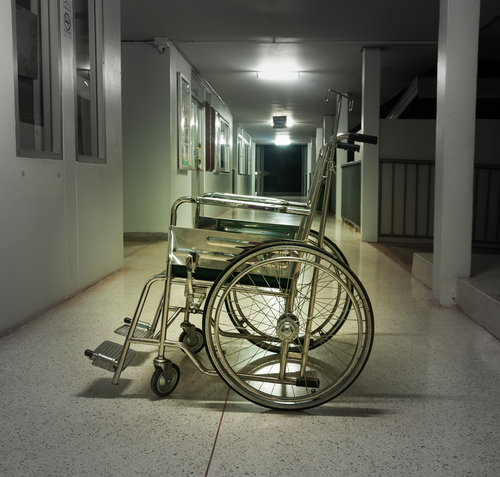 Alzheimer's Patients Are Common Victims of Elder Abuse
A striking 5.5 million Americans are living with Alzheimer's – the memory loss disease that accounts for 60 to 80 percent of dementia cases. Sadly, this growing population has fell victim to approximately 2 million cases of elder abuse incidences each year the Alzheimer's Association reports. Most long-term care ombudsman will say the true incident rates are much higher though since abuse can come in these many forms:
Confinement
Emotional
Financial
Mental
Neglect
Physical
Restraint
Self-Neglect
Sexual Abuse
Medication
Willful Deprivation
Sadly, nursing home or long-term care professionals are the typical abusers and are too often found taking advantage of these cognitively impaired elderly residents. Direct-care workers, such as nurse aides and personal care attendants are responsible for providing most of the daily care for Alzheimer's patients even though they likely do not have the proper training or education necessary to provide dementia care.
The abuse can be hard for people with Alzheimer's to recognize on their own since dementia patients can easily become paranoid and delusional, making it difficult for family or friends to believe abuse claims. If this is the case for your loved one, you can protect them from future abuse by knowing the warning signs and acting quickly to demand answers.
Recognize the Signs of Elder Abuse
The Alzheimer's Association has collected this list of abuse warning signs:
Bruises, pressure marks, broken bones, abrasions and burns may be an indication of physical abuse, neglect or mistreatment.
Unexplained withdrawal from normal activities, a sudden change in alertness or unexpected depression may be an indicator of emotional abuse.
Bruises around the breasts or genital area may be a sign of sexual abuse.
Sudden changes in financial situations may be the result of exploitation.
Bedsores, unattended medical needs, poor hygiene, and unusual weight loss may indicate neglect.
Belittling, threats, or other uses of power by spouses, family members or others may indicate verbal or emotional abuse.
Strained or tense relationships and frequent arguments between the caregiver and person with disease may be a sign of abuse. Abuse may originate from either a caregiver or a person with dementia. A person with dementia may exhibit more aggressive behaviors as the disease progresses and cognitive function and ability to reason decline. No one should live in threat of harm or danger to themselves or others.
It is hard to imagine administrators or staff members in a nursing home would abuse our elderly loved ones. Unfortunately, it does happen, and in the worst cases, it can result in death. If your loved one is showing signs of neglect, complains about the care being received, or appears significantly changed in emotional or physical ways, you should take action.
Nursing Home Abuse Lawyers — We Take Action For You
Rhoads & Rhoads has been protecting the rights of the injured throughout Western Kentucky for over 39 years. If a facility is neglecting or mistreating your loved one, our experienced trial attorneys will stop at nothing to expose the facility's wrongdoing and hold them accountable.
Call us at 888-709-9329 or contact us by e-mail to schedule an appointment with one of our Madisonville or Owensboro personal injury attorneys.