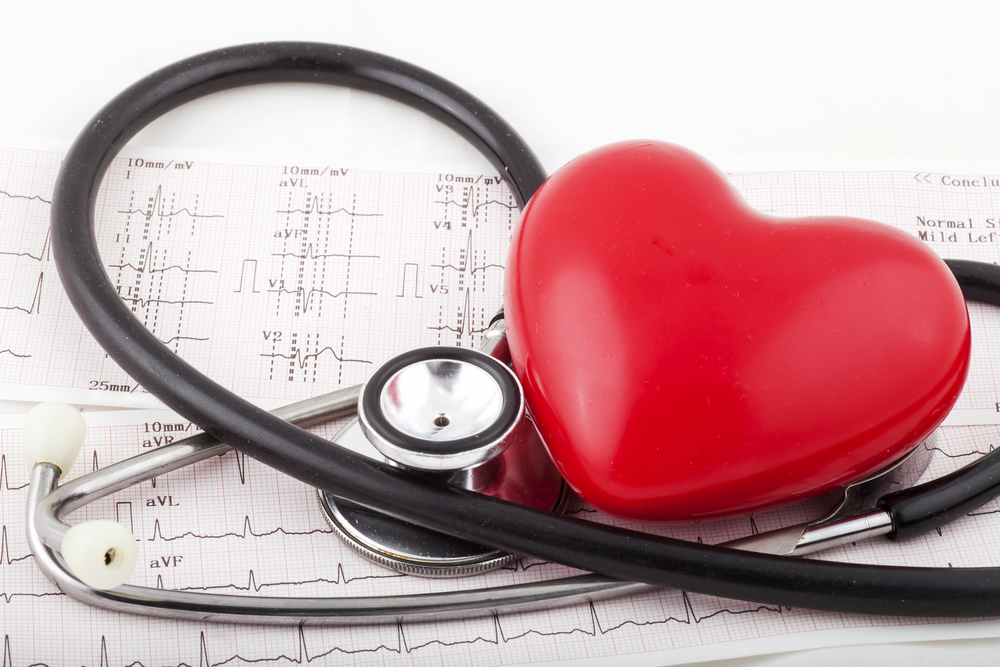 FEBRUARY IS AMERICAN HEART MONTH
February has long been celebrated as a month to raise awareness about heart health, yet Kentucky has the 8th highest death rate from cardiovascular disease in the country, with latest statistics showing nearly 10,000 annual deaths from the often-preventable-disease.
NEW REPORT SAYS WOMEN OFTEN UNDIAGNOSED WITH HEART DISEASE, HEART ATTACK
Nearly 50,000 women died from heart attacks in 2014 and it affects more than 6.6 million American women annually, according to the Centers for Disease Control and Prevention's National Center for Health Statistics.
In years past, many medications and treatments that are saving lives today were unavailable to heart attack victims. A most concerning study guided by the American Heart Association has led experts to believe that even with new treatments available, women are being undertreated and undiagnosed with heart disease or heart attack. In addition, researchers in this study have claimed that even after a heart attack, "women without significant obstructions in their arteries may not receive the medications and treatments they need to regain a healthy lifestyle."
The report also points out that several racial disparities come into play for women not receiving the correct diagnosis or treatment. "Black women, for example, have more heart attacks than whites and are less likely to be referred for cardiac catheterizations or bypass surgery, important treatments for restoring blood flow to coronary arteries," said members of the AHA study team.
HEART ATTACK IN MEN VS. WOMEN
For both men and women, heart attacks reduce blood flow and damage heart muscle. They mostly occur when arteries that supply blood to the heart become partially or totally blocked. The Association says there can be several differences between men and women when it comes to heart attack though:
During a heart attack, women may experience uncommon symptoms such as back, arm, neck or jaw pain, or have nausea, weakness and a sense of dread. Women [fusion_builder_container hundred_percent="yes" overflow="visible"][fusion_builder_row][fusion_builder_column type="1_1″ background_position="left top" background_color="" border_size="" border_color="" border_style="solid" spacing="yes" background_image="" background_repeat="no-repeat" padding="" margin_top="0px" margin_bottom="0px" class="" id="" animation_type="" animation_speed="0.3″ animation_direction="left" hide_on_mobile="no" center_content="no" min_height="none"][and men] can often feel chest pain as well. If you see or have any symptoms, immediately call 9-1-1.
Women wait longer to get treated for heart attack.
Type 2 diabetes and high blood pressure are risk factors and more potent for women.
Women who survive a heart attack are more likely to have complications in the hospital such as shock, bleeding or heart failure.
Researchers have also said some physicians do not follow medical guidelines and some women do not take prescribed medications or participate in cardiac rehabilitation, which can result in long-term complications.
WE CARE, PREVENT HEART DISEASE
The attorneys at Rhoads & Rhoads want to celebrate American Heart Month with you by sharing this information. We encourage you to help yourself and lessen your risk of heart disease by living a healthy lifestyle and visiting your physician or heart.org to learn your risk factors.
If your diagnosis or treatment of heart attack has been delayed or you fear you may be a victim of medical malpractice, Rhoads & Rhoads can represent you. We offer free initial consultations, and all cases are taken on a contingency fee basis, which means there is no payment required up front. We get paid only if we win or settle your case, so there is NO RISK involved.
Call us at 888-709-9329 or contact us by e-mail to schedule an appointment with one of our Madisonville or Owensboro personal injury attorneys.[/fusion_builder_column][/fusion_builder_row][/fusion_builder_container]