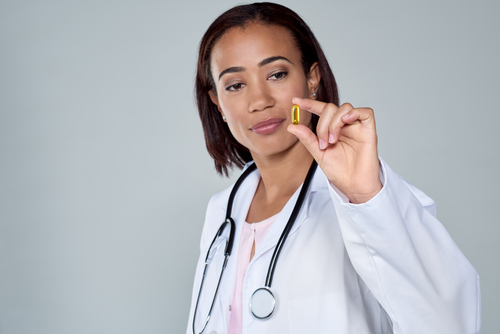 Breakthrough Drugs May Create Related Injuries
According to a new analysis by researchers at Yale University and the Yale School of Medicine, 46 medicines were given approval in 2017 as part of the U.S. Food and Drug Administration's (FDA) Breakthrough Therapy program. This is a special review of drugs that are intended to treat a serious condition provided by a fast track of evidence collection that the drug may substantially improve a person's treatment over other available therapy. While breakthrough drugs may present as emergent or life-saving options for patients with no other alternatives, the truth is many are being sent to patients without a large double-blind study, direct measurement of benefit, or comparison with existing treatments. Shorter and smaller clinical trials launched without post-patient study could also mean more room for medication errors and drug related injuries for those who receive the medications. Examples of breakthrough drugs include Bristol-Myers Squibb's Opdivo (nivolumab) for Hodgkin lymphoma and Pfizer's Ibrance (palbociclib) for certain types of breast cancer.
The study findings were published in July 2018 in the Journal of the American Medical Association (JAMA) and reviewed the 89 pivotal efficacy trials in the FDA's Breakthrough Therapy Program to conclude that:
"41% of the drugs were approved without a gold-standard type of trial in which patients are randomly assigned to receive the drug or a placebo;
54% of approvals were granted without any double-blinded testing, which meant researchers were aware of the treatment each patient was getting;
Actual improvement in well-being was measured in only 22% of pivotal trials, with the rest relying on substitute indicators that often don't translate to significant improvement or longer survival; and
46% of drugs were approved even though they were studied without trying to compare how the drug recipients did versus patients receiving a placebo or an established therapy.
Of the 46 drugs, 25 were to treat cancer, 25 were first-of-their-kind medicines and 30 were classified as orphan drugs, which are medicines for a disease affecting fewer than 200,000 Americans each year."
Researchers identified all new drugs approved by the FDA from January 2012 through December 2017.
Novel Therapies Should Be Prescribed with Caution
But when approvals are based on shorter and smaller clinical trials, there is greater uncertainty of side-effects and safety at the time of approval. The clinical trials reviewed in this study "commonly lacked randomization, double-blinding, and control groups and enrolled small numbers of patients," according to lead authors. Most breakthrough drugs in review were only studied five years on average while in the pre-market development stage, compared with seven to 12 years for non-breakthrough drugs. Furthermore, FDA regulatory review and approval required less than seven months on average, compared with 2½ years for non-breakthrough drugs.
Have You Been Seriously Injured by the Inadequate Warnings of a Breakthrough Medicine?
Today, scientists have more knowledge about drugs and disease, and consumers should be able to trust the products created will not harm them. If you are a patient and feel you may have been presented with misconceptions about the strength of evidence supporting a breakthrough drug you were prescribed and were not cautioned of medicine-related injuries and hidden side-effects and injured, you have the right to feel vulnerable and uncertain.
With offices in Owensboro and Madisonville, Rhoads & Rhoads represents drug injury victims throughout Western Kentucky. We offer free initial consultations, and all cases are taken on a contingency fee basis, which requires NO payment up front and NO RISK involved. Call us at 888-709-9329 or contact us by e-mail to schedule an appointment with one of our Madisonville or Owensboro personal injury attorneys.
Source: Jeremy Puthumana-Joshua Wallach-Joseph Ross (2018), Clinical Trial Evidence Supporting FDA Approval of Drugs Granted Breakthrough Therapy Designation, JAMA.