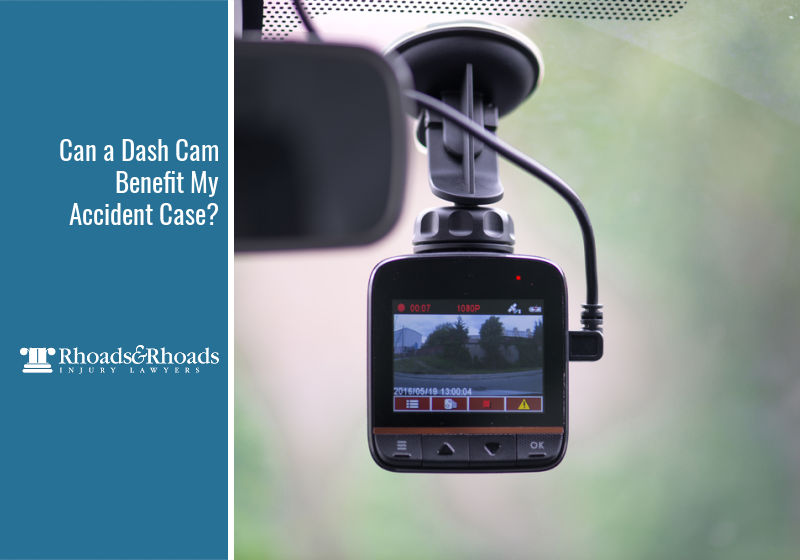 Key Points of This Article:
Dash cam footage can benefit your personal injury case, but it can also be used against you.
Dash cams are legal in Kentucky.
You should always review your case and any dash cam footage with an attorney before submitting it for evidence.
Dash cams are becoming increasingly common amongst drivers today. Many use them to record what is happening while out driving in case something happens. However, there is often a question of legality and usefulness where dash cams are concerned.
Generally, dash cams can be useful and benefit drivers should they need to provide evidence during a personal injury case. There is a lot that a dash cam can capture that could help you prove fault when an accident occurs. However, it's important to note that dash cams capture what is going on outside of the car as well as audio from inside the vehicle—and in some situations, the audio that is recorded could be used against you.
If you get into a car accident and have questions about your dash cam footage, an experienced personal injury attorney can offer you guidance. While footage captured by dash cams does often benefit personal injury cases, it can also have a negative impact. Your attorney can consult with you and review the footage to determine whether it is harmful or beneficial to your individual case.
What Are Dash Cams?
If you are unfamiliar, dash cams are video and audio recording devices that drivers typically use to capture what happens in front of their vehicle, such as an accident. Generally, they are aftermarket devices that are purchased and mounted on the windshield or the dashboard that will record everything that happens while the vehicle is in gear.
What Can Dash Cams Capture?
Like any video recording device, what a dash cam captures can vary depending on what appears in the device's line of sight. Additionally, these cameras can also capture audio from inside and outside the vehicle.
In reference to car accidents, dash cams can capture:
License plate numbers
Make, model, and color of vehicles
Who was driving
Speed of drivers
Seatbelt usage
Driving behaviors (i.e., erratic, negligent, disobeying laws, etc.)
Road conditions
Traffic lights and signage
People who witnessed the accident
Can Drivers Legally Use Dash Cams in Kentucky?
Dash cams are often not specifically mentioned in motor vehicle legislation; however, they are generally considered legal in all 50 states, including Kentucky. The two concerns that generally arise when discussing dash cams are: privacy and obstructed views.
Though dash cams are permitted inside vehicles in Kentucky, they must be mounted in a way that does not obstruct the driver's view or interfere with their ability to operate the vehicle. If the device is properly mounted and is not in the way, it should not be a problem. However, Kentucky does have recording consent laws.
Kentucky is a one-party consent state. This means that at least one person that is taking part in communication must consent to being recorded. If at least one person does not consent, it is considered a criminal offense. As dash cams do capture audio from inside the vehicle, it is always best to make sure your passengers know that what they say could be captured.
How a Dash Cam Can Benefit Your Personal Injury Case
Dash cam footage is primarily a good thing because it provides indisputable evidence of what happened that can be used to support your case. However, other parties involved may refuse to acknowledge the footage, which means you will need to work with an attorney to properly submit for the admission of the dash cam footage as evidence.
Once the dash cam footage has been properly submitted, it can benefit your case by:
Showing exactly what happened
Proving who is at fault
Identifying drivers that may have fled the scene
Identifying witnesses that can be called upon for statements if needed
Proving how severe the accident was to ensure you are adequately compensated for damages
It's important to remember, however, that not all dash cam footage is beneficial. For example, if the audio captured from inside your vehicle makes it seem as though you were distracted while driving, the footage could be used against you and negatively impact your claim. It's always best to consult with an attorney before offering your dash cam footage up as evidence to ensure it will help, not harm, your case.
Kentucky Personal Injury Lawyers – Rhoads & Rhoads
If you are involved in an accident and have questions about your dash cam footage, the experts at Rhoads & Rhoads can offer you guidance. We have experience handling accidents involving dash cam footage and are happy to review your case and offer our support.
Call us at 888-709-9329 to schedule an appointment with one of our Madisonville or Owensboro personal injury attorneys. We offer free initial consultations, and all cases are taken on a contingency fee basis, so no initial payment is required. We get paid only if we win or settle your case, and there is NO RISK involved.