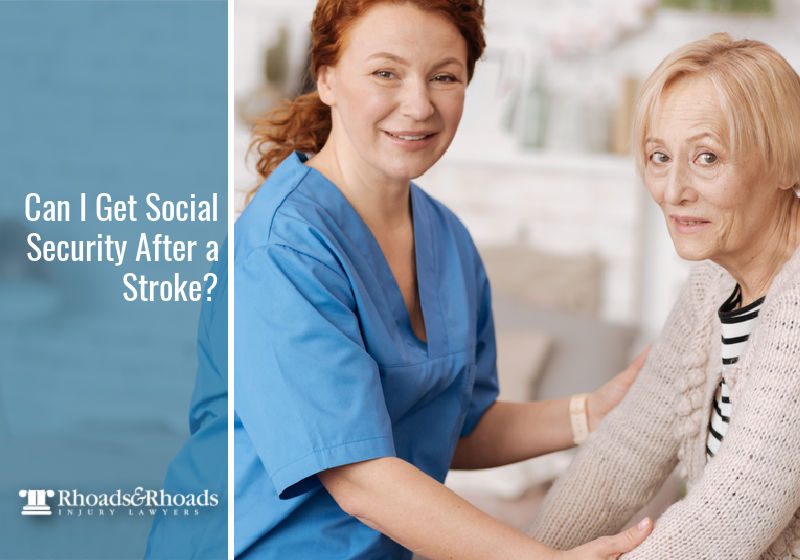 A stroke is a medical emergency that occurs when a blood vessel traveling to the brain is either blocked or ruptures. The resulting lack of nutrients and oxygen in the brain can begin killing brain cells quickly. Although 35% of people who suffer strokes recover almost completely or with minimal impairments, many others who have had strokes are left with long-term or permanent disabilities. It all depends on where the stroke occurred and how long the brain was deprived of blood and oxygen. 
Strokes, which affect approximately 795,000 people annually in the United States, are more prevalent among the elderly but can occur at any age. According to the CDC, 38% of strokes are experienced by people under the age of 65. This means that many people who are still in the middle of their working years, the very years when they expected to be earning and saving, find themselves suddenly unable to earn a living. 
Some of the common disabilities caused by strokes are:
Paralysis of one side of the body or certain limbs

Difficulty in understanding or producing language

Problems with memory or cognition

Difficulty controlling emotions 

Personality or behavior changes

Vision and balance problems

Pain
Any one of these symptoms can make it impossible for a person to continue performing in the same job – or indeed, any job – post-stroke. 
If you or a loved one are in this situation, one solution to the loss of income is to apply for Social Security Disability benefits. There are two types of benefits, both paid on a monthly basis:
Social Security Disability Insurance (

SSDI

): This is for workers who have paid into the system over the years; it may not apply to young stroke victims. The amount paid each month depends on your lifetime earnings and how much you have contributed.

Supplemental Security Income (

SSI

): This is available even if you haven't paid into the Social Security system; however, because this program is needs-based, you must show that you had no other assets that could support you. 
It is possible to qualify for both SSDI and SSI at the same time (this is called "concurrent" by the Social Security Administration). But the amount paid by one program can affect the amount paid by the other program. There is a federally mandated cap of $841 per month for individuals as of 2022. 
Obviously, this is all vastly simplified. There are countless rules and regulations to be met, a labyrinth of requirements and paperwork to navigate, and simply applying for Social Security Disability for stroke patients is not an ironclad guarantee of receiving it. An average of only 28% of people are approved after their first application, which is why the counsel of an experienced Social Security Disability attorney is so important. 
If you have applied for Social Security Disability benefits and been denied, you have only 60 days in which to file an appeal. So contact an experienced Kentucky attorney specializing in Social Security and disability claims as soon as possible. Another reason expediency is so crucial is the fact that the entire process is lengthy and time-consuming at the very time when you may be most in need of financial help. The SSA wants to ensure that you meet their criteria, and it doesn't move quickly.
To qualify for Social Security Disability after a stroke:
Your disability must be severe enough to prevent you from working for at least a year.

Your impairment must meet the

SSA

's definition of a disability: "to not be able to engage in any substantial gainful activity by reason of any medical impairment which can be expected to last for a continuous period of not less than 12 months or result in death."

You, your doctor, and your lawyer must be able to prove that you did indeed have a stroke (as they define it in listing 11.04 in their

Blue Book

) and that you have experienced at least one of the following conditions as a result:
Inability to speak or communicate effectively

Inability or extreme difficulty in being able to stand up or use your arms. At least two extremities (arms or legs or an arm and a leg) must be affected by control issues. In addition, this condition must have persisted for at least 3 months of treatment.

"Marked" and documented limitations in mental functioning. This is broken down into the subcategories:

Understanding, remembering, or applying information

Interacting with others

Concentrating, persisting, or maintaining pace

Adapting or managing oneself
In some cases, stroke victims experience vision loss, which is also a qualifying condition for Social Security Disability after a stroke. The qualifications are found under listing

2.00

(Special Senses and Speech)  in the Blue Book. 
To answer the question above: Can I get social security after a stroke? Yes, provided you meet and can prove certain stringent conditions. If this all sounds complicated, it's because it is complicated. You may be wondering what you can do to prepare for your application. 
Gather all medical records, and make sure that everything has been documented.

Make sure to continue to see your doctor and follow the treatment plan faithfully. 

Try to stay positive and remember that even if you don't qualify for SSDI, you may qualify for SSI.

If you need help applying for benefits, or if you apply and are denied, consult one of the experienced social security and disability attorneys at

Rhoads & Rhoads

. 
We offer free initial consultations, and all cases are taken on a contingency fee basis, which means there is no payment required upfront. We get paid only if we win or settle your case, so there is NO RISK involved.
Call the Kentucky Social Security disability attorneys at Rhoads & Rhoads at 888-709-9329 to schedule your FREE legal consultation today.