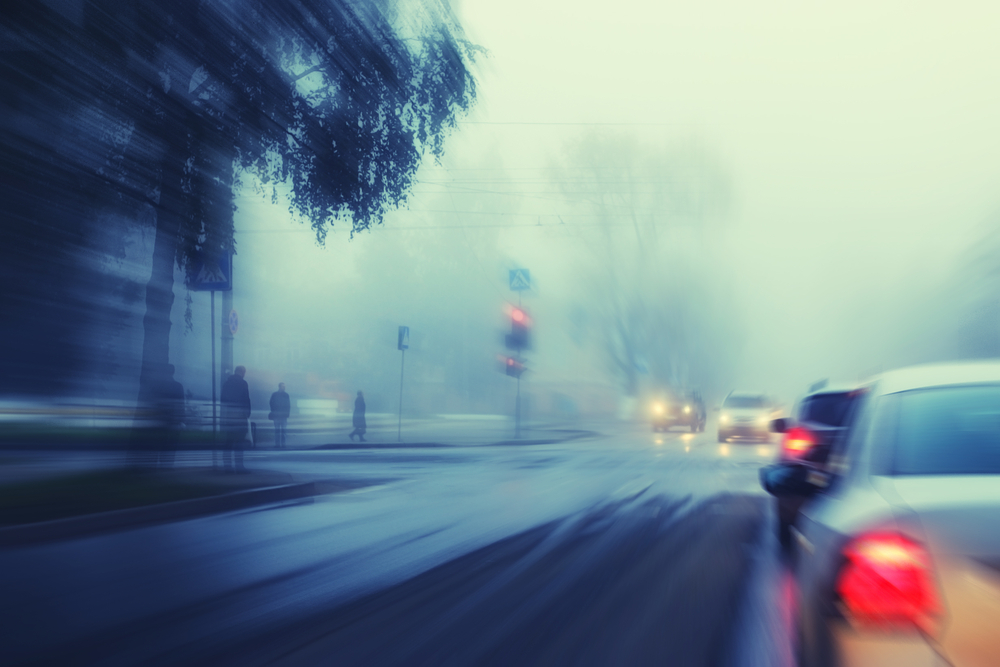 DESIGNER DRUGS AND SPEED TAKE FRONT SEAT ALONGSIDE MURDER CHARGE FOR PADUCAH TRAFFIC DEATH
Approximately one of every 6,800 Kentucky residents died as a result of a fatal traffic collision on one of Kentucky's public roads in 2015. As we await the state's 2016 traffic collision numbers, 2017 is sadly already creating its own report.
A January 19th car wreck killed a 47-year-old woman in Paducah. Honey Hastings was pronounced dead at the scene after witnesses and police say 24-year-old Robert Thomas abruptly struck her northbound traveling Honda Accord. Thomas was driving a Honda Odyssey and drove directly into Hasting's driver's side door. Sideswipe collisions [fusion_builder_container hundred_percent="yes" overflow="visible"][fusion_builder_row][fusion_builder_column type="1_1″ background_position="left top" background_color="" border_size="" border_color="" border_style="solid" spacing="yes" background_image="" background_repeat="no-repeat" padding="" margin_top="0px" margin_bottom="0px" class="" id="" animation_type="" animation_speed="0.3″ animation_direction="left" hide_on_mobile="no" center_content="no" min_height="none"][both meeting and passing] reflected 19 percent of all collisions and four percent of the fatal collisions in Kentucky during 2015.
Thomas was traveling with three passengers, another adult male and two small children. The children were not injured but police say, "The two men suffered incapacitating injuries."
Thomas was arrested and jailed in the McCracken County Regional Jail soon after the crash. He is being charged with murder and three counts of wanton endangerment, according to police.
Both designer drugs and speed have been taken into account for the wreck. Investigators found synthetic marijuana in Thomas' van, and surveillance video has shown him driving at a high rate of speed just before the crash.
STATISTICAL REVIEW OF KENTUCKY TRAFFIC FATALITIES
The U.S. Department of Transportation's and National Highway Traffic and Safety Administration's research has shown that a large majority of crashes, particularly those resulting in serious injury or fatality, have one of the following as a root cause: speeding, driving under the influence of drugs or alcohol, driving while tired, and distracted driving. Both speeding and driving under the influence of drugs contributed to the cause of the tragic accident in Paducah.
The Kentucky Transportation Cabinet's 2015 Traffic Collision Book highlights these conclusions related to the crash involving Hastings and Thomas.
A total of 761 persons were killed on public roads during 2015. The total number of traffic fatalities increased 13.2%, with 89 more fatalities than during 2014.
35,542 persons were injured on Kentucky public roads during 2015, an increase of 3.9% from 2014, or 1,321 more persons injured.
Collisions with other moving motor vehicles were responsible for 65% of all collisions reported during 2015, and accounted for 43% of all fatalities [persons killed].
84,082 traffic collisions [including 233 fatal collisions] reported during 2015 involved "two-vehicle" collisions.
Approximately one of every 16 drivers licensed in Kentucky was involved in a traffic collision in Kentucky. About one of 3,500 Kentucky drivers was involved in a fatal collision.
FAMILIES OF FATAL ACCIDENT VICTIMS SHOULD SEEK HELP
If someone close to you has been involved in a fatal car accident it is important to work closely with experienced experts. Professionals who are able to reconstruct accidents, speak with medical doctors and witnesses on your behalf, and other subject-area experts who are equipped to support your case will be needed. A thorough investigation will also need to be conducted to collect all evidence. Families may be able to recover a bit easier by receiving compensation to get through this difficult time.
With offices in Owensboro and Madisonville, Rhoads & Rhoads represents car accident victims and their families throughout Western Kentucky. Please call us today at 888-710-9377 to find out more information about how we can help you and schedule your free consultation.[/fusion_builder_column][/fusion_builder_row][/fusion_builder_container]