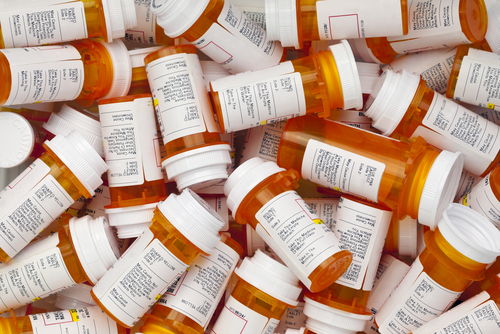 Why You Might Want to Double-Check Your Prescription Drugs
At least 1.5 million individuals are harmed from prescription errors each year. Additionally, the U.S. Food and Drug Administration estimates 7,000 deaths due to pharmacy mistakes annually. Preventable prescription drug mistakes are made when incorrect directions are given, dosages are wrong, or drug crossing interactions pose a risk when unnoticed by trained pharmacists. These errors can lead to patients who seriously overdose, underdose, or are poisoned. At times, drug mistakes will have tragic and fatal outcomes for some individuals.
Prescription drug users can help protect themselves from medication errors by double checking all prescriptions, asking questions, and being more knowledgeable about drug safety. Officials at the National Institutes of Health say concerns about medications should be reviewed with prescribing doctors and pharmacists before taking any drugs if:
The appearance (color, shape, markings on tablet) is different than expected and the pharmacist hasn't warned you about a switch in generic manufacturer.
The smell or taste is different than expected or extremely unpleasant.
The amount of liquid in a syringe or bottle or number of pills (more than 2 or 3) is more or less than expected.
The number of pills in a prescription bottle is more or less than expected.
The directions on a prescription bottle differ from what your doctor told you or included on the prescription.
The name of the medication on the prescription bottle is not as expected or the patient's name on the label isn't as it should appear (including misspellings or suffixes like Jr. or Sr.).
The reason for taking the medication (on the prescription bottle, in a leaflet, or mentioned by the pharmacist) is different than the condition you are treating.
The doctor's name on the medication label is not your doctor.
The medication does not seem to be working to treat your condition as you had expected.
After taking a medication you experience unexpected side effects, or the side effects you experience are much stronger than expected.
Also, if you just don't feel right or begin to notice physical changes after taking a few doses, such as a change in urine color, unexpected weakness or drowsiness, breathing difficulties, heart racing, or vision problems seek medical attention immediately.
A pharmacist who fills a prescription with the wrong drug or medication can be held liable for any injury or illness to the patient resulting from the mistake. Many pharmacies are understaffed or overworked due to the growing demand for prescription drugs. A growing trend in filling prescriptions with online pharmacies has created a new liability. Ensure you receive proper drugs from a reputable online pharmacy that follows all FDA guidelines.
Pharmacy Mistakes Happen — Request the Help You Need to Recover
Rhoads & Rhoads has been protecting the rights of the injured throughout Western Kentucky for over 39 years. If you or a loved one have been injured or fallen ill by a defective drug or pharmacy error, our team of experienced trial attorneys and caring support staff are available to help you through this difficult time and get you the financial recovery you deserve.
Call us at 888-709-9329 or contact us by e-mail to schedule an appointment with one of our Madisonville or Owensboro personal injury attorneys.