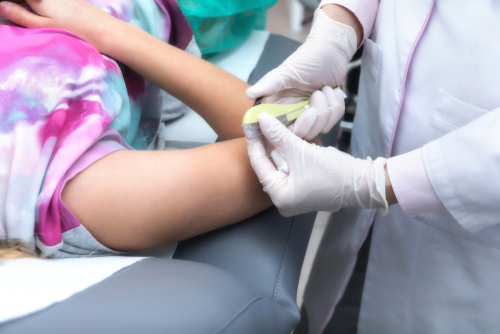 Essure Exits Market After 30K Women Report Injuries
Essure, a nonsurgical sterilization birth control implant made by Bayer, is finally leaving the market after years of accumulating blame for causing more than 30,000 injuries to women. These consumers have reported health issues and severe injuries such as chronic pain, serious allergic reactions, excessive bleeding, pregnancy complications, and deaths, including those of some infants.
Bayer has continued to deny the product is dangerous or caused any injuries to women and is instead pointing fingers at "inaccurate and misleading publicity" and online hype created in Facebook groups as a key driver behind the injury claims. But alas, with more than 16,000 Essure lawsuits against Bayer and growing online communities sharing horror stories of the products woes, the company will discontinue sales of the birth control with a troubled past by the end of 2018.
Essure's Known Side Effects
The pregnancy prevention device marketed to mostly younger women was designed to create an inflammatory response that causes scar tissue to form while blocking the fallopian tubes. The product is made up of metal coils constructed from nickel and titanium alloys, and polyethylene terephthalate (PET) fibers. The FDA released the following short-term and long-term risks of the implant after clinical trials were completed.
Short-term risks:
During the Essure placement procedure and immediately following, some patients may experience mild to moderate pain.
Immediately following the procedure, some patients may also experience cramping, vaginal bleeding, nausea, vomiting, dizziness, lightheadedness, pelvic or back discomfort.
Long-term risks:
Unintended pregnancy
Abdominal, pelvic or back pain
Perforation of the uterus or fallopian tubes
Inserts found in the abdominal or pelvic cavity
Other reactions included in medical device reports submitted to the FDA include:
Headache
Fatigue
Weight changes
Hair loss
Mood changes, including depression
Allergy or hypersensitivity reactions
Joint or muscle pain
Muscle weakness
In addition, the FDA has heard from thousands of women who have used the device and experienced:
Chronic pain
Abnormal menstruation
Organ perforation of the fallopian tubes, uterus or bowel
Autoimmune disorders
Life-threatening ectopic pregnancies
Infant death
In 2016, the US Food & Drug Administration (FDA) instructed Bayer to place an official black box warning on the product and disclose known risks. The FDA stepped in again in spring of 2018 and sanctioned sales restrictions to medical practices and doctors' who would agree to fully inform women about the device risks. Meanwhile, injury reports of women describing serious health events caused by the dangerous birth control continued to grow.
If You Have Been Injured by a Birth Control, Talk with a Lawyer
Women should be able to trust that the birth control or medical device product prescribed or suggested to them by a physician is safe to use. But as Bayer's Essure shows, there can be many dangerous products or defective devices out there that consumers learn about only after they have been injured or sickened.
With offices in Owensboro and Madisonville, Rhoads & Rhoads represents product liability and drug and medical device injury victims throughout Western Kentucky. We offer free initial consultations, and no payment required up front. Call us at 888-709-9329 or contact us by e-mail to schedule an appointment with one of our attorneys.