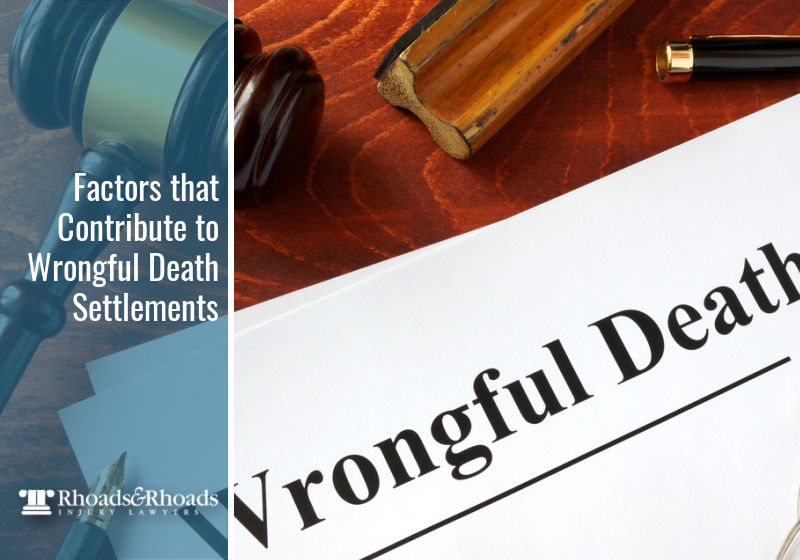 Key Points of this Article
Wrongful death occurs when someone's death results from another person's negligence.
Car accidents are some of the most common causes of wrongful death.
Wrongful death settlements are awarded based on the damages or financial losses suffered by the surviving family members of the deceased.
The death of a loved one is never easy, but it can be even harder to deal with when it is the result of someone else's negligence or carelessness. If you have lost a loved one in Kentucky and believe their death could have been avoided if it were not for someone's careless mistake, you may be entitled to compensation from a wrongful death settlement.
What is a Wrongful Death Case?
Wrongful death lawsuits or claims are cases that deal with the death of a person and the damages suffered by their surviving loved ones or family members.
Under Kentucky law, "wrongful death" occurs explicitly when "a person's death is the result of an injury inflicted by the negligence or wrongful act" of another person or party.
These cases are similar to personal injury claims, only instead of the victim filing a claim for themself, it is the surviving loved ones or family members filing the claim on the deceased's behalf. This allows them to collect financial compensation for "damages" suffered due to losing their loved one, such as funeral expenses, medical costs, lost income, etc.
While most information about wrongful death cases says that the deceased's family can file a wrongful death lawsuit, this is somewhat of a generalization. Most states have particular laws about who can and cannot file a wrongful death lawsuit.
In Kentucky, the wrongful death statute lists the following as those eligible to collect wrongful death compensation:
A surviving spouse
Surviving parents
The personal representative of the deceased's estate
How Long Do Wrongful Death Cases Take?
There is no way to know how long it will take to settle a wrongful death case as there are many factors involved that can vary significantly from one case to the next. Each case is unique.
However, there is a time limit on how long a person has to file a wrongful death claim to collect compensation. This time limit is known as a "statute of limitations."
In Kentucky, the statute of limitations is as follows:
One year from the date on which the personal representative of the deceased's estate is appointed
OR
Two years from the date of the person's death (if a personal representative had already been appointed more than a year prior)
Examples of Wrongful Death Cases
Wrongful deaths can occur in many different situations. However, there are some types of accidents or incidents where it is more common for wrongful death to occur. These include:
Car accidents: Vehicle accidents are some of the most common causes of wrongful death, as most car accidents are the result of negligent driving.
Medical malpractice: This occurs when a medical professional or medical staff makes an error or mistake that results in a patient's death. Common causes of medical malpractice wrongful death are misdiagnosis cases or delayed diagnosis.
Defective product incidents: When a defective product causes someone's death, you can potentially file a wrongful death claim against the manufacturer that designed and produced the product.
Workplace accidents: Some occupations have a higher risk of injury and death, such as construction and other manual labor jobs. If a fatality occurs on the job due to the negligence of the employers, such as by failing to meet safety standards, they could be held liable for the wrongful death of their worker.
How Much Compensation is Awarded for Wrongful Death Settlements?
Wrongful death settlements can vary greatly from one case to the next, as each case is unique to the parties involved. It can depend on who died and how they died, who their surviving family members are that are eligible for wrongful death benefits, and what the damages are that were suffered by the deceased and their loved ones.
Overall, the damages suffered are going to play the most significant role in how much compensation the surviving family members receive. These damages are viewed as "losses" that would not otherwise have occurred had the loved one not died.
Such damages that can be awarded in wrongful death lawsuits include:
Funeral and burial/cremation costs
Medical expenses from the treatments and medical care the deceased received before their death
Lost income if the deceased's income provided support
Household services, such as the cost of things like housework or child care that would have previously been taken care of by the deceased
These are just some general examples of some of the primary damages that loved ones are compensated for when they file a wrongful death claim. But each case can include other more specific expenses or losses that add up to what the entire wrongful death settlement is worth.
Kentucky Wrongful Death Lawyers – Rhoads & Rhoads
If you have lost a loved one and are curious about your eligibility for filing a wrongful death claim or have questions about how much your wrongful death case may be worth, don't hesitate to reach out to one of our wrongful death attorneys. We can review your case, offer you guidance, and help you receive the highest settlement possible for all you have lost and suffered.
At Rhoads & Rhoads, our wrongful death attorneys have years of experience. We understand how devastating losing a loved one can be and are here to help.
Call us at 888-709-9329 to schedule an appointment with one of our Madisonville or Owensboro wrongful death attorneys. We offer free initial consultations, and all cases are taken on a contingency fee basis, so no initial payment is required.
We get paid only if we win or settle your case, and there is NO RISK involved.