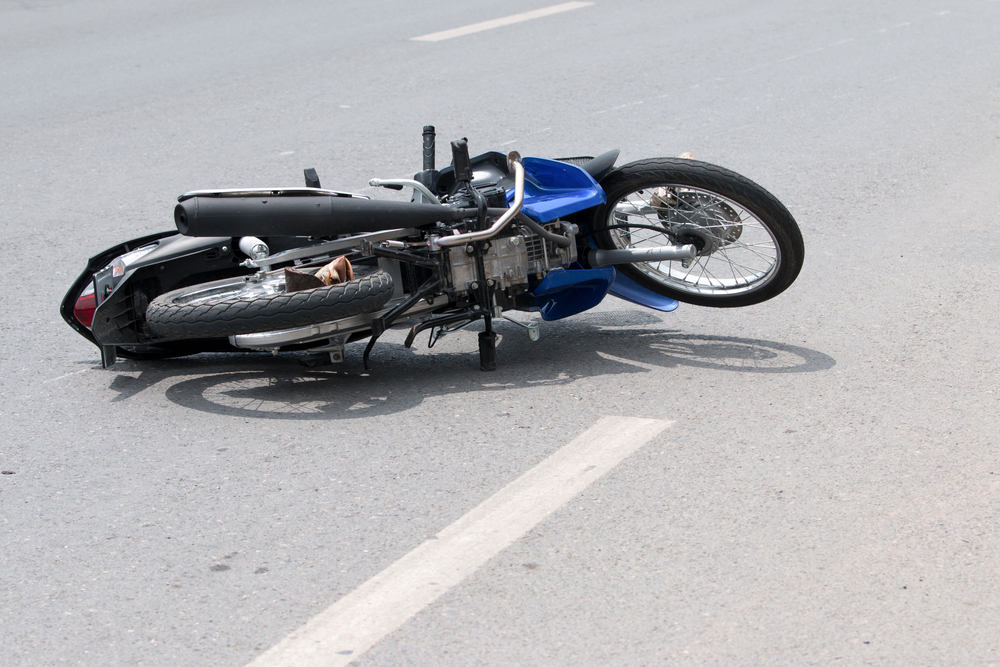 LACK OF SKILL, RIDING WHILE IMPAIRED RELATED TO RISE IN MOTORCYCLISTS DEATH RATE 
Kentucky's Commission on Motorcycle Education and Safety has reported a rise in injuries and deaths related to the more than 2,000 motorcycle accidents that occurred across the state in 2015. Kentucky is not the only state seeing the rise though. According to the Governors Highway Safety Association, "More than 5,000 people were killed riding motorcycles on U.S. roads in 2015, close to an all-time high, and a 10 percent increase over 2014's figures."
Most recently, two separate Kentucky motorcycle crashes sadly took the lives of both drivers. Police say 57-year-old George James Mead was driving his motorcycle when he suddenly lost control at an intersection. Although he was wearing a helmet, he died after being treated at the University of Kentucky Medical Center. Not a week later, 49-year-old John Truscott collided his motorcycle with a passenger car. He later died from the injuries sustained, including multiple blunt force injuries.
Investigations in crashes like these can be lengthy and sometimes very difficult in determining the cause of what led to the wreck. Consumer Reports says that lack of skill, riding while impaired or under the influence of drugs or alcohol, as well as driving above the speed limit can quickly attribute to the escalating rates of fatalities and injuries involved in these motorcycle accidents.
MOTORCYCLISTS 30 TIMES MORE LIKELY TO DIE ON THE ROAD 
State officials have made the suggestion that crashes specific to older, more experienced riders may result from a loss of skills and the lack of ability to be familiar with the increased power and accessories of motorcycles made today. Speed, alcohol and other drugs, as well as risky driving tactics paired with new or younger riders can increase a driver's fatal risk factor as well.
With motorcyclists being 30 times more likely to die in a crash than occupants of cars, the National Highway Traffic Safety Administration says safe motorcycling that involves proper road and motorcycle handling and training, balance, coordination and good judgment remain very important.
Other variables that can cause a motorcycle crash could include uneven pavement, weather, unsealed patches, potholes, slick surfaces, inattentive vehicle operators, and distractions from passengers.
The experienced Kentucky motorcycle accident lawyers at Rhoads & Rhoads have seen numerous causes for these accidents.
EVERYONE CAN HELP KEEP MOTORCYCLISTS SAFE
As motorcycle riding becomes a more popular activity for Kentuckians, drivers should be reminded of the risks motorcyclists and non-motorcyclist can face while traveling. If you are a non-motorcyclist, you too play a role in motor vehicle safety. The Kentucky Governor's Commission on Motorcycle Safety and Education expects you to:
Look Twice for Motorcycles: Motorists need to be especially alert at intersections and when making a left-hand turn. This is where most accidents occur, so be sure to look both ways for motorcycles.
Share the Road: Remember that motorcyclists are entitled to a full lane in order to maneuver and avoid road hazards. Give the motorcyclist respect by keeping a safe distance. Sharing the road will save lives.
Despite taking all safety precautions, motorcycle accidents may still occur. These accidents may be caused by driving distractions, dangerous road conditions, or other vehicle drivers. If you or someone in your family has been seriously injured in a bike accident, the Kentucky motorcycle accident lawyers at Rhoads & Rhoads can help. Take advantage of our free initial consultation and discuss your case with us. Call us today at 888-709-9329.