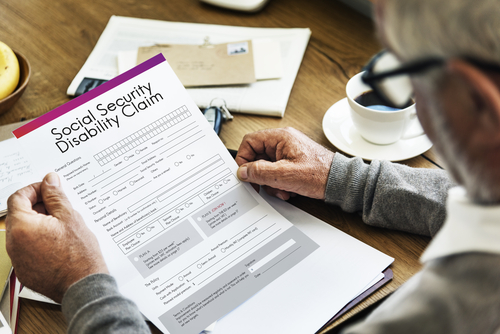 How Social Security Disability Works in Kentucky
Of the nearly three million residents who make Kentucky their home, an estimated 7.3 percent receive monthly Social Security Disability income. This financial need is provided to those who are faced with a long-term or permanent disability. Each year, even more Kentucky residents will apply for disability benefits through the local Social Security Administration. Unfortunately, of the thousands of residents who apply for the disability benefits, approximately 70 percent will be denied their disability application. When this happens, applicants need to appeal the SSA's decision and hope to receive disability benefits in the future. This process can be difficult and most often time-consuming for both applicants and their families. It may involve a hearing before a judge, a formal appeal to the Appeals Council, and possibly even more filed appeals involving the Federal courts. An experienced Social Security benefits attorney can make the process smoother by assisting from the start.
[fusion_builder_container hundred_percent="yes" overflow="visible"][fusion_builder_row][fusion_builder_column type="1_1″ background_position="left top" background_color="" border_size="" border_color="" border_style="solid" spacing="yes" background_image="" background_repeat="no-repeat" padding="" margin_top="0px" margin_bottom="0px" class="" id="" animation_type="" animation_speed="0.3″ animation_direction="left" hide_on_mobile="no" center_content="no" min_height="none"]
WATCH Attorney Kyle Lamar explains the factors used to determine whether or not you have a Social Security Disability (SSD/SSI) case in the state of Kentucky.
Social Security Disability Benefits  
There are two distinct types of Social Security Disability benefits a person can apply for. The requirements for qualifying for either are very different although both require a careful review of the applicant's medical condition and disability.
Social Security Disability Insurance (SSDI or SSD): SSDI is available to disabled workers who have paid into the Social Security system through employment and relies heavily on the number of qualifying work years one has put into the Social Security system.
Supplemental Security Income (SSI): SSI is available to people who meet certain medical and financial criteria and puts a greater emphasis to the limitations of the applicant's full financial assets. A person does not have to meet any previous employment requirements to qualify for SSI, but their assets will be reviewed to ensure they truly do not have access to additional resources.
Social Security Disability Benefits Denied
If an application for Social Security Disability benefits has been denied by the SSA, the next step for that person would be to contact an attorney as soon as possible since there is a 60-day time limit from the date a determination letter was received to appeal the SSA's decision to deny benefits. Disability applicants can wait more than a year before receiving an appeal day in court. Having an attorney may position them for the best chance of obtaining a favorable hearing outcome. Statistics show that Kentucky Social Security Disability applicants are more likely to receive benefits when working with a qualified disability lawyer.
Owensboro Disability Lawyers Who Can Help!
Rhoads & Rhoads has been protecting the rights of the injured throughout Western Kentucky for over 43 years. If you or a loved one have become disabled and are pursuing Social Security benefits, our team is available to help get you the financial recovery you deserve.
We offer free initial consultations, and all cases are taken on a contingency fee basis, which means there is no payment required up front. We get paid only if we win or settle your case, so there is NO RISK involved. Call us at 888-709-9329 or contact us by e-mail to schedule an appointment at our Madisonville or Owensboro offices.
Video Transcript
One of the most common questions we get is, "Do I have a Social Security Disability case?" First of all, there are a few things to remember if you are interested in seeking Social Security Disability.
First of all, you have to have a very serious injury that is going to last quite a long time. You have to be treating with a doctor on a regular basis. And in most instances, that doctor needs to support you for being on Social Security Disability.
The legal standard for Social Security is an impairment or series of impairments that either has or will last 12 consecutive months and those impairments prevent you from doing substantial gainful employment. What that essentially means is full-time work.
If you're interested in having a Social Security case and you think you may qualify, you can contact Rhoads & Rhoads. There is no fee for us to sit down and talk to you about whether or not you have a Social Security case. And if we do think you have a case and we take it on, there is absolutely no fee unless we win your case for you.[/fusion_builder_column][/fusion_builder_row][/fusion_builder_container]