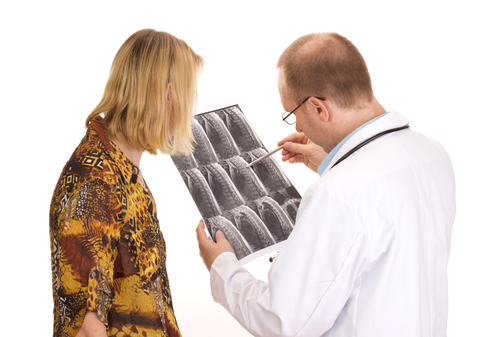 Misdiagnosis is a Common Type of Medical Negligence
A recent report from the medical liability insurer, Coverys, analyzed more than 10,500 closed medical liability claims from 2013-2017 and found that misdiagnoses are the root of nearly one-third of all medical liability claims. Additional conclusions showed:
53 percent of diagnosis-related claims include risk management issues involving poor clinical decision-making.
54 percent of diagnosis-related claims are high severity cases, and 36 percent result in death.
36 percent of diagnosis-related claims stem from outpatient (office setting) locations.
35 percent of diagnostic errors occur in non-emergency department outpatient settings, such as physicians' offices or clinics.
The leading condition involved in diagnosis-related claims is cancer (27 percent), followed by infection (13 percent), cardiac/vascular conditions (8 percent), fracture/dislocation (5 percent), and myocardial infarction (4 percent).
24 percent of diagnosis-related claims take place in the emergency department and urgent care facilities.
33 percent of diagnosis-related claims allege the decision-making breakdown happened as a result of a failure during the evaluation of a patient.
Testing is involved in more than half of all diagnosis-related medical professional liability claims, with failures in ordering, performing, receiving/transmitting, and interpreting test results accounting for more than 50 percent of diagnosis-related claims.
This specific report in the latest Coverys issue, "Dose of Insight", provided a data-driven look at the state of diagnostic inaccuracy in the United States.
Four Requirements to Prove Medical Negligence
The medical negligence and medical malpractice attorneys at Rhoads & Rhoads agree with the authors of this report in that processes need to be improved to reduce diagnostic inaccuracy and better systems set in place to track patient specimens. Until these changes happen, more and more patients may be able to prove medical negligence if misdiagnoses occur by meeting these four requirements.
Established Duty to the Patient: The medical professional has a duty to treat the patient as would a similar doctor or medical professional in similar circumstances.
Duty to the Patient Is Breached: If you were injured because a doctor failed to provide appropriate care or diagnosis, medical negligence may have occurred.
Breach of Duty Caused Direct Injury: There must be proof the specific breach of duty caused the injury directly. This can be difficult to prove, as there are often many factors at play during medical treatment.
Injury Significantly Impacts the Quality of the Patient's Life: Many victims of medical malpractice are left with additional medical bills and need for further surgery or treatment. Others find themselves with lifelong disabilities or a need for extensive care. In the worst cases, a patient can lose his or her life due to medical negligence.
Medical malpractice cases are complicated, especially because the doctor, medical professional, or hospital has so much more information than the patient in most situations. The attorneys at Rhoads & Rhoads understand this and will fight to ensure you are properly compensated for the egregious wrongs done to you. 
Owensboro and Madisonville Medical Malpractice Lawyers
With offices in Owensboro and Madisonville, Rhoads & Rhoads represents medical malpractice victims throughout Western Kentucky. We offer free initial consultations, and all cases are taken on a contingency fee basis, and we get paid only if we win or settle your case, so there is NO RISK involved.
Call us at 888-709-9329 or contact us by e-mail to schedule an appointment with one of our Madisonville or Owensboro medical malpractice attorneys.