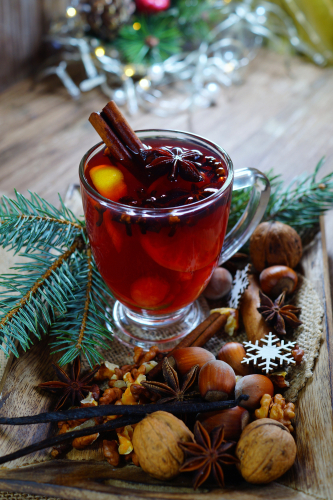 Stay Sober: Impaired Driving on The Rise Over Holiday Season
While drunk driving related-collision numbers have declined over the years, Kentucky was still home to 175 alcohol related fatalities and 1,974 injuries in 2016 with increases noted during the Thanksgiving thru New Year's holidays. Also on the rise are the more than 1,400 drug-related collisions, resulting in 939 injuries and 41 fatalities each year in Kentucky. Kentucky state law does not differentiate between alcohol and other drugs (illicit drugs or prescription pills) when it comes to driving under the influence.
Too often the result of impaired driving by alcohol or drugs creates limitless sorrow for wrongful death victims' families. And for those injured by an impaired driver, traumatic brain injury, spinal injuries, paralysis, or other permanent medical conditions may be plagued with any chance for 100 percent recovery and the opportunity to live a life once had.
What You Can Do to Prevent Impaired Driving
Encouraged by alcohol or drugs, Kentucky's impaired drivers may feel invincible, and make rash, dangerous decisions to speed, ignore the rules of the road or traffic signals, become easily distracted or drowsy, or remain overly confident in their ability to drive despite their impaired state. The car accident team at Rhoads & Rhoads would like to review the easy precautions everyone can take to keep roads free from impaired drivers this holiday season:
Remember that NO amount of alcohol or drug is safe for the person who is behind the wheel. Instead, use a ride-share service or connect with Safe Ride KY. Ask the bartender to call a taxi, a sober friend or family member, or use public transportation to get home safely. Last year, the Safe Ride KY coalition took more than 700 potentially impaired drivers off Kentucky roadways during its first holiday campaign.
The current-day reality is that more than 40 percent of designated drivers have consumed alcohol prior to driving others home. If you agree to be the designated driver, stay committed. Even one drink can be too many.
If you're hosting a party, don't overserve and make sure everyone leaves with a sober driver or offer your guests a place to stay the night.
Always wear your seat belt and put your phone away so you can stay alert and not distracted—these are some of your best defenses against identifying an impaired driver headed in your direction. If you see a suspicious or presumed impaired driver, contact law enforcement by dialing 911 with your location.
And remember, if your friends or family members are about to drive while impaired, even at the risk of them being upset with you, take their keys and help make other arrangements to get them home. 
We Hold Impaired Drivers Accountable
If tragedy strikes this holiday season and you or your family are involved in a drunk driving accident or crash caused by a driver under the influence of drugs, please call the car accident attorneys at Rhoads & Rhoads. We have served many clients in their times of need and understand how to help best. Our job is to seek justice for the wrongs that were done to you and to ensure your family is not burdened by the financial realities of medical care and your recovery.
We can start the conversation today in a FREE initial consultation. Give us a call at 888-709-9329 or send us a message so we can continue to hold impaired drivers accountable.