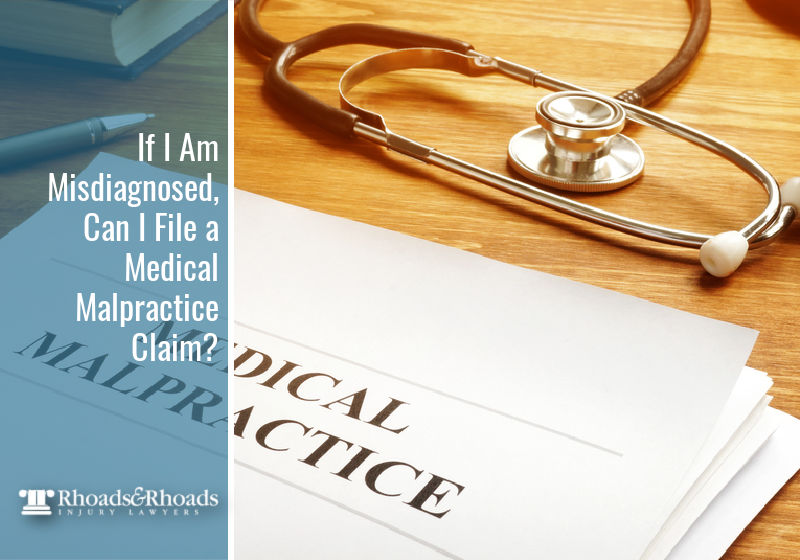 Key Points of This Article:
Patients can file a medical malpractice claim if their misdiagnosis was the result of negligence. 

Thousands of people die every year as a result of diagnostic mistakes.

Cancer is one of the most commonly misdiagnosed conditions. 
Feeling unwell and like something isn't right with your body can be a scary situation. This is why we put our trust in doctors to take care of us and help us get better. But when that trust is broken due to a lack of care, such as a misdiagnosis, it can make for an even scarier and potentially traumatic situation. 
Unfortunately, diagnostic errors happen all too often, leading to wrong diagnoses, missed diagnoses, and delayed diagnoses. Between 40,000 and 80,000 people die each year from diagnostic mistakes, and the majority of misdiagnosis cases happen to those who have a serious illness or disease, like cancer. 
Though no amount of money can make up for such a traumatic and potentially life-threatening experience, patients who are misdiagnosed due to a doctor's negligence do have the right to file a medical malpractice claim to recover compensation for their losses and suffering. However, filing a lawsuit against a medical facility or a doctor is not easy. 
If you were the victim of a misdiagnosis, you will need to work with an experienced Kentucky medical malpractice attorney to ensure you win your case. Healthcare practitioners and medical facilities have their own highly skilled teams of lawyers to protect them when a patient files a claim. So it is necessary to have your own experienced lawyer on your side to win the settlement you deserve. 
Common Illnesses That Are Misdiagnosed
A misdiagnosis can happen no matter the illness or disease, especially if the treating physician is truly careless and not doing their job properly. However, according to a recent medical study by Johns Hopkins Medicine, the three primary conditions that are most often misdiagnosed include:
Cardiovascular events

Infections

Cancers
While these three are the conditions most often seen in diagnostic error cases, there are a few other conditions that also often get misdiagnosed or overlooked, including:
Appendicitis

Strokes

Pneumonia

Brain trauma
What Causes a Misdiagnosis to Occur?
In some cases, a misdiagnosis can genuinely happen by accident. While doctors are highly trained, they are not perfect. And unfortunately, there are thousands of possible medical conditions, many of which have similar or overlapping symptoms. So a patient can appear as though they have one condition when they actually have another. 
However, this is why doctors are supposed to continue trying to figure out what is wrong if the patient isn't getting better. They should be aware that misdiagnosis is possible, and they should continue putting in the effort to help their patient if their initial assumption was wrong. 
In many cases, however, some doctors don't put in the effort, and their negligence can result in a misdiagnosis that continues to go undiagnosed until it is too late. Still, there are many reasons why a misdiagnosis can occur, which include:
Malfunctioning medical equipment

Misread scans, labs, or test results

Failure to listen to patient complaints

Failure to refer a patient to a specialist

Inexperience or lack of knowledge about a specific condition

Inaccurate patient history

Paperwork mix-ups and filing errors

Lack of follow-up
How to Prove a Misdiagnosis
When you file a medical malpractice claim, you will need to be able to prove that your doctor or the medical facility was negligent. If your doctor, for example, made an honest mistake but continued trying to treat you and help you get better, then you likely won't have a case. But if your doctor acted negligently or if a mistake was made that shouldn't have happened, then you will potentially be able to win your case. 
Still, even with a sound case, you will need to have sufficient evidence to prove that you were treated with negligence and that the misdiagnosis could have been avoided. And this is not easy, which is why you'll need to work with an attorney who can support you and fight for your rights. 
Primarily, what you and your attorney will have to prove is that your doctor failed to uphold their duty of care. Doctors and all medical staff have a responsibility to provide a certain standard of care. So if that standard is not met, they could be held liable. To prove this, you will need to show that:
A doctor-patient relationship existed, meaning the doctor owed you a duty of care. 

The doctor breached that duty by failing to provide the standard of care.

The breach of duty led to a misdiagnosis. 

The doctor's negligence and misdiagnosis were the direct cause of harm done to you. 
Losses You Can Recover After a Misdiagnosis
Medical malpractice lawsuits can provide quite a large settlement to patients. While there is no way to know upfront how much you will be awarded, you can recover enough to compensate for all of the losses and damages you endured as a result of the misdiagnosis. This can include:
Medical costs

Lost wages and loss of future earning potential 

Physical pain and suffering

Emotional distress

Permanent impairment

Loss of enjoyment of life

Loss of consortium 
Kentucky Medical Malpractice Lawyers – Rhoads & Rhoads
If you or a loved one are the victim of a misdiagnosis, the team at Rhoads & Rhoads is here to help. We understand how traumatizing, devastating, and delicate medical malpractice situations can be. Our team of compassionate attorneys is ready to fight for your losses and ensure you get the full and fair compensation you deserve. 
Call us at 888-709-9329 to schedule an appointment with one of our Madisonville or Owensboro medical malpractice attorneys. We offer free initial consultations, and all cases are taken on a contingency fee basis, so no initial payment is required. We get paid only if we win or settle your case, and there is NO RISK involved.