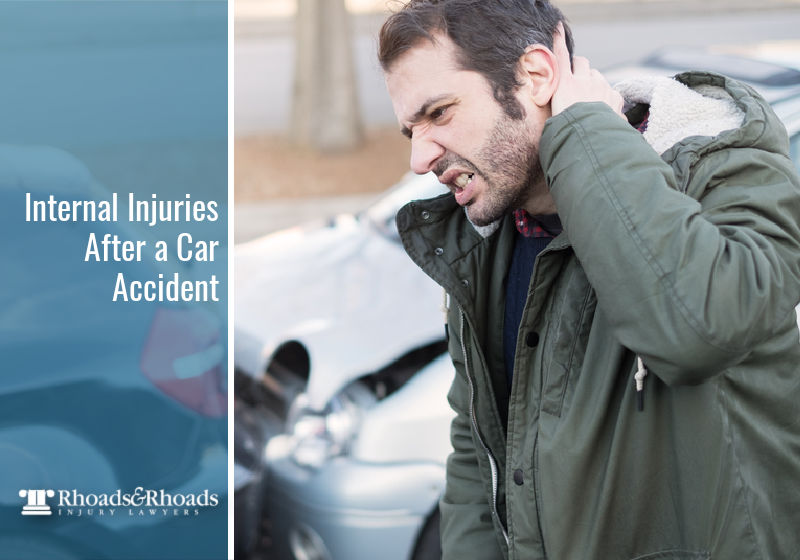 If you've ever researched proper precautions after being in a car accident, or anything else pertaining to car accident recovery, you've probably discovered that seeking medical attention as soon as possible should be your top priority. Tending to visible injuries is important, and the quicker you receive treatment, the quicker your recovery is likely to be. 
However, you don't really need to be told to go to the doctor if your arm is visibly broken or you have sustained a laceration that's causing you to bleed. These injuries are visible, therefore the most logical follow-up to sustaining a visible injury is to see a doctor. 
Visible injuries are not the only kind of injury you may sustain in a Kentucky car accident, unfortunately. Some injuries, though extremely serious, may be invisible and present with mild symptoms at first. This is why you should always seek medical attention as soon as possible even if you don't think you are injured. Chances are you may be suffering from a life-threatening injury like internal organ damage and just don't know what signs and symptoms to look for. 
In this blog, we discuss some of the most common internal injuries sustained after a car accident, as well as the symptoms of these injuries to keep an eye out for. 
Common Internal Injuries After a Car Accident
The force of a motor vehicle collision can cause extremely serious injury to internal organs, resulting in organ damage, internal bleeding, or other injuries. Airbags are designed to keep drivers safe in the event of an accident, but the deployment of these airbags can also cause injury. Some of the most common internal injuries sustained in car accidents include:
Kidney Damage – This injury usually happens when the lower back or flank becomes injured in an accident. In some cases, the damage to the kidney is permanent and requires a transplant or dialysis going forward. Other times, the damage may cause internal bleeding and result in the victim's death.
Liver Damage – In severe car accidents, the force of the crash can injure or tear open an individual's liver and cause internal bleeding. This injury is extremely serious and must be operated on by a surgeon as soon as possible to avoid fatal consequences.
Pneumothorax – When this kind of injury is sustained, a victim's lung is punctured and may collapse. If this happens, the victim's chest cavity may flood with air and prove to be deadly. 
Brain Bleeds – When a victim's head slams forcefully on an object or part of a vehicle during a crash, it can cause the brain to hemorrhage which is extremely dangerous and may be fatal. 
Internal Bleeding – Though it is the most common internal injury sustained in car accidents, it can also be the most deadly. If a surgeon cannot locate where the bleeding is coming from inside the victim's body, death can occur very quickly. Additionally, if an individual's blood vessel ruptures, it can cause bleeding that will not clot, which can also have deadly consequences. 
Common Symptoms of Internal Injuries
Knowing what symptoms to look out for can save your life if you are injured in a car accident. Some of the most common symptoms of internal injuries include: 
Loss of balance and coordination

Slurred speech

Difficulty writing

Lethargy and fatigue

Inability to focus

Severe headache

Weakness or numbness on one side of the body

Tingling in the limbs

Difficulty swallowing

Blurred vision or distorted hearing

Loss of consciousness

Abdominal pain

Tightness in the chest

Shortness of breath

Nausea

Vomiting

Dizziness

Tarry stools

Bleeding from bodily orifices, including the ears, nose, mouth, and anus
Contact a Western Kentucky Car Accident Attorney Today
Rhoads & Rhoads has over 150 years of combined experience and will help walk you through the legal process while getting you the compensation you deserve. 
You can schedule a free initial consultation by calling our office at 888-709-9329, or you can schedule a consultation online here.