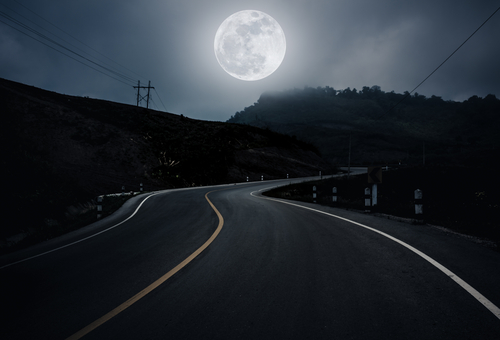 Individual Wrecks Shut Interstate 75 Down
So far, accident reports involving Kentucky's Interstate 75 (I-75) have been too tragic for most to read through this summer. For example, I-75 in Rockcastle County was closed three times as the result of separate wrecks within just a few days of each other. Construction work has been busy on the interstate as traffic patterns cluster and highway expansion projects are now underway. Here is a summary of the horrific accident scenes.
Family Crash at Mile Marker 59 Was Deadly: A mother was driving in the early morning on Interstate Highway 75 in Rockcastle County when she became drowsy and fell asleep. The SUV she was driving crashed and killed her 11-year-old daughter. Two of the driver's other children were injured and flown to the University of Kentucky Medical Center for unspecified injuries. The mother was not injured in the wreck that closed all lanes of I-75 at mile marker 59 and backed up traffic for miles.
Tractor-Trailer Accident at Mile Markers 82 & 83: A trucker with a good driving history died in a terrible tractor-trailer accident on northbound I-75, between mile markers 82 and 83. Witnesses say the driver traveled through several lanes before going off the interstate, down an embankment and into some thick brush where the cab become destroyed on impact, nearly 15 feet into a tree. It took rescue crews more than four hours to extract the 58-year-old man from South Dakota who rescue workers say died from traumatic injuries. No other vehicles were involved.
Multiple Vehicle Crashes Near Mount Vernon Occurred on Same Day: A crash involving two vehicles, including one hauling a trailer and a pick-up truck, occurred just south of the Mount Vernon exit. Drivers and passengers were airlifted to local hospitals in serious condition. Earlier, the same day, the Mt. Vernon Fire Department responded to a semi overturn near mile marker 70 which closed lanes for several hours of cleanup, causing jams in traffic patterns and several fender benders.
We are so saddened to report on these car crashes and want the family and friends of all victims to know our thoughts and prayers are with them during this difficult time.
5 Safeguards for Interstate Driving
I-75 begins near Williamsburg to Covington by way of Lexington, Kentucky then travels into the Bluegrass region before bridging into Ohio. But I-75 is not the only troublesome roadway in the state. Here are some ways you can stay extra safe on your next interstate driving experience.
Pay Attention: Highway traffic can be unexpected and change without notice. Follow traffic rules and take extra time to pay attention. Watch for speed limit reductions, accidents, brake lights, alert signage, narrowing lanes, semi-trucks and changing traffic patterns.
Don't Be Distracted, Drunk, or Drowsy: Nearly 80 percent of crashes and 65 percent of near-crashes in Kentucky involve some form of distraction, including texting or phone use. We can't say this enough. Put your phone away and avoid other distractions while driving. If you feel tired, pull over and rest. Lastly, never drink and drive.
Follow the Speed Limit: Speeding and aggressive driving are major causes of interstate crashes. Respect the posted speed limits and merge as soon as safely possible. This will allow other traffic to flow smoothly.
Find Your Space: Rear-end collisions are the most common type of interstate crash related to bottleneck traffic. Use your mirrors to keep respected space on all sides of your vehicles and maintain a safe following distance.
Watch for Road Work: Review road construction reports prior to an Interstate drive. If you must travel through road work, watch for workers along your route, be extra alert, and plan for added travel time.
Is there a Kentucky interstate or highway you absolutely dread driving? Tell us about it.
We Help Interstate Car Accident Victims
While risky interstate driving situations aren't always preventable, crashes on them sometimes can be when driver errors are the cause. If you have been involved or injured in an interstate crash or any other type of accident, please call us at 888-709-9329. You can also contact us by e-mail to schedule an appointment with one of our personal injury attorneys located in Owensboro and Madisonville.