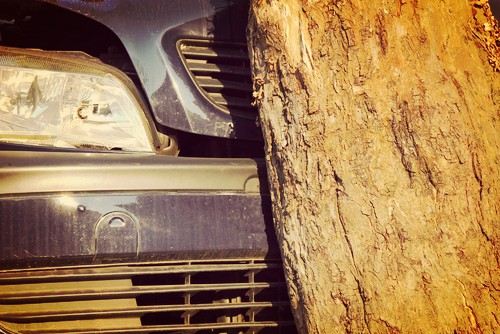 Alcohol appears to have played a key role in a weekend that has forever impacted multiple lives. At around 7:30 p.m. Sunday night, Bobby Ammonds and Joshua Stilts were traveling south on Kentucky 949 just six miles from Penrod when their vehicle left the road and struck a tree.
The 36-year-old Smiths Grove resident, Joshua Stilts, unfortunately lost his life in the accident. Ammonds, 24, was taken to Muhlenberg County Hospital for minor injuries but then transported to Muhlenberg County Detention Center. A Franklin native, Ammonds has been charged with a 2nd offense driving under the influence (DUI) and murder due to his role as the intoxicated driver of the vehicle.
Accident Illustrates Common Factors in Drunk Driving Fatalities

Drunk driving accidents kill 27 people every day in the United States, and drunk driving injuries occur every two minutes. Perhaps most frightening is the fact that the average drunk driver has gotten behind the wheel of a vehicle while intoxicated 80 times before being caught and arrested for DUI for the first time.
The tragic accident that resulted in the death of Joshua Stilts serves as a snapshot of many drunk driving accidents in this country. According to Mothers Against Drunk Driving (MADD), the driver age most likely to engage in drunk driving that results in a fatal crash is 21-24. Males are far more likely to be arrested for drunk driving—three times more likely than females. Nearly one-third of all drivers arrested or convicted for drunk driving are repeat offenders. Ammonds, of course, fits this profile, as do many other drunk drivers involved in deadly accidents every single day.
Kentucky Can Act to Decrease Drunk Driving

Lawmakers in Kentucky have an opportunity to reduce the human costs of drunk driving accidents. Our state is one of the few left without a mandatory ignition interlock law. The laws, which require use of ignition interlocks to prevent repeat offenders from continuing to drive while under the influence, have been shown to drastically decrease drunk driving accidents in other states. They are not without their challenges, but many states are finding the positive impact to far outweigh the negatives.
Unfortunately, these completely preventable accidents make up for than a quarter of all road fatalities in the state of Kentucky. Last year, 167 deaths and 2,339 injuries resulted from alcohol-related crashes, costing Kentucky taxpayers $784 million.
Drunk driving accidents don't only affect those who are injured, killed, or arrested. The families of those involved are also hurt and left emotionally vulnerable. They often spend years trying to come to terms with the loss of their loved one or the ongoing care required for a family member who has sustained a traumatic head injury or damage to the neck or back.
If you have lost a loved one or been injured as a result of someone else's selfish decision to drink and drive, you may be feeling completely overwhelmed, certainly by the emotional weight of your accident and what happens afterward. At Rhoads & Rhoads, we have known many clients who are working hard just to manage the day-to-day survival and healing process after a serious car crash, but are also under practical and financial pressure due to the accident aftermath of medical care, employment concerns and lost wages, and the financial and emotional needs of a family. If this sounds familiar to you at this moment in your life, we can help. Rhoads & Rhoads has your back. Call us today for a free consultation at 888-709-9329.