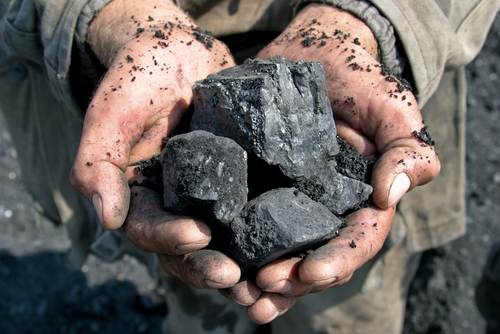 Rhoads & Rhoads Wins Kentucky Coal Miner Case
Rhoads & Rhoads is no stranger to representing Kentucky coal workers who have been injured, disabled, or wronged. In fact, in 1974 Jerry Rhoads started the law firm in Madisonville with the majority of the practice focusing on representing the United Mine Workers' of America (UMWA) and its coal miners and coal workers in injury and black lung claims throughout western Kentucky. While the firm now handles personal injury cases of all types, the experienced attorneys and their staff continue to help some of the state's hardest working laborers – the Kentucky coal workers.
The Case of Face Boss Nathan Attebury
After being appealed to the Supreme Court, Rhoads & Rhoads recently won the case for Nathan Attebury, a 33-year-old coal miner, against his previous employer, Armstrong Coal. Attebury, who is a husband and father of two young children, filed a claim in 2014 alleging toxic encephalopathy as a result of work-related chemical exposure.
The Occupational Safety and Health Research Institute uses the term toxic encephalopathy to indicate brain dysfunction caused by toxic exposure from things like the spray paint Attebury was in contact with during his 10 hour shifts, six days a week. In the case of Attebury, the exposure caused him to experience headaches, dizziness, blackouts, and shortness of breath, shaky hands, and cognitive issues like memory loss and confusion. These health issues occurred after working at Armstrong Coal and being exposed to spray paint from June 8, 2012 thru January 22, 2014.
From the National Institute of Neurological Disorders and Stroke a division of the National Institutes of Health:
"Neurotoxicity occurs when the exposure to natural or manmade toxic substances (neurotoxicants) alters the normal activity of the nervous system. This can eventually disrupt or even kill neurons, key cells that transmit and process signals in the brain and other parts of the nervous system. Neurotoxicity can result from exposure to substances used in chemotherapy, radiation treatment, drug therapies, and organ transplants, as well as exposure to heavy metals such as lead and mercury, certain foods and food additives, pesticides, industrial and/or cleaning solvents, cosmetics, and some naturally occurring substances. Symptoms may appear immediately after exposure or be delayed. They may include limb weakness or numbness; loss of memory, vision, and/or intellect; headache; cognitive and behavioral problems; and sexual dysfunction. Individuals with certain disorders may be especially vulnerable to neurotoxicants."
Attebury's Path Was Not An Easy One
When Attebury first started having health issues he sought medical attention by his family physician, Dr. Jayna Jones. Based on her evaluation, Dr. Jones then referred him to neurologist, Dr. Michael Mayron for further review. Dr. Mayron diagnosed Attebury with toxic encephalopathy related to his exposure to the toluene found in the spray paint used while he was working at Armstrong Coal. At that time, Dr. Mayron also stated that Attebury would no longer be able to work because he could not fulfill multi-step job tasks. It was his medical opinion that Attebery was now suffering from severe memory and judgment issues and he also was unable to process and retain information well. His conclusion was that these problems were the result of damage to the frontal lobe caused by toxic encephalopathy. These diagnoses prompted Attebury to file a claim against his employer.
Once the claim was made, the Defendant, Armstrong Coal had their insurance carrier (Zurich) evaluate Attebury. Zurich's physician made the statement that Mr. Attebury had not suffered a work-related chemical exposure and both his physical and cognitive problems were related to depression and anxiety prompting Zurich to deny Attebury's claim. This meant that no payments or reimbursement for medical treatment or damages caused from the work-related incident would be made. Attebury's request for temporary total disability benefits was also denied causing great difficulty for his career and personal life.
Because of this denial, the coal worker had no alternative but to seek legal representation from Rhoads & Rhoads. The firm filed a Form 101 on September 29, 2014 with the Department of Workers Claims. From here, a series of events followed the case until it was ultimately won if favor of Attebury.
Following litigation of the Department of Workers claim, briefs were submitted to the Administrative Law Judge for a decision.
On April 29, 2015, Administrative Law (ALJ) Judge Chris Davis entered an Opinion, Award, and Order finding Attebury to be permanently and totally disabled. It is important to note that the ALJ relied upon the opinion of Dr. Mayron concluding that Attebury's condition was in fact related to toluene exposure.
From here, Armstrong Coal filed a Notice of Appeal to the Workers' Compensation Board. Briefs were again submitted to the Board, which rendered the decision affirming the original Opinion of the ALJ.
Armstrong Coal then appealed that decision.
The case was sent to the Kentucky Court of Appeals and briefs were filed.
The Court of Appeals rendered its decision on June 10, 2016 affirming the Board's decision.
Once again, Armstrong appealed to the Supreme Court and briefs were filed.
The Supreme Court 's Memorandum Opinion was rendered April 27, 2017, affirming the Court of Appeals decision that Attebury's condition was caused by the toluene exposure caused by his employer, Armstrong Coal.
Employers Are Responsible For The Presence or Release of Toluene in the Work Area
Employers should collect air samples to determine if workers are being exposed to toluene at or above permissible exposure limits (PEL). Toluene is used frequently in many work operations involving paint, metal cleaners, adhesives and other products. Employers must provide workers with copies of safety data sheets from the product supplier to disclose the presence of toluene upon request. Employers must also provide workers training and information about a product's potential hazards and how to use it safely.
Many people can smell toluene at levels below established limits but some may not. Health experts agree if you can smell it, then it is getting into the air. Employers are required (OSHA) "to train all workers who use materials containing toluene about the health and safety hazards of toluene, how to recognize exposure to toluene, and the protective measures that apply to the use of toluene in the specific work area."
Western Kentucky Work Injury Lawyers – Working For Kentucky Laborers
The Rhoads family is from Western Kentucky, and the law firm strives to remain here for the community – especially workers like Attebury. Lives can easily be turned upside down after a work injury, but the Rhoads & Rhoads team can help provide an outcome and resolution to make things a bit easier.
With offices in Owensboro and Madisonville, Rhoads & Rhoads represents the seriously injured throughout Western Kentucky. We offer free initial consultations, and all cases are taken on a contingency fee basis, which mean there is no payment required up front. We get paid only if we win or settle your case.
Call us at 888-709-9329 or contact us by e-mail to schedule an appointment.