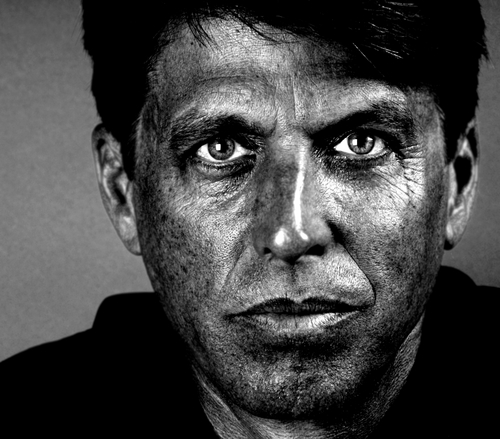 Kentucky Coal Miners at Risk of Losing Black Lung Benefits
The U.S. Government's Black Lung Disability Trust Fund currently pays medical bills to more than 14,000 coal miners too sick to work when there's no liable coal company or insurer who can be held responsible. When approved for use, the fund specifically helps those suffering from Coal Workers' Pneumoconiosis (CWP), commonly referred to as black lung disease, an illness caused by inhaling respirable coal mine dust. But a newly released report says by 2050, the fund may have to borrow millions to continue supporting the common coal mine worker disease that chokes off breathing and often leads to other diseases and premature death.
Black lung disease is a complicated fatal disease that has been responsible for the deaths of about 78,000 coal miners since the late 1960s. That number continues to rise as black lung disease has made a comeback and epidemiologists have identified the largest cluster of advanced black lung disease ever reported in central Appalachia from 2013 to 2017.
The report from the U.S. Government Accountability Office (GAO) finds that by 2050, the trust fund might have to borrow more than $15 billion to stay afloat. During a time when more miners are being diagnosed with black lung disease, this is terrible news for an already suffering public.
2018 U.S. Government Accountability Office (GAO) Black Lung Benefits Report
According to a GAO report released on June 4, 2018, the Black Lung Disability Trust Fund which is supposed to be funded by a tax on coal companies, has had to borrow from American taxpayers to make up the shortfall in expenditures for the last 40 years. In addition, the trust fund borrowed about $1.3 billion from the US Department of the Treasury in 2017 pushing the fund into $4.3 billion in debt to taxpayers.
Illnesses that develop during employment such as Black Lung are covered by workers' compensation because this occupational tragedy develops over time from an employee being exposed to toxins at work. Workers who suffer from black lung disease are eligible for both federal and state compensation but getting benefits through both avenues can take years and lawmakers are now saying that funds may not be available. Luckily, seeking legal support from an experienced coal mine worker legal team can help sick victims and their families recover financial losses related to this awful disease.
Western Kentucky Lawyers – Working for Kentucky Laborers
Rhoads & Rhoads is no stranger to representing Kentucky coal workers who have been impacted by one of the toughest jobs out there. In fact, in 1974 Jerry Rhoads started the law firm in Madisonville with the majority of the practice focusing on representing the United Mine Workers' of America (UMWA) and its workers in injury and black lung claims throughout western Kentucky. While the firm now handles personal injury and worker wrongful death cases of all types, our experienced attorneys and their staff continue to help Kentucky coal workers.
If you have been seriously injured or lost a loved one due to a coal mining related injury or disease, we want to help you. Call us at 888-709-9329 or contact us by e-mail to schedule an appointment.