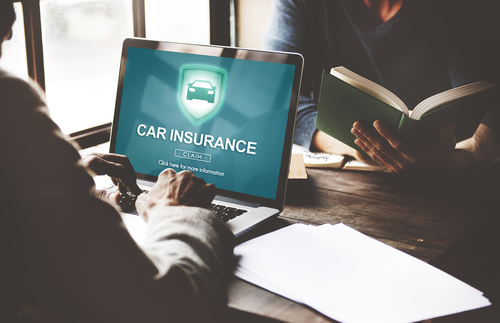 Uninsured & Underinsured Motorists Insurance Will Only Help You
Some of the best advice a Kentucky driver can receive would be to purchase both uninsured (UM) and underinsured (UIM) motorists insurance coverage. Although the extra insurance is not required in the Commonwealth, drivers could significantly benefit from the additional coverage if involved in a car accident with an at-fault driver who is uninsured or underinsured.
[fusion_builder_container hundred_percent="yes" overflow="visible"][fusion_builder_row][fusion_builder_column type="1_1″ background_position="left top" background_color="" border_size="" border_color="" border_style="solid" spacing="yes" background_image="" background_repeat="no-repeat" padding="" margin_top="0px" margin_bottom="0px" class="" id="" animation_type="" animation_speed="0.3″ animation_direction="left" hide_on_mobile="no" center_content="no" min_height="none"]
WATCH: Attorney Kyle Lamar explains the legal requirements and purpose of uninsured (UM) and underinsured (UIM) motorists coverage for drivers in the state of Kentucky.
Uninsured Motorists Coverage
Nationwide, 12.6 percent of drivers, about 1 in 8, are uninsured, according to the latest numbers provided by the Insurance Research Council. In Kentucky, 15.8 percent are uninsured. This means if a driver is in an accident with an at-fault, uninsured motorist, the victim is the one who may have to dig deep into their own pockets and cover the costs of medical bills or pay to repair the damages to their vehicle. Having uninsured motorists coverage in this scenario could help pay for these expenses.
Underinsured Motorists Coverage
Uninsured drivers aren't the only problem when dealing with an accident claim though. Many Kentucky drivers are underinsured. If an at-fault driver has low insurance limits or insufficient coverage and the accident victim has significant damages, there may not be enough money for the injured to be fully compensated, leaving them to cover the cost of any losses. Drivers who protect themselves by purchasing underinsured motorist coverage can help pay for expenses related to medical bills and lost wages and provide better outcomes for their families while they are recovering. If damages become significant and a policy limit occurs, Kentucky law provides support for the PIP lien to be negated.
What type of motorist coverage is required in Kentucky?
It is against Kentucky law to drive without insurance, and doing so carries a heavy load of penalties such as jail time and fines up to $1,000. Anyone who owns a motor vehicle in Kentucky must carry minimum liability coverage. This coverage could include:
Liability coverage of $25,000.00 for all claims for bodily injury damages sustained by any one person and not less than $50,000.00 for all bodily injury damages sustained by all persons as a result of any one accident, as well as $10,000.00 for all property damage as a result of any one accident.
Alternatively, a policy with a single limit of $60,000.00 is acceptable.
In addition, the policy must provide basic reparations benefits, unless the insured vehicle is a motorcycle.
If a vehicle has been identified as uninsured, the Kentucky Transportation Cabinet's Department of Motor Vehicle Regulation will cancel the registration on the vehicle, 30 days after the first notice has been sent.
If you or your family were involved in a car accident with an uninsured or underinsured at-fault driver, our Owensboro and Madisonville attorneys can counsel you and assist in making a claim on your behalf. Rhoads & Rhoads represents the seriously injured throughout Western Kentucky and offers free initial consultations with no payment required up front. Call (888) 709-9329 and make the choice to work with a caring and experienced car accident attorney.
Video Transcript
Some of the best advice I can give to anyone who has an automobile and is driving in Kentucky is to have what's called Uninsured Motorist Coverage and Underinsured Motorist Coverage. Now none of these coverages are required under the law. But a lot of times for only a little bit more money each year, you can protect your family more.
Uninsured Coverage is when if you get in a car wreck and the other driver, who is at fault, does not have any insurance of their own, your own insurance can come in and compensate you as if that driver would have had insurance.
Underinsured Coverage is very similar. What that is essentially, is if the at-fault driver has insurance but they hurt you really bad and they don't have enough insurance to cover you and your family. Your own policy can come in and make up the difference so you and your family are not left harmed when someone else causes harm to you.[/fusion_builder_column][/fusion_builder_row][/fusion_builder_container]