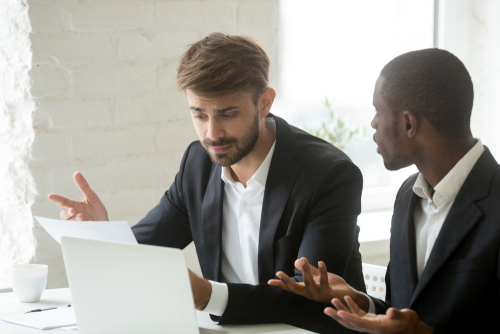 In Kentucky, Drivers Can Choose "No Fault" Auto Insurance

Video: Attorney Jerry Rhoads explains the basics of PIP Insurance coverage
Kentucky's "No Fault" or Personal Injury Protection (PIP) Insurance Law is important for anyone who owns or drives an automobile in the state of Kentucky to understand. The PIP coverage is provided by the driver's car insurance company to pay medical bills, lost wages, and other applicable "out of pocket" expenses related in the event of an automobile accident and is payable regardless of who was at fault. Basic PIP provides up to $10,000 per person per accident with higher benefits and deductible plans optional. While the choice to pick up "No Fault" coverage is optional, a driver would need to file an official form with the Kentucky Department of Insurance to reject PIP insurance.
Understanding When "No Fault" Coverage Won't Apply
Persons who carry "No Fault" coverage and find themselves involved in a motor vehicle accident can obtain benefits and money through an automobile policy. Although there are several instances when basic PIP benefits will not carry through. For example:
When the owner of the car was injured in an accident, but the car was not insured.
If the person who sustains an injury in a motor vehicle that does not fit Kentucky's "No Fault" law's definition such as a farm tractor, equipment primarily used on construction sites or other work vehicles, or city trolleys propelled by overhead electrical power.
Policy owners can exclude certain persons in their household from a PIP policy through Named Driver Exclusion.
"No Fault" coverage is not primary when the accident was not work related (although is still may apply)
Unless purchased for the motorcycle, neither the motorcycle's operator nor passenger are entitled to collect PIP benefits. If the motorcycle owner elects not to purchase basic PIP coverage, they are considered to have accepted the limitations on their rights unless a "No Fault" rejection form is filed.
"No Fault" insurance does not pay to repair damages to vehicles involved in accidents.
In addition, if a car accident injury claim meets the state's statutory threshold, the claim will be exempt from the "No Fault" rules. In Kentucky, those thresholds are:
the accident resulted in at least $1,000 in medical bills, or
the accident caused the claimant's permanent disfigurement, fracture of a weight-bearing bone; compound, compressed, or displaced fracture of any bone; any permanent injury, or any permanent loss of a body function.
For those who find PIP coverage difficult to gain, it's important to take their case to one of our experienced attorneys to discuss questions and concerns, free of charge.
Get Help Understanding "No Fault" Benefits from a Kentucky Auto Accident Attorney
Rhoads & Rhoads is Kentucky's leading and experienced personal injury firm with offices in Owensboro and Madisonville, representing car accident victims throughout Western Kentucky. We offer free initial consultations, and all cases are taken on a contingency fee basis. We get paid only if we win or settle your case, so there is NO RISK involved.
Call us at 888-709-9329 or contact us by e-mail to schedule an appointment with one of our Madisonville or Owensboro personal injury attorneys.
Video Transcript
Since most of us drive automobiles if you live in the state of Kentucky, I think it's important to know that you are required to have insurance, if you own an automobile in the state of Kentucky. And as a part of your insurance package, you have to have Personal Injury Protection, often called P.I.P.
P.I.P. coverage is very important because it provides $10,000 of medical coverage for everybody in the vehicle, the driver and all of the passengers. So, basically it's a paid up $10,000 medical insurance policy.
It's also important to realize that it doesn't really matter who was at fault in an accident, whether it was your driver, yourself, or the other driver. The $10,000 of medical coverage applies regardless of who might have been at fault in the accident. This is why it's often called "no fault insurance".
So if you have medical treatment as a result of a personal injury accident in an automobile, it's very important to turn the bills in to your auto insurance policy, not under your health insurance or Medicare or anything like that. And your automobile insurance company will pay all of the medical bills subject to the $10,000 maximum.