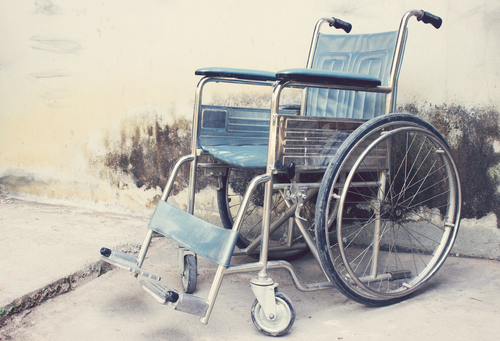 Kentucky Hits The Bottom in AARP Report Card For Long-Term Care Services
A national review from AARP ranked Kentucky at the bottom of the scorecard when it comes to providing long-term services and support for seniors and people with disabilities. Kentucky is ranked 50th (neighboring Indiana is listed dead last) reporting that the state is not adequately providing the kind of help that can make the difference between "maintaining a high quality of life at home and having to move to a nursing home." For the thousands of Kentucky families considering a nursing home for a loved one versus taking on the responsibility of care themselves, the decision may now be easier.
In the report, Kentucky's worst ranking was based on quality of life and quality of care the elderly and disabled. The category included measures of the rate of employment for working-age adults with certain disabilities; the percent of high-risk nursing home residents with pressure sores; and the percent of long-stay nursing home residents who are receiving an antipsychotic medication.
Kentucky also ranked poorly in choice of setting and provider, includes and evaluation of measures like Medicaid and state spending on services for older people and adults with physical disabilities and the access to home health and personal care aides. 
Knowing What To Do
Kentucky's Long-Term Care Ombudsman program advocates for residents of nursing homes, personal care homes and family care homes. These leads work to resolve problems and bring about improvements in care but this new report has obviously shown more needs to be done for these individuals.
If you are considering admitting a loved one into a nursing home, the Long-Term Care Ombudsman Program offers these suggestions:
Above all, visit the nursing home. Talk to staff, residents, and other families. You may request to see the results from the last State or CMS survey.
Before your visit, look at the survey history of the nursing home on Nursing Home Compare to see what areas may be problematic.
Ask the staff what they are doing to improve the quality of care for residents in the care facility or nursing home.
Call the State survey agency to find out more about the residence.
Call your local State Ombudsman, Administration on Aging, Disability Services and local groups to find out more about the care facility.
It is hard to imagine your elderly or disabled loved ones not being properly cared for but it does happen, and in the worst cases, it can result in death. If a loved one is showing signs of neglect, complains about the care being received, or appears altered in emotional or physical ways, you should take action.
Owensboro and Madisonville Nursing Home Abuse Lawyers — No Recovery, No Fee
With offices in Owensboro and Madisonville, Rhoads & Rhoads represents nursing home abuse and wrongful death victims throughout Western Kentucky. We offer free initial consultations, and all cases are taken on a contingency fee basis, which mean there is no payment required up front. We get paid only if we win or settle your case, so there is NO RISK involved. 
Call us at 888-709-9329 or contact us by e-mail to schedule an appointment with one of our Madisonville or Owensboro personal injury attorneys.