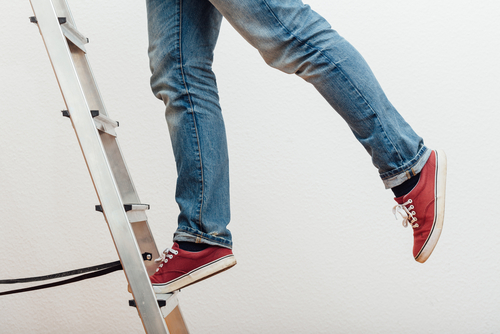 Workers Beware: Werner Recalls Aluminum Ladders Due to Fall Hazard
On June 20, 2018, Werner Co., of Greenville, Pennsylvania initiated a recall of a series of multi-purpose telescoping aluminum ladders for fall hazards related to the equipment breaking when extended. Falls can lead to serious back and head injuries, traumatic brain injuries, paralysis, and even death.
The recall involves about 78,000 ladders sold at Home Depot and Lowe's stores nationwide from April 2018 through May 2018 for between $180 and $275 and have a load capacity of 375 lbs. Five models of aluminum telescoping ladders that can be used in five different positions (twin step ladder, stairway step ladder, extension ladder, wall ladder and as two scaffold bases) are included.
Recalled Model Numbers
MT-IAA-13A (13 feet)
MT-IAA-17A (17 feet)
MT-IAA-22A (22 feet)
MT-IAA-26 (26 feet)
MT-IAA-26A (26 feet)
The model number is printed on a label located on the side of the ladder rail.
Werner safety officials say consumers and employers should immediately stop using the recalled ladders and return the defective product to the store of purchase to receive a full refund. So far only one report of a ladder breaking while in use has been made, resulting in one injury to the left side and elbow of the consumer. Consumers can find out more information by calling Werner toll-free at 888-523-3370 from 8 a.m. to 6 p.m. ET Monday through Friday, or online at www.wernerco.com and click on "News, Events & Recalls" located at the top of the page.
Falls Are Leading Cause of Work-Related Injuries and Deaths
Unfortunately, people are injured while using defective products at home, in schools, and in the workplace each day. The types of falls from a defective ladder though can create chronic pain, induce traumatic brain injuries, and even paralysis. It's likely many of these ladders may be used in a workplace, and because falls are already the leading cause of work-related injuries and deaths it remains so important employers do not neglect removing this equipment from a worksite.
For workers who may be injured using recalled or faulty equipment, determining how best to pursue compensation for your injury can be tricky, and it is always a good idea to seek the advice of experienced industrial injury attorneys. You need a law firm with substantial experience and resources to support and protect your rights. Rhoads & Rhoads has a reputation for being an aggressive personal injury firm that gets results, and we genuinely care about you, your family, and ensuring you are compensated appropriately for the injuries you have sustained.
Owensboro and Madisonville Lawyers — No Recovery, No Fee
If you or a loved one have been injured as the result of a fall from a faulty product like a recalled ladder or while at work on unsafe equipment provided by your employer, don't hesitate to call us. All you need to bring with you are the accident facts and your trust — we are here for you and can take care of the rest. Call us at 888-709-9329 or contact us by e-mail to schedule an appointment with one of our Madisonville or Owensboro personal injury attorneys.