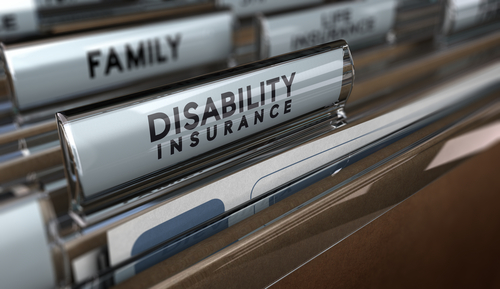 Guide to Understanding Long Term Disability Denials and Appeals

WATCH: Attorney Sara Martin Diaz, who handles most of the LTD cases for the firm, talks about what made her want to become an attorney and why Rhoads & Rhoads is different.
A disability or serious illness can rob an individual's ability to work and carry on financial independence. For the Americans who work for a medium to large size company, short and long term disability (LTD) insurance options may provide support. Many of these employer-provided insurance plans are governed by the Employee Retirement Income Security Act (ERISA) and employers are set up to pay for some or all costs, although individuals can purchase disability insurance packages themselves too. Either way these types of benefits can be very confusing and stressful for most people who have an injury or illness and are in a work loss situation and suffering financially, especially when an application has been denied.
Disability insurance plans are not workers' compensation which is a benefit used after being injured on the job and it's not Social Security Disability Insurance either. In addition, some disability plans are only available for a time period of 30 to 180 days. This is called short term disability. If an employee remains disabled after the short term disability benefit time frame runs out, they need to immediately apply for LTD benefits. Short term disability benefits do not automatically roll into LTD benefits and a separate application will be required.
Applying for Long Term Disability in Kentucky
According to the Bureau of Labor Statistics, almost 35 percent of private sector workers are approved for LTD programs each year. There can be many reasons that lead a worker to apply. The Council for Disability Awareness shows musculoskeletal and connective tissue disorders, including neck and back pain, joint, muscle and tendon disorders and foot, ankle and hand disorders, as well as cancer as some of the leading causes of claims. If a person believes they fit the LTD profile, the application process involves several stages.
Request an Application from the Employer or Insurance Company
Complete and Submit the Application with a Detailed Statement
Full and legal name
Social Security number
Date of birth
Address and phone number
Family members
Name of employer and occupation
Work history and education information
Date of injury or sickness
Last date worked
Reason for disability
All medical providers and their contact information
Prescribed medications and treatments
And any other forms of income eligible to receive
Include a signed authorization of medical records
Gather Employer's Statement
Date hired
Effective date of insurance coverage
Total earnings
Last date worked and return to work opportunities
Other insurance benefits or income eligible to receive
Title of occupation
Physical and mental requirements of job duties
Request Medical Documentation from a Treating Doctor
Signs and symptoms
Information about diagnoses
Expected course of disease or ailment
Whether injury or sickness is work related
Dates and types of treatment and referrals
List of physical limitations and/or mental impairments
Estimate of return to work time frame
These days, insurance companies are popular for denying LTD claims even when there is proven validity. It remains most important that the worker is gathering evidence to support the claim, staying honest, and thorough in following all requests. Test results, a record of doctors' visits related to the injury or illness, and anything additional which supports a disability or illness like a journal, should be included with an application. Doing so could potentially shorten the waiting time for a claim determination and strengthen the chances of being approved.
In most cases, the chance of success in LTD cases is much greater once a lawyer is retained, especially once a claim has been denied or a denial needs to be appealed.
Appealing Long Term Disability Denials
As mentioned earlier, it happens more and more that LTD claims are being denied. And when that happens, there is a detailed appeal process before any other legal action can be taken. Insurers must allow for at least 60 days for a denied applicant to file an appeal, but some policies may allow for more time. The insurance company and reviewers then have up to 90 days to decide either way. Just as the application process involved so many injury or illness details, the same paperwork and evidence must be included and submitted again. An appeal is likely to be denied if something is missing.
If an LTD disability appeal is denied, a lawsuit in U.S. District Court may be filed against the insurance company. At this time, under ERISA, the court will only consider the evidence that was submitted to the insurance company during the appeal process. The court will not permit new evidence and they will not allow testimony from witnesses, but an attorney may be able to help. These cases do not involve a jury and a judge will be left to make any final decisions.
During an LTD appeal, income may be sparse. All insurance policy requirements should be reviewed before applying for any benefits. If eligible to receive other disability benefits such as Social Security Disability (SSD), be warned that the amount may be deducted from any LTD benefits granted.
LTD attorneys will make sure all deadlines are met, prepare and file with the appropriate paperwork, identify medical specialists, and ultimately, support a case for the best chance of success. If necessary, LTD claim lawyers can also make sure that all the evidence to prove a case has been submitted during an appeal, prepare and file the case, and represent claimants at all court hearings.
Long Term Disability Denial Attorneys
It may be in your best interest to advise with an attorney who specializes in LTD applications, denials, and appeals before going through the application process and starting a claim. Our experienced team of attorneys and support staff at Rhoads & Rhoads are available to help navigate your options through this difficult time and get you the financial recovery you deserve.
We offer free initial consultations, and all cases are taken on a contingency fee basis. This means there is no payment required up front and there is NO RISK involved. Call us at 888-709-9329 or contact us by e-mail to schedule an appointment. It matters to us that we can help you.
Video Transcript
My family became involved in a lawsuit when I was a teenager and it was a scary process. But we knew it was important to prevent what happened to us from happening to someone else. And it went all the way up to the Kentucky Supreme Court and it changed a law.  And in that moment I realized that's what I wanted to do. I wanted to help people, help families, and I wanted to use the law to do that.
I realized in that moment how special it is to have the ability through the law to help people, to change families' lives. And to change the law if it needs to be changed.
We've got your back the whole way, from everything that you probably don't understand. We take the time to explain it. To let you know what we're doing, why we're doing it. It's very important. It's your life, you know.
We go to bat for you against insurance companies, against the government. It doesn't matter who it is, who's standing in your way, we've got your back – no matter what happens, who we have to face, who we have to overcome to ensure you get the result and recover you deserve.
Rhoads & Rhoads, I know, is different from any other firm because it is a place where we as employees and practitioners and as case managers are not only allowed to utilize our compassion with our skill, but are motivated and encouraged to utilize our compassion in combination with our skill.
It really matters to them to help you and to help your family. That's why the do this. It's so unique. You don't get that at every firm. And so I knew I really wanted to be a part of that opportunity to be a member of the family at Rhoads & Rhoads and to help Owensboro and other Western Kentucky families.