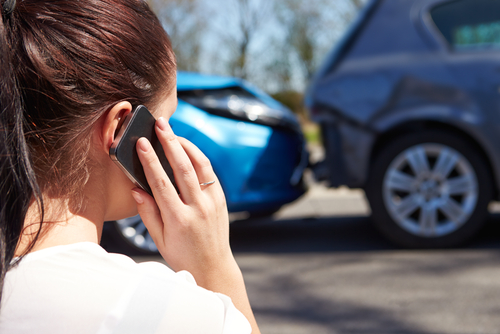 Four Common Mistakes That Impact Car Accident Injury Claims
After you've been involved in a collision or been injured in an automobile accident, you may feel anxious and ready to put the incident behind you. You are probably doing all the things you are supposed to do and gathering the information necessary, so you can connect with a personal injury lawyer and make your claim. And since you feel like the accident was not your fault, you go ahead and visit your Facebook page and share with others about what is going on with your car repairs and physical therapy sessions. You may even feel so confident in your case that you are ignoring those medical bills piling up on your kitchen counter because you are sure someone else is responsible for paying them. You could even go as far as taking a friendly invitation to talk from an insurer attempting to let you know they care and are trying to help. Our car accident attorneys at Rhoads & Rhoads are using this opportunity to remind you that those actions could greatly impact the results of your claim.
1) Take a Break from Your Social Media Accounts
Posting to your Facebook or Instagram accounts, or even doing simple things like responding to a friend's concerned comment on a community page about how you are feeling after your accident, might feel like second nature and something you are comfortable with. But if you are pursuing a claim for damages resulting from an accident, those responses, photo shares, and social engagements are likely to be used against you. Insurance companies have a devoted team of specialist who are using social media each day, searching for any accident or injury lead with your photos and posts, #hashtags even, and using them to weaken claims. Insurers could use misleading posts to weaken your case, resulting in them rejecting or reducing compensation claims.
Here are several tips to keep your case honest and ensure your claim will be fairly reviewed.
Just take a break! Avoid interacting on any social media platform – completely. This includes refraining from using your personal accounts and commenting on others.
Turn on the maximum privacy settings and do not add people as friends whom you don't know.
Turn off location settings since it can disclose your actual location and show places and activities you are participating in.
Turn off your tag settings and monitor your posts. Be sure you are reviewing any updates that show you have been tagged in a photo or post that could be detrimental to your case.
Do not discuss information about your personal injury accident on social media. Never post information related to the basis of your claim, or about the lawsuit itself.
Lastly, do not request advice on social media on how to proceed with your case. Instead, decide if you should hire a personal injury lawyer and listen to their advice based on their trusted experience. 
2) Don't Ignore Your Medical Bills
Yes, it can be a struggle to find the money to pay extra bills each month, but injured car accident victims should not wait for the at-fault driver's insurance coverage to pay their medical bills. The issue is that these companies often wait until any treatments or therapies are complete before deciding to send any payment through. Medical bills that go unpaid often end up with a collection agency and could result in additional legal issues and extra financial woes for you.
This is all more reason to get in for a visit with a personal injury attorney as soon as you can. Most of the time, once a car accident victim files a claim, they may not have to worry about this happening. Their insurance coverage (perhaps auto or health depending on needs) will jump right in and cover these costs.
3) Accepting a Seemingly Friendly Discussion with an Insurer
Sometimes, insurers may try to connect with you to discuss the case and damages in more detail, or to learn if any lawsuit has been set into motion. Insurance companies are big and powerful, with a team of lawyers behind them dedicated to fighting to get their money back from the liability they have covered. They will want to find out if anyone specific is to blame for the injuries, and consequently responsible for paying for their customer's injuries. This involvement can drive factors leading towards insurance "subrogation." 
Subrogation happens when one person or party (also known as the collateral source) is standing in the place of another. This could mean an insurance company filling in as the voice for the accident victim they provide coverage for. It can cause issues for the injured in figuring out who will pay for all or some of the injury damages.
At this time, it is a good idea to begin consultations with an experienced attorney to help move claims forward and make sure that the insurance company will not be entitled to the greater rights than those possessed by the injured, innocent person who is rightful to receive benefits.
4) Rejecting Kentucky's PIP Insurance Coverage
Nearly three million Kentucky drivers have accepted Personal Injury (PIP) Coverage or "No Fault" insurance with their auto insurance policies. When they do, money will be provided by the driver's car insurance company to pay medical bills, lost wages, and other applicable expenses related such as replacement service loss or survivor's loss. These reparation benefits will cover up to $10,000 in basic coverage for each person in the car at the time of the accident.
It is possible some drivers may formally reject PIP coverage, but they will likely have to deal with the subrogation issue we discussed earlier. It's not advisable to opt out of receiving PIP benefits and will only hurt recovery by adding more costly expenses.
Avoid Making These Mistakes and Contact a Kentucky Car Insurance Attorney
Rhoads & Rhoads is Kentucky's leading and experienced personal injury firm with offices in Owensboro and Madisonville, representing car accident victims throughout Western Kentucky. We offer free initial consultations, and all cases are taken on a contingency fee basis. We get paid only if we win or settle your case, so there is NO RISK involved.
Call us at 888-709-9329 or contact us by e-mail to schedule an appointment with one of our Madisonville or Owensboro personal injury attorneys.