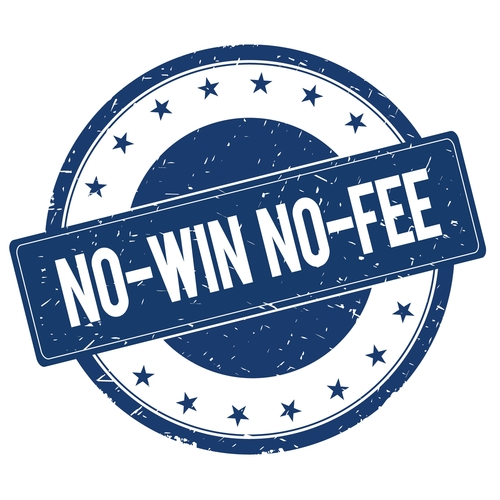 Understanding Legal Fees for Personal Injury Cases 
More than 80 million Americans visit physician offices, hospital outpatient, and emergency departments each year to treat personal injuries (Centers for Disease Control, 2014). These injuries can leave a devastating impact on an individual and cause long-term disabilities, advanced health risks, emotional damage, and insurance and financial struggles while leaving loved ones with a loss of family income and the inability to carry on regular family activities.
When these injuries and obstacles are the results of an accident or the negligence caused by someone else, the damaging party may be legally responsible and held accountable in a personal injury case.
Most personal injury cases require an experienced attorney to help victims understand the law and supporting processes to see if a lawsuit should be pursued. Often times worrisome and stress about legal fees come into play and cause a person to not seek help based on the assumption they will have to pay upfront and do not have the money to hire an attorney. Fortunately, this is not the case at Rhoads & Rhoads.
[fusion_builder_container hundred_percent="yes" overflow="visible"][fusion_builder_row][fusion_builder_column type="1_1″ background_position="left top" background_color="" border_size="" border_color="" border_style="solid" spacing="yes" background_image="" background_repeat="no-repeat" padding="" margin_top="0px" margin_bottom="0px" class="" id="" animation_type="" animation_speed="0.3″ animation_direction="left" hide_on_mobile="no" center_content="no" min_height="none"]
WATCH Attorney Jerry Rhoads discusses the legal fee structure at Rhoads & Rhoads. In short, there is no fee or upfront costs associated with your case until a recovery is made on your behalf.
Rhoads & Rhoads represents the seriously injured throughout western Kentucky. The firm offers free initial consultations, and all cases are taken on a contingency fee. This means there is no risk to clients and no payment is required up front. If a recovery, win, or settlement is not made for a case, the client owes – nothing.
Legal Fees Are Based on Your Recovery
Contingency arrangements are typically only used in cases that involve money to be claimed such as personal injury or workers' compensation cases. In this arrangement, an attorney will agree to accept a fixed percentage of what is recovered in the case and work on the client's behalf until then. However, a client will only pay contingent fees to an attorney if the case is successfully won in their favor. If other parties involved win the case, the attorney will not be paid and the client will not be required to pay them. In any court case, fees related to filing, witnesses and other charges may still occur regardless of the lawsuit outcome.
Attorneys Who Will Set Things Straight
Rhoads & Rhoads prides itself as a law firm striving to give back to the community the Rhoads family grew up in. When lives are turned upside down after a personal injury, the team can help set things straight by listening carefully to client needs and creating goals to implement resolution to a case. They do this while reassuring clients that no fees are due until a recovery has been made.
Many clients have shared their experience working with Rhoads & Rhoads. These testimonials can provide hope and trust to many other victims of personal injury so they too can move forward.
Rhoads & Rhoads represents personal injury victims throughout Western Kentucky. We offer free initial consultations, and there is no payment required up front. Payment is contingent on us winning your case. Call us at 888-709-9329 or contact us by e-mail to schedule an appointment at our Madisonville or Owensboro offices.
Video Transcript
If you're injured in a car wreck and you need legal representation, I think it's very important for you to understand how the legal fee structure works. At Rhoads & Rhoads we do not charge any fee for consultation. If someone comes into our office and they've been hurt in a car wreck, nobody will be paying a legal fee because of a consultation.
Our fees are based strictly on the amount of recovery. Typically it's a percentage of your recovery. And you've heard the expression, "No Recovery, No Fee" and that's absolutely the way it is at Rhoads & Rhoads. The fee will be paid out of your recovery. And you will not at any time be out of any legal fee unless you make a recovery.[/fusion_builder_column][/fusion_builder_row][/fusion_builder_container]