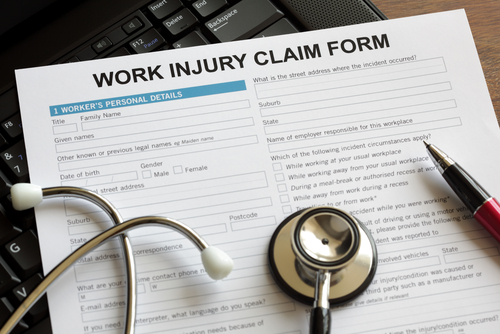 Substance Abuse and Kentucky's New Workers' Compensation Law
Workers injured on the job in Kentucky, are covered by the state's workers' compensation laws – with few exceptions for independent contractors, domestic workers, and most volunteers. Workers' compensation provides injured workers with funding for medical costs, temporary disability, or permanent disability if lingering injuries or impairments are present.
New changes impacting Kentucky's workers' compensation law became effective in July 2018. The legislature brought about many significant adjustments related to injuries resulting from illegal, non-prescribed substances or doctor provided substances in excess of prescribed amounts. The new workers' compensation law now requires the injured worker to bear the responsibility in proving an intoxicating substance or prescribed substance impairment was not the immediate cause of the injury. Previously, if a drug test was performed on an employee after an injury, the employer was responsible for providing proof that the use of a substance was the proximate cause of the injury.
The new law could be difficult for injured employees to participate in as it may be very difficult to find a qualified treating physician who could, or would be willing, to prove whether or not a substance whether illegal or prescribed played a role in their patient's work injury. The burden of proof is on the employee who was injured rather than the employer, adding to the stress of an already difficult experience.
Workers' Compensation Injury Qualifications
Some of the most common claims from bluegrass workers result from these occurrences during employment.
Physical injuries occurring while anytime at work can hold a viable workers' comp case. These injuries often involve industrial accidents, slip-and-falls, equipment failure, or defective machinery and include general injuries like broken bones but also more serious events that cause amputations and traumatic brain injuries.
Occupational diseases contracted due to products, processes, and chemicals, in the workplace are common workers' comp cases. Often these cases involve diseases such as lung cancer, coal workers' black lung disease (CWP) or other kinds of long-term diseases that develop over time from an employee being exposed to toxins at work.
Repeated stressors injuries and illnesses (such as a lower back injury) or exposure to excessive noise (hearing loss) can also be claimed.
Injuries and illnesses that occur from the natural aging process or other health conditions unrelated to employment are specifically excluded from Kentucky's workers' comp coverage. State law requires all employers who have at least one part-time employee to have workers' compensation insurance or become self-insured.
The value of your workers' compensation benefits are tied to the severity of your injury and the facts of your case. For example, other things equal, permanent disability of a worker would be worth more than temporary disability. There are some limitations that the state imposes. Weekly maximums are established for each benefit you are receiving, and these benefits could be reduced if you are proved to be partially at-fault for your injury. The at-fault stipulation is where the new substance abuse laws come into play.
Owensboro and Madisonville Workers' Compensation Lawyers
With offices in Owensboro and Madisonville, Rhoads & Rhoads represents injured workers throughout Western Kentucky. We offer free initial consultations, and all cases are taken on a contingency fee basis, so there is no payment required up front. We get paid only if we win or settle your case, so there is NO RISK involved.
Call us at 888-709-9329 or contact us by e-mail to schedule an appointment with one of our Madisonville or Owensboro personal injury attorneys.