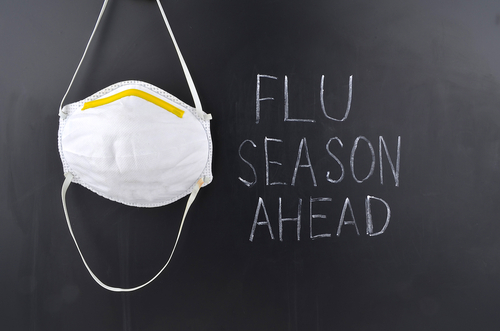 How Are Kentucky Nursing Homes Responding to Deadly Flu Season?
With AARP ranking Kentucky at the bottom for providing long-term services for seniors, it's an important time of the year to ensure your loved one's nursing home is adequately providing the kind of support needed to safeguard workers and residents from one of Kentucky's most dangerous and deadly flu seasons. Kentucky health officials say flu activity has now reached epidemic levels, the highest level given by health officials. The Centers for Disease Control (CDC) estimates flu will remain a major killer in 2018. The state has reported 65 influenza-associated deaths this season, of which 78 percent were identified as influenza A.
Although officials say this strain of flu is dangerous for generally healthy Kentuckians, the elderly are especially at a greater risk for death and should be watched and monitored closely for symptoms. Long-term care providers, such as nursing homes, should be extra vigilant in implementing influenza prevention measures to avoid flu-related complications and outbreaks.
Discussion Topics for Long-Term Care Providers
Because the spread of influenza can occur among patients, staff, and visitors, we suggest you schedule a visit or send an email with these questions to your loved one's nursing home administrator to find out more information on how the facility is managing the flu season.
What type of hygiene etiquette is being used by staff, residents, or visitors to prevent the spread of the potential flu virus?
Has anyone within the facility, staff or residents, been diagnosed with the flu this year?
Will I be notified if someone in the facility has been diagnosed with the flu?
Are there any infection control precautions put in place?
What other types of infection control measures against the flu do you have in set up?
A flu outbreak prevention plan should be set in place. If the facility your loved one resides in does not have one, take extra time to find out why and figure out what you can do to protect them from this dangerous virus. 
Know the Symptoms of Influenza
It is important to educate your loved one on the changes in this season's flu. This flu is different from a cold and usually comes on strong and suddenly. They should be watching for these symptoms and contacting you if they suspect they are ill.
Body aches
Cough
Extreme Fatigue
Headaches
Feeling feverish/chills
Runny or stuffy nose
Sore throat
Pneumonia, bacterial bloodstream infections, and sepsis are examples of serious influenza-related complications that are common and more likely to happen to elderly persons. Be sure you have regular check-ins with your loved ones even after flu symptoms have passed. 
Kentucky Nursing Home Abuse Attorneys
Nursing home administrators and staff members have an obligation to provide appropriate care to their patients. If a facility is neglecting or mistreating their patients, our attorneys will stop at nothing to expose the facility's wrongdoing.
With offices in Owensboro and Madisonville, Rhoads & Rhoads represents nursing home abuse and wrongful death victims throughout Western Kentucky. We offer free initial consultations, and all cases are taken on a contingency fee basis, which mean there is no payment required up front. Call us at 888-709-9329 or contact us by e-mail to schedule an appointment with one of our personal injury attorneys.