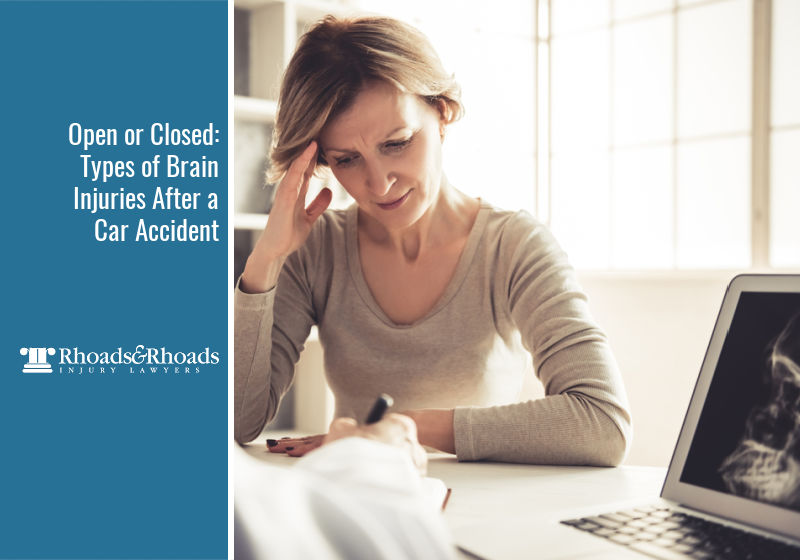 Key points of this article:
There are two main types of traumatic brain injuries after a car accident: open and closed
TBIs can have far-reaching and permanent effects on the victims of car accidents and their families
If you have suffered a brain injury after a car accident, you may be entitled to compensation
What Are the Types of Traumatic Brain Injuries After A Car Accident?
A traumatic brain injury occurs when a force outside the body, such as an object, a person, or an accident, causes neurological damage to the brain. Motor vehicle crashes are one of the leading causes of TBIs in the U.S. according to the CDC.
There are two categories of traumatic brain injuries after a car accident: open and closed. An open injury occurs when an object pierces either the skull or the brain. This can result in several kinds of damage:
Concussion: concussions occur when there is damage to the blood vessels in the brain, which may result in bleeding or swelling
Contusion: bruising of the brain
Diffuse axonal injury: tearing of the brain tissue
There is a high risk of both infection and permanent brain damage when someone sustains this kind of injury.
A closed injury occurs when an acting force, such as an object or the violent motion of a car accident, slams into the skull but doesn't pierce it. Still, the brain could bleed, tear, or swell from this kind of injury. Both of these types of injuries can be severe and may result in permanent disability, brain damage, or death.
What Are the Effects of a Traumatic Brain Injury After a Car Accident?
If you've suffered a closed TBI from an accident, it may not be immediately apparent. If you've been injured in a car accident in any way, it's important to seek immediate medical attention. Some common effects of TBIs are listed below, but this is by no means an exhaustive list. People with TBI may notice subsequent changes in mood, behavior, or personality, headaches, dizziness, dilated pupils, difficulty concentrating, difficulties with language or speech, or blurred vision.
TBIs can have a wide-ranging effect on the life of the person involved and their family. Severe TBIs can drastically change a person's life if they result in a need for significant therapy, rehabilitation, and lifestyle changes. People with TBIs may have impaired physical, emotional, or cognitive function for the rest of their lives. The person with the injury and the family may need both counseling and training for new care-taking routines.
What Am I Entitled To As a Victim of a TBI from a Car Accident?
If you have suffered a brain injury after a car accident, you may be able to reclaim damages, including compensation for medical bills both current and future, physical and emotional pain and suffering, and lost wages if you are unable to work due to your TBI.
Unfortunately, insurance companies can be notoriously reluctant to pay out damages after accidents. That's why a personal injury lawyer from Rhoads & Rhoads will fight hard for you to ensure that you are paid everything you are owed so that you and your family can have access to all of the resources you need for your recovery.
Kentucky Personal Injury Lawyers – Rhoads & Rhoads
If you are involved in an accident and have questions about TBIs, the experts at Rhoads & Rhoads can offer you guidance. Call us at 888-709-9329 to schedule an appointment with one of our Madisonville or Owensboro personal injury attorneys. We offer free initial consultations, and all cases are taken on a contingency fee basis, so no initial payment is required. We get paid only if we win or settle your case, and there is NO RISK involved.