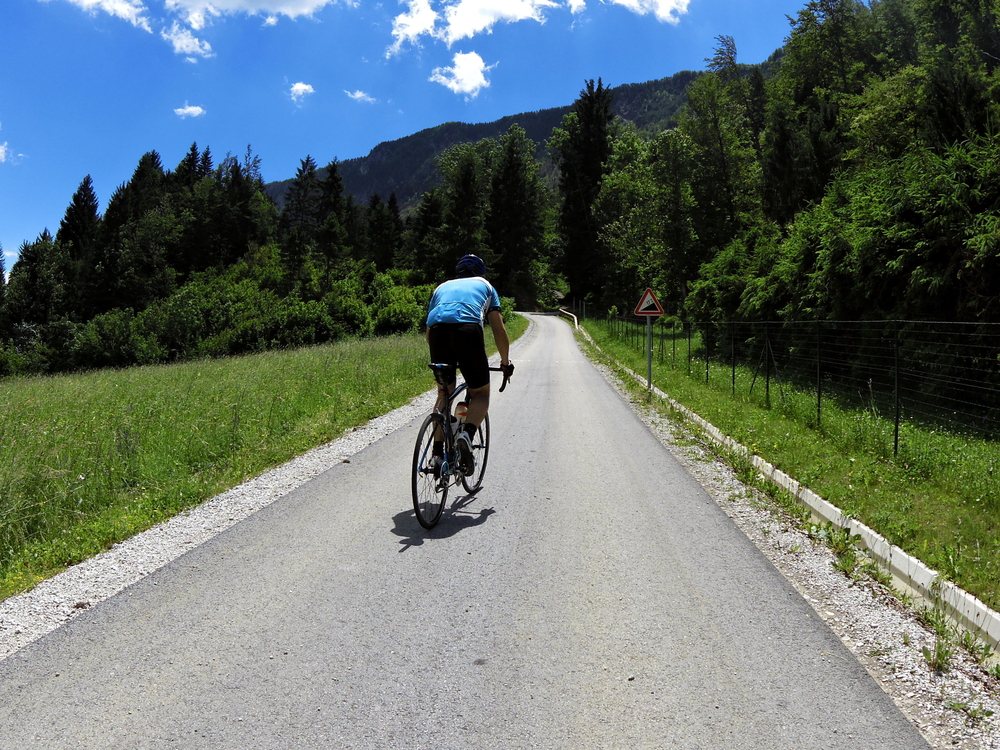 Kentucky State law classifies bicycles as vehicles, which means they share the same rights and responsibilities as motor vehicle drivers. Bicycles have a right to be on the road and are expected to obey traffic laws just as car and truck drivers do. But it is also the shared responsibility by both motorists and cyclists to keep riders safe. Kentucky Senator Robin Webb, D-Grayson, is sponsoring Senate Bill 80, which passed the Senate Transportation Committee in early 2017, to do just that. Support from bicycle enthusiasts who enjoy the slim rural roads of Kentucky, especially the passes through the Trans-America Trail, have been rallying for a law like this for years.
The Bill is not new to the United States as 30 states have similar safety measures in place to protect bicyclists. Laws like SB 80 require motorists to give bicyclists a 3-foot gap when passing them on left. The proposed Kentucky law would also allow drivers to cross the double yellow line when passing a bicycle. It would require bicyclists to travel on the right side of the highway rather than the shoulder.
CARS AND BICYCLES TRAVEL TOO CLOSE
Most motorists will encounter cyclists on the road throughout the year. When they do, transportation experts say they are travel too close to bicycles despite what Kentucky motorists learn in driver's education classes. Over 39,000 cyclists are killed or seriously injured each year in traffic accidents across the U.S. The most recent report from the National Highway Traffic Safety Administration says in Kentucky, "an estimated five bicyclists lives are lost each year" from a collision with a motor vehicle.
A minimum driving distance of three feet can avoid these types of collisions and keep drivers of both bike and motor vehicle protected from dangers such as a side view mirror collision or wind from a vehicle pushing them over. Cyclists also need space to maneuver in the event they need to avoid potholes or road debris. The benefits of allowing the 3-foot gap passing strategy include:
allowing a motorist to pass safely without worrying about contact
reducing the chance of injuring a cyclist with a car's side view mirror, and
increasing sense of security for cyclists
cyclists can have more time to avoid debris and potholes without worrying about space
cyclists can avoid being involved in a close high-speed pass, or a 'buzz' – triggering an alarm, fear, and anger for the operator
SB 80 now moves to the Senate floor for further consideration. Until then, drivers should practice the 3-foot strategy outlined in the Kentucky Driver's Manual to prevent a terrible accident with bicyclists. Allowing this extra space when passing a bicycle is a smart and responsible decision to make.
Rhoads & Rhoads represents bicyclists throughout Kentucky who have suffered injuries from motor vehicle collisions or those who are survivors of cyclists killed in a collision with a reckless or negligent driver.  If you or someone in your family has been seriously injured in a bicycle and motor vehicle accident, the personal injury attorneys at Rhoads & Rhoads can help. Take advantage of our free initial consultation and discuss your case with us. Call us today at 888-709-9329.