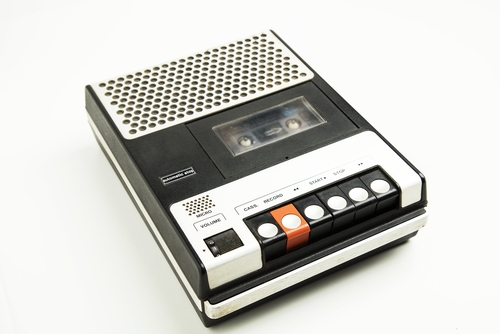 Common Client Question: Should I Give the Insurance Company a Recorded Statement? 
Yes, it is very important to gather and give as much information as possible to insurance companies to help settle your claim, but giving a recorded statement could position you in a situation where it may be used against you. If you have been asked to record anything, it's best to decline and then connect with an experienced attorney who specializes in auto accidents. If a recording is necessary, they can be present during the time of the recording and help advise you on answering questions that could be misleading and hurt your claim.
WATCH Attorney Jerry Rhoads explains why it is never a good idea to give the insurance company a recorded statement after you have been involved in an accident.
How to Handle a Request to Record a Statement
Soon after an accident, the other driver's insurance company will likely call and request more information from you. Included in those questions might be a request – or sometimes even a pressured demand – that you will need to give a recorded statement to move things along. Some of these representatives may even go as far as telling you that you are obligated to record a statement because it is Kentucky law. This is simply NOT true. Any insurance company that tells you this is being dishonest and you need to seek some legal representation so you can have a fair shot at receiving the compensation and settlement you deserve.
Insurance companies aren't always the bad guys but they will manipulate and put a good face forward when benefiting their own interest, not yours. They will want your recorded statement so they can hurt your claim and use it against you. If you choose to handle their request without the counsel of an attorney, you can simply respond to them by saying you are willing to provide additional information and give a statement, but you will not be recorded.
In addition, your own insurance company may request a recorded statement. This happens if your insurance policy provides uninsured or underinsured motorist benefits. It is up to you if you want to cooperate with your own insurance company by agreeing to release additional accident information. It is important to know you can still help them without giving a recorded statement. 
Contact a Kentucky Accident Lawyer to Discuss Your Claim
If you have sustained any injuries in your auto accident, do not give a recorded statement. Even if you don't hire a lawyer, at least talk to one before you agree to have a statement recorded. An attorney can make sure that the necessary information reaches the insurance company, and advise you on what statements could be used against you later.
Rhoads & Rhoads is here to help the communities we serve. As one of the largest growing personal injury firms in Western Kentucky, we have the resources to make sure you are treated fairly. We offer free initial consultations, and all cases are taken on a contingency fee basis. We get paid only if we win or settle your case, so there is NO RISK involved. Call us at 888-709-9329 or contact us by e-mail to schedule an appointment.