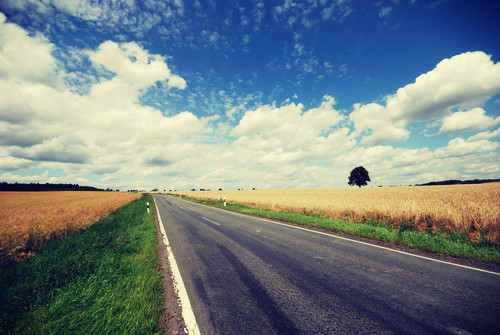 Crossover accidents, sometimes called crossover median accidents or cross-median accidents, happen when a car, truck, or motorcycle crosses over a dividing marker and into oncoming traffic. The dividing marker can be a painted line or any kind of median or barrier. In any of those instances, the result is often a head-on or side-impact collision, one of the most severe kinds of accident happening on roadways today.
Due to the nature of a head-on or side-impact collision caused by a crossover accident, drivers and passengers in both vehicles are at serious risk of traumatic brain injury, internal injuries due to blunt force trauma, spinal injuries, paralysis, and death. Unfortunately, these kinds of accidents happen quickly, and the driver of the vehicle remaining in the correct lane has little to no time to react to a vehicle suddenly crossing into his or her path.
Crossover accidents can happen for a number of reasons. Poor road conditions or road design can cause or contribute to crashes, as can inclement weather or a sudden medical emergency happening to a driver. Truthfully though, a large proportion of crossover accidents happen due to driver error. Whether the error occurs due to negligence or recklessness, the most likely causes of a deadly crossover accident are distracted driving, drowsy driving, and driving under the influence of drugs or alcohol. Speeding also often plays a factor.
Barriers Decrease Crossover Accidents

Median barriers have been shown to reduce the number of crossover accidents by up to 70%, but it's an option most often used on freeways or other busy areas. In these locations, there are three types of barrier generally used: rigid barriers, usually made of concrete, semi-rigid barriers such as guardrails, and flexible barriers most often made from cables. The most effective option, rigid barriers, is also the most expensive and can raise objections for aesthetic reasons. Still, the human cost of crossover accidents makes this tradeoff sensible in many locations.
Finding ways of decreasing crossover accidents in rural areas can be trickier. Barriers on rural roads may be impractical for a number of reasons, whether it be narrow road spaces, aesthetic concerns, or sheer number of miles of roadway to be covered. There are, however, locations where frequent accidents require the addition of some type of barrier.
Rural roadways are absolutely not immune to the violent force crashes caused by median crossovers. In fact, some features of rural roadways increase the odds of an accident if one vehicle crosses over a dividing line. Two-lane or even four-lane undivided roads leave extremely limited space between two cars driving in opposite directions. Roads like these, including many rural state roads, have speed limits at 50 mph or higher and just a few feet between the two lanes. Even a momentary distraction lasting a single second can allow enough vehicle drift to cause a catastrophic accident. With barriers being unlikely solutions in most rural areas, it is critical for drivers to be vigilant and careful at all times. Not doing so can result in terrible consequences for all involved.
If you or someone you know has been injured in a crossover accident, the Kentucky car accident attorneys at Rhoads & Rhoads can help recover damages for the injuries, pain, and suffering you are enduring. Our caring staff will make you feel like family while we fight on your behalf. Call us today for a free consultation: 888-709-9329.