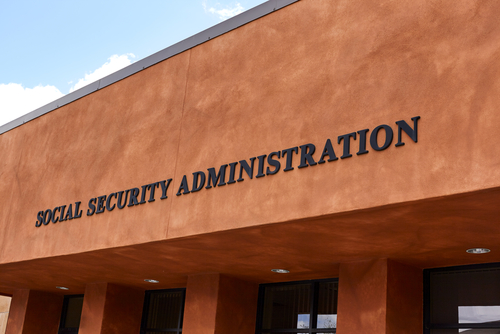 Steps to Successfully Apply for Social Security Disability In Kentucky
Nearly 950,000 Kentucky residents are currently receiving some type of Social Security benefits. Someone can apply to receive these benefits after they have been diagnosed with a disabling condition that affects their ability to work, often leaving individuals and families without the financial support they need. The monthly benefits that a disabled worker in Kentucky receives through the Social Security Administration (SSA) averages out to $805 for a single person and $1,200 for a disabled married worker with one or two children. A substantial amount of information will need to be collected in order to apply and meet eligibility requirements. Speaking with a Rhoads & Rhoads attorney can help an applicant navigate this process.
https://youtu.be/o6NHjlA8Oqs?list=PL0sEKmZS1vucdL27hJiV7KZiTFa50Jzy9
WATCH Attorney Sara Martin discusses the steps you can take to file for Social Security disability. A simple phone call to Rhoads & Rhoads will also allows us to help you through the process.
Understanding Eligibility to Be Approved For Social Security Disability Benefits
The Social Security Disability approval process can be difficult and frustrating. An average of 28 percent of applicants are approved after an initial claim, and over a ten-year period only 45 percent of total applicants will receive benefits. The process will include completing an initial application that will be used to closely review the severity of the applicant's medical condition and disability. This process may also become time-consuming, and require extra gathering of documents and medical records. It could even include a special hearing before a judge, an appeal to the Appeals Council, and numerous subsequent appeals filed in the federal courts.
Evaluating an applicant's eligibility will include:
An applicant can prove that their disability is permanent. This means that your illness will last for at least a year, or you have a disability that is terminal. Due to this timeframe, it is highly recommended that all applicants keep their medical records and other essential paperwork up-to-date. This will prevent any confusion between the applicant and the SSA.

The SSA will attempt to decide whether or not an applicant's disability prevents him or her from engaging in "substantial gainful activity" (SGA) on his or her own behalf. The SSA will also look to see if the applicant's disability prevents them from performing the normal day-to-day tasks of their previous job.

Finally, the SSA will judge whether or not the disability makes it difficult for the applicant to find a new job due to the impairment itself, or due to age or education. 
If applicants meet the SSA's criteria for eligibility, there are two federally funded programs they could be approved for. These include the Social Security Disability Insurance (SSDI) program and Supplemental Security Income (SSI) program.
Social Security Disability Insurance (SSDI or SSD):

 SSDI is available to disabled workers who have paid into the Social Security system through employment over the years.

Supplemental Security Income (SSI):

 SSI is available to people who meet certain medical and financial criteria. You do not have to meet any previous employment requirements to qualify for SSI, but your assets will be reviewed to ensure you are truly do not have access to additional resources.
Approved or Denied, and Understanding Back Pay
Assuming everything has been filed correctly and medical records are easily accessible, an applicant could receive a decision on eligibility within five months. If there was a mistake on the application, or the application gets "lost in the masses," the disabled worker may need to wait as long as a year or more to hear back from the SSA regarding the decision of the application.
If the SSA approves the claim, social security disability benefits may begin within a few months. Waiting more than five months to get approved may award a disabled worker back pay in addition to receiving monthly benefits. Additionally, if someone waited to apply for disability benefits but they were too ill to work, they could be entitled to additional past-due benefits known as retroactive payments. Depending on how long they had to wait to be approved, they could be entitled to a five-figure back pay settlement.
Kentucky Social Security Disability Resources
Once a disabled Kentucky worker gathers all of the information required using the Social Security Administration's checklist, the application can be filled out and submitted. There are many methods a person can use to apply for Social Security Disability in Kentucky.
Online:

More and more people are finding the online option saves time and offers the flexibility to complete it at their own convenience since it is available 24 hours a day. Visit

https://secure.ssa.gov

and locate the application portal.

In Person:

Other people are most comfortable applying in person at a 

local Social Security office

because they do not have a computer. Calling ahead and to make an appointment is recommended and if you have questions, write them down in advance. To find an office, visit the online

SSA Office locater

or dial 1-800-772-1213.

Via Phone:

You can also apply by phone by calling 

1-800-772-1213

 between the hours of 7 a.m. and 7 p.m. Monday – Friday. If you are deaf or hard of hearing, you can call TTY 

1-800-325-0778

.
If a claim is denied we advise applicants to not give up. The SSA has a thorough appeals process available for the qualified applicants who've slipped through the cracks.
Owensboro and Madisonville Social Security Lawyers
Rhoads & Rhoads has been protecting the rights of the injured throughout Western Kentucky for over 43 years. If you or a loved one have become disabled and are pursuing Social Security benefits, our team of experienced attorneys and knowledgeable support staff are available to help you through this difficult time and get you the financial recovery you deserve.
We offer free initial consultations, and all cases are taken on a contingency fee basis. This means there is no payment required up front and there is NO RISK involved. Your monthly benefits will not be affected by working with one of our attorneys. Call us at 888-709-9329 or contact us by e-mail to schedule an appointment.
Video Transcript
So you're thinking about filing a social security disability claim: what do you do? You have a number of options. You can either go to your social security office if you have one in your community. If not, you'll need to find the one that is closest to you.
If you're in a rural setting and don't have one right there, you can call the social security office or you can access the website ssa.gov to find out where that is or you can call us and we can find out where that is for you. 
If it's difficult for you to get to the office to get that application started, you can visit the website ssa.gov and you can actually create a My SSA account. I recommend everyone do this. It gives you a lot of information about your benefits in the process and you can start an application online.
If for some reason you don't have access to the internet and it's difficult for you to get to the social security office, you can call the social security office and set up an over the phone appointment time. And they will help you and walk you through the application process to get that started.