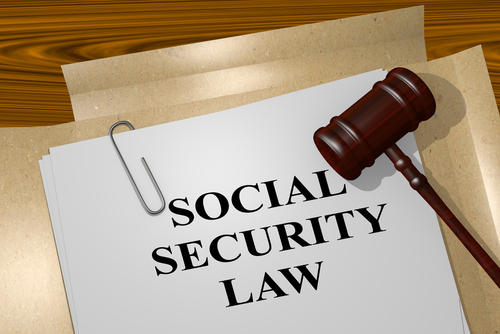 Your Guide to Understanding Social Security Disability's Compassionate Allowances (CAL)
Some individuals who meet Social Security's standards for disability benefits, may also be eligible for a Compassionate Allowances (CAL). This is a program designed by the Social Security Administration (SSA) to quickly identify diseases and other medical conditions that, by definition, meet Social Security's standards for disability benefits under a specific SSA impairment. CAL can help reduce the traditional long wait times for an individual to know of their disability determinization. CALs conditions primarily include certain cancers, adult brain disorders, and a number of rare disorders that affect children and also identifies claims where the applicant's disease or condition clearly meets Social Security's statutory standard for disability. Through the program, SSA can easily identify potential CALs to quickly make decisions and uses the same rules to evaluate these special conditions as it does with Social Security Disability Insurance (SSDI) or Supplemental Security Income (SSI) programs.
In 2018, the average processing time for SSA to review a compassionate allowance case was around 19 days but some individuals received a positive award decision in as little as 10 days from the first day the application was filed. The same year, SSA added five new conditions to the previous list of 228 CAL conditions. The five new CAL conditions include:
Fibrolamellar Cancer
Megacystis Microcolon Intestinal Hypoperistalsis Syndrome
Megalencephaly-Capillary Malformation Syndrome
Superficial Siderosis of the Central Nervous System
Tetrasomy 18p
VIEW: FULL LIST OF COMPASSIONATE CARE ALLOWANCES CONDITIONS
What to Do Next If Your Condition Is Not Listed or You Have Been Denied
Unfortunately, many people who should qualify for benefits, even those battling fast growing cancers, mind altering disorders, and tragic health conditions that affect children and should be included as a CAL condition are not and may have their initial claims initially rejected. If an application for benefits has been denied by SSA, the next step for that person would be to contact an attorney as soon as possible since there is a sensitive time limit from the date a determination letter was received to appeal a denial. Most individuals battling a rapidly debilitating disease or illness simply will not have the time to wait for a team to reach a disability determination to help them when they are unable to work. These people can send a potential CAL impairment to SSA by submitting the name of a condition for consideration.
When submitting a potential CAL condition, SSA will then follow the process of:
Evaluating the submitted information
Gathering additional medical information if necessary
Referring the medical information for review
And lastly, notify the applicant of the decision of their potential CAL condition
Kentucky SSD applicants of all types are more likely to receive benefits when working with qualified legal support.
Kentucky Social Security Lawyers – Here For You
Rhoads & Rhoads has been protecting the rights of those seeking SSD throughout Western Kentucky for over 43 years. If you or a loved one has been diagnosed with condition preventing you to work and are pursuing SSD benefits, our team is available to help get you the financial recovery you deserve.
We offer free initial consultations, and all cases are taken on a contingency fee basis, which means there is no payment required up front. We get paid only if we win or settle your case, so there is NO RISK involved. Call us at 888-709-9329 or contact us by e-mail to schedule an appointment at our Madisonville or Owensboro offices.