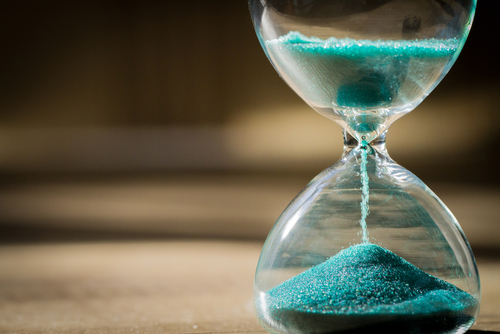 Don't Let Your Kentucky Car Accident Claim Expire!
Perhaps you were injured in a motor vehicle accident but never knew the person at fault should compensate you? Maybe a couple weeks, months, or even years has passed and you are developing more pain from your injury? Or you have medical bills stacking up or other health issues resulting from the accident?
Car accidents can cause economic, physical and mental health issues and you deserve to be compensated. Although the clock to develop a case for your incident may have started ticking on the date of your accident, you may still have time to bring it into legal action under Kentucky's statute of limitations.
The statute of limitations is a set period of time available for a person to pursue legal action. In Kentucky, many cases have a strict one-year statute of limitations, although this deadline can be extended in some cases, including motor vehicle accidents. If the statute of limitations deadline is coming up for your incident, it may be time to discuss your situation with an experienced Kentucky car accident attorney.
Understanding Kentucky's Statute of Limitations
This area of the law can be complicated for most people to fully understand and that is expected. Guidelines and rules for these limitations can change or several other action steps may be needed before you are able to deal with your car accident incident and the statute of limitations.
[fusion_builder_container hundred_percent="yes" overflow="visible"][fusion_builder_row][fusion_builder_column type="1_1″ background_position="left top" background_color="" border_size="" border_color="" border_style="solid" spacing="yes" background_image="" background_repeat="no-repeat" padding="" margin_top="0px" margin_bottom="0px" class="" id="" animation_type="" animation_speed="0.3″ animation_direction="left" hide_on_mobile="no" center_content="no" min_height="none"]
WATCH: Attorney Kyle Lamar discusses the meaning of "Statue of Limitations" as it applies to a Kentucky accident victim's personal injury case.
There are several statutes of limitations that can apply to a Kentucky personal injury claim. It is in your best interest to partner with an experienced attorney to review your case and see how the law can help you. Kentucky statute of limitations can be found in KRS Chapter 413: Limitation of Actions.
Your Time is Up! Now What?
Most personal injury cases have a statute of limitations deadline that is typically one to two years after the injury, but exceptions can be made. If you try to file a lawsuit after the timeline set by Kentucky's statute of limitations, it is likely the court will dismiss the case. An attorney can counsel you if there are special rules that may apply to your case.
Car Accident Tips
Sometimes, having the prior knowledge on what to do if involved in a car wreck can save you and your loved ones a lot of hassle in preventing having to deal with a statute of limitation case. Follow these car accident tips from the team at Rhoads & Rhoads.
Stay calm and stay put.
Check for injuries and call an ambulance if needed.
Call the police to report the accident – even it is is minor.
Move out of traffic and into a safe place, turning on your vehicle's hazard lights and following safe road measures to prevent another incident.
Work with your insurance agent. If anyone was injured, it's best to consult an experienced attorney to help you maximize your recovery and receive compensation.
If you were involved in a car accident or need help understanding Kentucky's statute of limitations, schedule time to meet with one of our Owensboro and Madisonville attorneys. Rhoads & Rhoads represents the seriously injured throughout Western Kentucky and offers FREE initial consultations. There is no payment required up front. Call (888) 709-9329 for help today.
Video Transcript
So what is a Statute of Limitations? A Statute of Limitations is a deadline you have to bring your case into court. It depends on the type of case you have: whether it's a car wreck case, a premises liability case, a product case, or a medical malpractice case, or any other type of case you may have.
The law says you only have a certain amount of time to bring that case, or your case is barred, even if you have a really good case. So it's important once you think you may have a case to contact Rhoads & Rhoads.
We can get the details about your case, talk about what you need to do, and give you advice on whether or not you have a certain amount of time to file that case, and if so, when that case would have to be filed.[/fusion_builder_column][/fusion_builder_row][/fusion_builder_container]