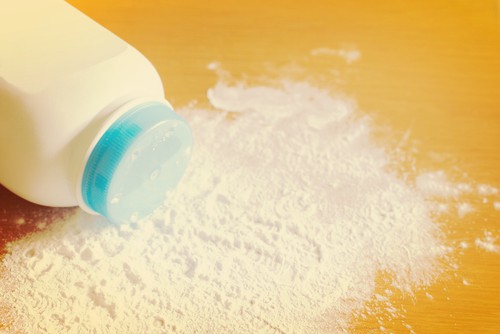 In 2013, Deanne Berg won her court case against consumer health care product giant Johnson & Johnson (J&J). A longtime user of J&J products with talcum powder, Berg was diagnosed with ovarian cancer in 2006. Despite finding J&J liable, the court did not award Berg with any damages. Three years later, the product liability cases against the multinational corporation are building in number and cost to Johnson & Johnson.
In 2016, family in Alabama claimed their mother's 40 years of using talc-based products made by J&J was the cause of the ovarian cancer that took her life. They were awarded $72 million. An ovarian cancer survivor who had similarly used J&J's talcum powder products was awarded $55 million this year as well. Attorneys across the country are pursuing suits against Johnson and Johnson on behalf of clients who developed ovarian cancer after using products promoted as safe despite evidence to the contrary.
Johnson & Johnson Knew the Risks But Promoted Products Anyway
Possible dangers of talc have been known for over 50 years. Talc, the primary ingredient in talcum powder, contains asbestos in its unprocessed state and is carcinogenic. For this reason, cosmetics and other talcum-powder-based products have been free of asbestos since the 1970s; however, there have been more than 20 studies showing a link between the use of talcum powder and ovarian cancer.
An analysis of multiple studies found a 33% increase in the risk of ovarian cancer for regular users of talcum powder, and the World Health Organization considers talc to be "possibly carcinogenic." Despite this evidence and a dozen other research studies, Johnson & Johnson continued to claim their products safe and failed to warn their customers of the possible dangers. In fact, J&J promoted their products as feminine hygiene solutions, with marketing especially targeting African American women and women who were overweight. Their offensive marketing campaigns exploited a racist and body-shaming history that has told some women they are more in need of "a sprinkle a day [fusion_builder_container hundred_percent="yes" overflow="visible"][fusion_builder_row][fusion_builder_column type="1_1″ background_position="left top" background_color="" border_size="" border_color="" border_style="solid" spacing="yes" background_image="" background_repeat="no-repeat" padding="" margin_top="0px" margin_bottom="0px" class="" id="" animation_type="" animation_speed="0.3″ animation_direction="left" hide_on_mobile="no" center_content="no" min_height="none"][to} keep odor away."
Who Is Most At Risk?
Talc-based powders have been found to cause mesothelioma—this is why there are inhalation warnings on baby powder and other similar products. The women who are most likely to have talc-related ovarian cancer are women who regularly used talcum powder products in their genital area, either directly on their bodies or sprinkled onto underwear or other feminine hygiene products. Some of the victims have used these products daily for dozens of years, while others may have used J&J products for shorter duration and with less regularity. The risk does appear to increase significantly with long-term regular use of products containing talcum powder.
Women who have suffered from ovarian cancer, those who are still fighting this tragic disease, and families who have lost a loved one to ovarian cancer have a potential case against Johnson & Johnson if the cancer was pre-dated by use of products with a talc-based ingredient. The product liability attorneys at Rhoads & Rhoads are currently interviewing women and families who believe they have suffered as a result of J&J's dangerous products. Please call us today at 1-888-709-9329 for a free consultation on your potential case.
[/fusion_builder_column][/fusion_builder_row][/fusion_builder_container]