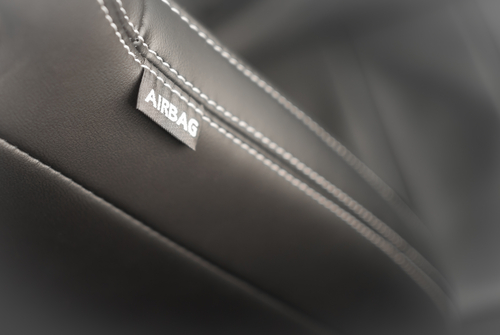 Brake and Air Bag Issues Prompt Volkswagen Recalls
Volkswagen has initiated the recall process for several brand models because of known defects in braking systems and air bag deployments. Specifically, brake caliper pistons in several 2018 Volkswagen vehicles may have insufficient coating, potentially reducing the brake performance and increase the risk of a crash. Some 2003 models' frontal air bags may be faulty and cause the inflator to explode upon deployment launching metal fragments that could strike the driver or other occupants. Both defects if not repaired could cause a deadly accident and serious injury or death.
One recall, expected to begin in early August, involves approximately 2,564 vehicles including the 2003 Volkswagen Passat sedan, Jetta, Jetta wagon, Golf, EuroVan, EuroVan Camper Van and EuroVan Chassis. Volkswagen will notify owners, and dealers will replace the driver's frontal air bag inflator, free of charge. Owners may contact Volkswagen customer service at 1-800-893-5298. Volkswagen's number for this recall is 69X3.
2018 Volkswagen models of the Atlas, Passat, Beetle, Beetle Convertible, Golf, Golf SportWagen and GTI (Golf Family) and Audi Q5 and SQ5 have also been recalled because of faults in braking systems. Volkswagen and Audi will notify their owners and provide more information. Dealers will be expected to inspect the brake system and as necessary, repair. Owners may contact Volkswagen customer service at 1-800-893-5298 and Audi customer service at 1-800-253-2834. Volkswagen's numbers for this recall are 47N8, 47N9, and 47N6.
Owners are advised not to drive these vehicles until the brake and air bag systems have been checked. Despite reports of recalls, many defects go unnoticed and unfixed, leaving this an opportunity to remind drivers to be better informed and check for updates related to their own vehicle-related recalls.
Kentucky Drivers Are Not Good at Addressing Recall Issues
Approximately 25 percent of the vehicles owned in Kentucky have unrepaired recalls. This ranks Kentucky as the eighth-highest open recall rate in the nation. This shouldn't be. Drivers can easily conduct a two-minute search which generates a free report for open recalls on their specific car using their Vehicle Identification Number (VIN) by visiting www.CheckToProtect.org. If a recall is identified for the vehicle, drivers can almost always call their local dealer to schedule a free repair.
You should be able to trust that the vehicle you purchase is safe. Unfortunately, children and adults are injured in vehicles with recalled parts each day. When an individual is injured while using a consumer product, he or she may make a claim for damages through a product liability lawsuit. Product liability cases can result from almost any type of defective product, with some of the most common being automobile seat belts, tires, air bags, headlights, or other car parts.
Owensboro and Madisonville Lawyers — No Recovery, No Fee
If you or a loved one have been injured in an auto accident or injured as the result of a faulty vehicle or related product, don't hesitate to call us. All you need to bring with you are the accident facts and your trust — we are here for you and can take care of the rest. Call us at 888-709-9329 or contact us by e-mail to schedule an appointment with one of our Madisonville or Owensboro personal injury attorneys.