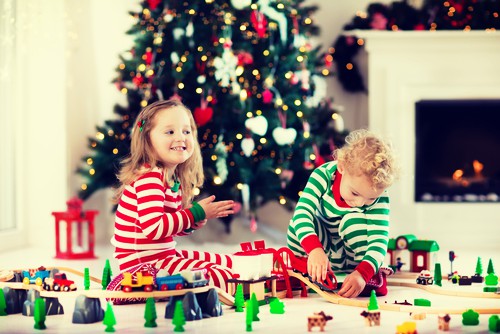 WATCH (World Against Toys Causing Harm, Inc.) has been releasing their list of dangerous toys for over 40 years. The Boston-based watchdog group has long been concerned about the risk of serious injury to and even death of children as a result of poorly designed or manufactured toys. This concern peaks around the holidays, as adults around the world choose, shop, and wrap up millions of toys for the children in their lives.
Though WATCH releases a list of "Worst Toys," this list is not (and could not be) exhaustive. Unfortunately, dangerous toys can impact child safety in many, many ways, presenting choking hazards, suffocation risks, parts prone to causing head or traumatic brain injury, projectiles that can result in severe eye injury, and even toxic paints or other materials that if inhaled, ingested, or handled can cause neurological problems in the short and long term. WATCH encourages parents, friends, and family members to approach all toy purchases cautiously, with risks in mind, and make good, safe decisions for the intended recipient.
Consumers are urged not to rely upon safety warnings and labels to determine the safety of an item. Often, these labels are inaccurate or inadequate. The failure to warn parents of a risk can be intentional, to hide risk and maximize profit, or it can arise out of ignorance about a risk. This ignorance does not absolve a company of its responsibility to warn parents, and they can still be held liable for injuries to a child.
Top Ten Worst Toys of The Year
The "Worst Toys" of 2016 are:
Peppa Pig's Muddy Puddles Family by Jazwares, LLC. $11.99. Serious choking hazard with inconsistent warnings on packaging.
Kids Time Baby Children's Elephant Pillow by Kids Time US and Appease Toys, $19.99. Infant suffocation hazard. Advertising shows infants with product, and there are no warnings on the product itself.
Slimeball Slinger by Diggin Active Inc. $24.99. Projectile toy with potential for severe eye injury.
Banzai Bump N' Bounce Body Bumpers by ToyQuest, $14.88. Creates hazard by possible impact injuries, either from bumping into one another or by falling onto objects after being bumped.
Nerf Rival Apollo XV-700 Blaster by Hasbro, $34.48. Projectile toy that can cause eye injuries. Box depicts children with masks protecting eyes, but mask is not included.
The Good Dinosaur Galloping Butch by Tomy, $26.00. Puncture injury risk caused by the toy's rigid, pointed tail which is likely to be held near a child's face when the child is activating the toy.
Peppy Pups by TPF Toys, $19.99. Strangulation risk due to 31-inch pull cord and young target age.
Flying Heroes Superman Launcher by I-Star Entertainment, LLC. $16.99. Serious eye and facial injury risk due to rigid toy that can be launched at some speed. Warnings say to release away from face but toys marketed to kids as young as 4.
Baby Magic Feed and Play Baby by New Adventures LLC, $19.99. Interactive spoon is less than 3 inches long and creates an ingestion risk for small children.
Warcraft Doomhammer, by Jakks Pacific Inc., $9.99. Doomhammer is made of heavy, rigid plastic and could cause severe blunt impact injuries.
If a child in your life has been injured by an unsafe toy, the product liability attorneys at Rhoads & Rhoads would like to discuss your potential claim. In the case of serious injuries, a successful personal injury claim can help provide your family financial support to ensure your loved one gets the quality care he or she deserves. Call us today for a completely FREE consultation: 888-709-9329.