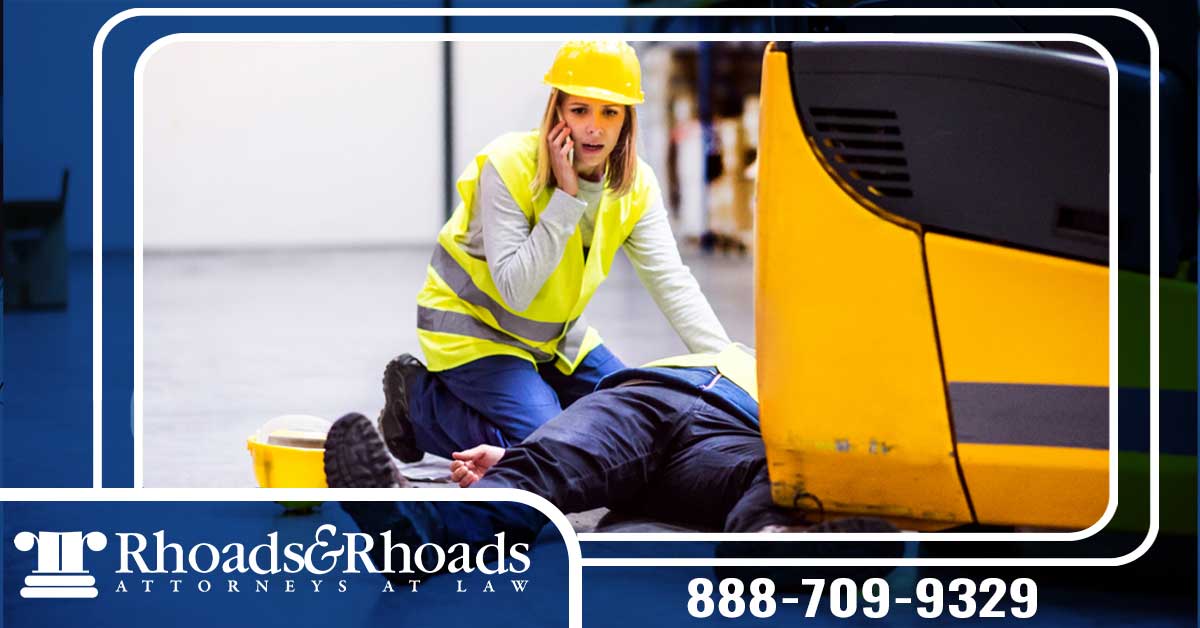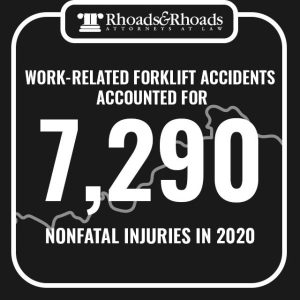 According to the National Institute for Standards and Technology, there are about 1 million forklifts operating in the U.S. with over 2 million forklift operators who are trained and certified to use them. With those high numbers, forklift accidents are bound to happen. The National Safety Council's latest figures say work-related forklift accidents accounted for 7,290 nonfatal injuries in 2020 and 70 deaths in 2021.
If you or a loved one operates a forklift, it's essential to know your rights in the Commonwealth when it comes to being injured on the job.
Types of Forklift Accidents
Forklifts are small but mighty industrial machines designed to make moving, carrying and lowering cargo easier and more efficient. However, the features that make these small machines fast and efficient are also among the reasons that injuries are such a frequent occurrence.
Some of the most common ways you can be injured on or by a forklift include:
Rollovers: Whether on a sit down or a stand up forklift, rollovers are the most common reason for forklift-related injuries. Some reasons for a forklift rollover include turning too quickly, carrying a load bigger than the forklift is made for, unbalanced loads, driving with the load elevated or driving on uneven surfaces.
Pedestrian Impacts: Forklifts often operate in close conditions with people on foot working nearby. That's why a pedestrian vs. forklift accident is common. Reasons for these accidents often involve distracted or careless operation of the forklift or all parties not following appropriate safety precautions.
Falling Loads: Operators aren't always carrying or moving loads that fit neatly on a pallet. A lot of loads can fall if they aren't properly secured and can injure operators. Accidents can occur if the operator is moving, lifting or tilting the mast too quickly, if the load is damaged or off-center or if the forks on the lift are bent.
Load-Blocked Sight: It stands to reason that if the forklift is carrying an extremely tall load, the sight of the operator will be blocked. It's vital for operators to always have a clear line of sight  on all sides to avoid hitting pedestrians, other equipment or anything else. Driving forward with tall loads or with elevated forks is often the cause of a forklift accident.
Mechanical Issues: Just like any other piece of machinery, a forklift needs to be regularly checked and maintained to ensure it's meeting or exceeding all standards for safety. If forklifts are not properly maintained, they can break down or cause other safety concerns including worn brakes, fluid leads or worn or damaged tires.
Safety Standards for Forklifts
The operation of forklifts in the workplace is strongly regulated by state and federal agencies. No one under the age of 18 can operate a forklift and operators over the age of 18 must go through standardized training and certification to operate one. 
Additionally, the Occupational Safety and Health Administration (OSHA) requires that certified operators be trained and renewed every three years as soon as an operator is found operating in an unsafe manner, is involved in an accident or near accident or their evaluation proves them incompetent. 
Any operator or organization not strictly following state and federal regulations open themselves up to trouble in the event of an accident. 
What Should You Do If You've Been in a Forklift Accident?
The first and best thing you can do after receiving the necessary medical care for your accident is contact an attorney with experience and knowledge of work-related forklift accidents. Our attorneys at Rhoads & Rhoads are the right people to help you navigate the often complicated situation of a work-related accident.
A forklift accident can be complex. For example, there may be several individuals or entities who bear some responsibility for the accident, including the operator, the employer, the owner of the machinery, or even the machine's manufacturer. You'll need someone on your side who has the experience and knowledge to thoroughly investigate your accident to hold accountable those at fault. 
Whether you're pursuing a worker's comp claim, a personal injury claim or a disability claim as a result of your accident, our attorneys are ready to begin working for you today to make sure your financial needs and worries don't supersede your need for healing and recovery. 
Contact one of our attorneys today to discuss your accident and the next steps we will make as a team. Call us at 888-709-9329 to schedule an appointment with one of our Madisonville or Owensboro personal injury lawyers.