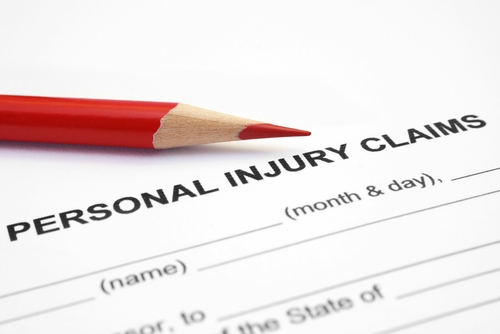 If You Own a Motor Vehicle in Kentucky, You Are Required to Have Insurance
As we are witness to the continued rise in car accidents resulting in serous personal injuries, Kentucky's "No Fault" or Personal Injury Protection (PIP) Insurance Law is important for anyone who owns or drives an automobile in the state of Kentucky to understand. "No Fault" coverage says that no matter who is at fault for a motor vehicle accident (if they have car insurance) can obtain benefits and money through an automobile policy. PIP coverage was enacted in 1975 as part of Kentucky's Motor Vehicle Reparations Act (MVRA) and applies to all motor vehicles (except motorcycles). Car accident victims with minor injuries, in addition to those who face life-long disabilities, can benefit financially from PIP coverage when medical bills are returned to an auto insurance policy team, not under the injured person's regular health insurance or Medicare plan. These benefits will cover up to $10,000 in basic coverage and be provided by the driver's car insurance company to:
pay medical, rehabilitation and treatment costs
cover lost wages
support replacement service loss or survivor's loss
other expenses as result of an accident
"No Fault" insurance does not pay to repair damages to vehicles involved in accidents but choosing an insurance policy that is full coverage and includes property damage, collision and comprehensive coverage as well as no-fault insurance will help.
Unless purchased for the motorcycle, neither the motorcycle's operator nor passenger are entitled to collect PIP benefits. If the motorcycle owner elects not to purchase basic PIP coverage, they are considered to have accepted the limitations on their rights unless a "No Fault" rejection form is filed.
"Help! I was told PIP Coverage Won't Apply to My Case?"
On occasion, something may come up when PIP coverage doesn't apply or won't be accepted. Here is a list of exceptions to help identify when the "No Fault" law will not apply.
Work-related accidents – workers' comp coverage is primary, and PIP is secondary
The person who was injured has formally rejected PIP coverage.
The owner of the vehicle did not have insurance on the vehicle.
Motorcycle accidents – PIP is available but only when purchased
The Commonwealth says that the nearly three million drivers have accepted PIP coverage with their auto insurance policies (unless they have formally rejected it with the Kentucky Department of Insurance). When coverage is difficult to gain, it's important for a person to take their case to a free consultation with one of our experienced attorneys to discuss questions and concerns.
Contact a Kentucky Auto Accident Attorney
Rhoads & Rhoads is Kentucky's leading and experienced personal injury firm with offices in Owensboro and Madisonville, representing car accident victims throughout Western Kentucky. We offer free initial consultations, and all cases are taken on a contingency fee basis. We get paid only if we win or settle your case, so there is NO RISK involved.
Call us at 888-709-9329 or contact us by e-mail to schedule an appointment with one of our Madisonville or Owensboro personal injury attorneys.