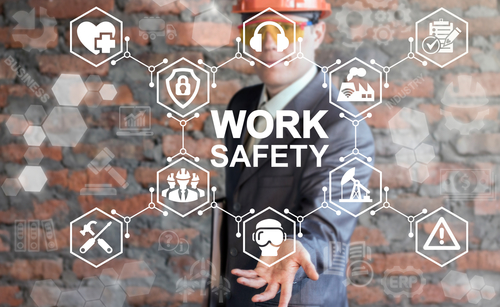 Workplace Fatalities Dropped in 2017
According to the Bureau of Labor Statistics' National Census of Fatal Occupational Injuries (CFOI) report released on December 18, 2018, there were 43 fewer workplace fatalities in 2017 than the previous year. A rate that also decreased from 3.6 percent in 2016 to 3.5 percent in 2017 nationwide. In Kentucky, the rate started its downward trend in 2016 when it went from 3.7 to 3.4, a decrease from 92 workplace fatalities in 2016 to 70 occupational injuries/illnesses and fatal injuries profiles logged in 2017. The national report showcases the decline in overall fatalities but also in crane-related workplace fatalities. Fatal occupational injuries in the private manufacturing industry and wholesale trade industries reached their lowest points since the CFOI started in 1992.
The nation's opioid addiction crisis overshadowed the CFOI report findings for the number of unintentional overdoses due to the nonmedical use of drugs or alcohol while at work. Fatal overdoses on the job tragically bumped from 217 in 2016 to 272 in 2017. An increase of 25 percent for the fifth consecutive year.
But the highest fatal injury rate in 2017 was seen among workers aged 65 years and over and was especially high among older farmers, ranchers, and agricultural managers.
When a loved one dies or is terminally injured in a workplace accident, family members may be eligible for compensation. After an event like this, it is important to consult an attorney right away, as there is a strict statute of limitations for these special cases.
Employers Must Alert Workers of Hazards and Educate on Safe Work Practices
Eliminating injury and fatal on-the-job incidences should be the goal of all employers yet work-related fatalities and serious injuries still happen. While some are true, tragic accidents, many could have been prevented. When reviewing the types of injuries occurring at work, these common claims can hold a viable workers' compensation case for bluegrass employees:
Physical injuries often involve industrial accidents, slip-and-falls, equipment failure, or defective machinery and include general injuries like broken bones but also more serious events that cause amputations and traumatic brain injuries.
Occupational diseases contracted due to products, processes, and chemicals, in the workplace are common workers' comp cases. Often these cases involve diseases such as lung cancer, coal workers' black lung disease (CWP) or other kinds of long-term diseases that develop over time from an employee being exposed to toxins at work.
Repeated stressors injuries and illnesses (such as a lower back injury) or exposure to excessive noise (hearing loss) can also be claimed.
Injuries and illnesses that occur from the natural aging process or other health conditions unrelated to employment are specifically excluded from Kentucky's workers' comp coverage.
Owensboro and Madisonville Workplace Injury and Wrongful Death Lawyers — No Recovery, No Fee
With offices in Owensboro and Madisonville, Rhoads & Rhoads represents work-related accident victims and their families throughout Western Kentucky. We offer free initial consultations, and all cases are taken on a contingency fee basis, so there is no payment required up front. We get paid only if we win or settle your case, so there is NO RISK involved.
Call us at 888-709-9329 or contact us by e-mail to schedule an appointment with one of our Madisonville or Owensboro personal injury attorneys.
Source: U.S. Bureau of Labor Statistics, Census of Fatal Occupational Injuries Summary, 2017