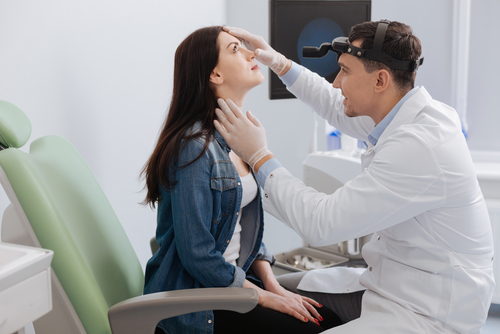 6 Medical Care Mistakes That Will Hurt Your Car Accident Case
If you've been seriously hurt in any type of motor vehicle accident, you will need the support of the appropriate medical team to help you gain a successful recovery from the injuries sustained. You may also need the help of a car accident attorney to review your medical care and ensure your related expenses for damages sustained are being paid by the responsible party. Unfortunately, many accident victims make several medical care related mistakes right from the start.
It remains important to avoid these six common medical care mistakes at all costs. By doing so, you are ensuring to receive the proper medical treatment and documentation for your injury. By having a medically supported image, we can then help secure the truth behind your claim.
Assuming some injuries, such as whiplash, are normal. Most car accident victims will know if serious bodily harm has struck them, but some injuries can be masked by adrenaline or just not show up until days later. Whiplash is one of those easily dismissive injuries. Whiplash occurs when the neck and head are suddenly forced backward and then forward, putting the cervical spine through too fast motions and extreme, quick stresses. More serious whiplash can cause changes to occur throughout the structures in and surrounding the cervical spine which eventually become the source of chronic or debilitating pain. These types of injuries most often require extended therapy or even invasive surgeries that take months of rehabilitation and recovery time. If you don't take your injury seriously, no one else will.
Being fearful of medical care costs so you tell medical staff at the scene of an accident, "I am OK!" when you really are not. When you indicate you are feeling OK after an accident even though you have been injured and are in pain, police and EMS will document your response in an official record, creating a permanent notation of your seemingly OK condition.
Not getting a medical evaluation. Although injuries may surface days to weeks after an accident, getting medical help upon even the smallest sign of your first injury symptom will help show the insurance company exactly how serious or not your injuries are.
Not sharing your medical or injury history with your treating physician. Never hide information about your injury, previous injury or pre-existing conditions, medication you take, or the symptoms you feel because it may cause complications finding a successful treatment or make an injury worse.
Missing doctor's appointments or failing to finish your treatment. If you don't make it to all of your scheduled doctor's appointments, the insurance company will probably allege that your injuries are not sustainable or existing and that your claim should be dismissed, denied or settled at a lower cost.
Having a friendly discussion with an insurer before seeing a doctor. Sometimes, insurers may try to connect with you to discuss the case and damages in more detail, or to learn if any medical diagnosis has been made, or if you feel you have been injured. Insurance companies are big and powerful, with a team of lawyers behind them dedicated to fighting to get their money back from the liability they have covered. This involvement can drive factors leading towards insurance "subrogation." Subrogation happens when one person or party (also known as the collateral source) is standing in the place of another. This could mean an insurance company is filling in as the voice for the accident victim they provide coverage for. It can cause issues for the injured in figuring out who will pay for all or some of the injury damages. At this time, it is a good idea to begin consultations with an experienced car accident attorney to help move claims forward and make sure that the insurance company will not be entitled to the greater rights than those possessed by the injured, innocent person who is rightful to receive benefits.
In addition, don't wait for the at-fault driver's insurance coverage to pay your medical bills. The issue is that these companies often wait until any treatments or therapies are complete before deciding to send any payment through. Medical bills that go unpaid often end up with a collection agency and could result in additional legal issues and extra financial woes for you. This is all more reason to get in for a visit with a personal injury attorney as soon as you can. Most of the time, once a car accident victim files a claim, they may not have to worry about this happening. Their insurance coverage (perhaps auto or health depending on needs) will jump right in and cover these costs.
Understanding Kentucky's "No Fault" Coverage
Nearly three million Kentucky drivers have accepted Personal Injury (PIP) Coverage or "No Fault" insurance with their auto insurance policies. When they do, money will be provided by the driver's car insurance company to pay medical bills, lost wages, and other applicable expenses related such as replacement service loss or survivor's loss. These reparation benefits will cover up to $10,000 in basic coverage for each person in the car at the time of the accident. It is possible some drivers may formally reject PIP coverage, but they will likely have to deal with the subrogation issue discussed earlier. It's not advisable to opt out of receiving PIP benefits. This denial choice will only hurt recovery by adding more costly expenses.
After a Car Accident, Seek Medical Help and Contact a Kentucky Car Insurance Attorney
Rhoads & Rhoads is Kentucky's leading and experienced personal injury firm with offices in Owensboro and Madisonville, representing car accident victims throughout Western Kentucky. We offer free initial consultations, and all cases are taken on a contingency fee basis. We get paid only if we win or settle your case, so there is NO RISK involved.
Call us at 888-709-9329 or contact us by e-mail to schedule an appointment with one of our Madisonville or Owensboro personal injury attorneys.