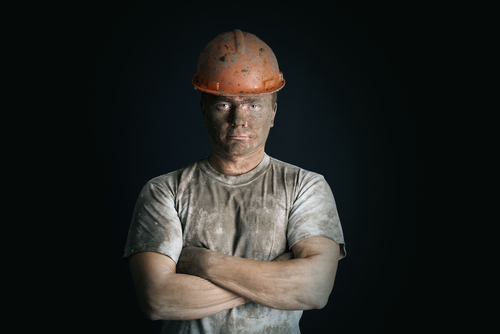 Investigators & Employers Knew of Coal Miners Risk of Black Lung Disease
The multiyear investigation led by NPR and the PBS program Frontline is continuing to release more information about the rise in Coal Workers' Pneumoconiosis (CWP), an epidemic commonly referred to as black lung disease. The groups continued their reporting on December 18, 2018 stating that for decades, government regulators and even some employers, had strong evidence of excessive and toxic mine dust exposures and did little-to-nothing about it. Black lung is a highly complicated fatal disease that at the end stages leaves lungs crusty and useless. It is believed to have been responsible for the deaths of about 78,000+ coal miners since the late 1960s. The number of cases continues to rise as black lung disease has made a comeback and epidemiologists have identified the largest cluster of advanced black lung disease ever reported in central Appalachia from 2013 to 2017. It's known the disease was likely caused from the exposure to not only coal dust but also silica dust created from cutting through rock in some of the regions where thinner seams of sandstone were left after larger seams had been cleaned out of coal. Silica dust can be up to 20 times more toxic than the dust created from coal.
Workers Who Suffer from Black Lung Disease are Eligible for Benefits
Illnesses that develop during employment such as black lung are covered by workers' compensation because this occupational tragedy develops over time from an employee being exposed to toxins at work. Workers who suffer from black lung disease are eligible for both federal and state compensation but getting benefits through both avenues can take years and lawmakers say funds may not be available. Seeking legal support from an experienced coal mine worker legal team may help sick victims and their families recover financial losses related to this awful disease.
If Federal check-ins failed for so long to identify black lung risks by safety inspectors who are supposedly well-qualified and trained throughout the Commonwealth by the Division of Mine Safety (DMS), should workers trust inspectors to carry out and enforce other Kentucky coal mining laws and worker safety regulations? Inspections are meant to be proactive accident prevention measures used to identify hazards. Inspectors can be extra eyes and ears to report on the condition of equipment used and ensure safe working environments are established and enforced. And when inspectors refuse to act on unsafe conditions, employers are ultimately responsible for following specific procedures and standards, including the ongoing exposure to harmful toxics.
We plan to continue our following of the investigative report by NPR and the PBS program Frontline. Meanwhile, we want to hear what you think about this latest news?
Western Kentucky Lawyers – Working for Kentucky Coal Miners
Rhoads & Rhoads is no stranger to representing Kentucky coal workers who have been impacted by one of the toughest jobs out there. In fact, in 1974 Jerry Rhoads started the law firm in Madisonville with the majority of the practice focusing on representing the United Mine Workers' of America (UMWA) and its workers in injury and black lung claims throughout western Kentucky. While the firm now handles personal injury and workers' compensation cases of all types, our experienced attorneys and their staff continue to help Kentucky coal workers.
If you have become ill or lost a loved one due to a coal mining related injury or disease, we want to help you. Call us at 888-709-9329 or contact us by e-mail to schedule an appointment.