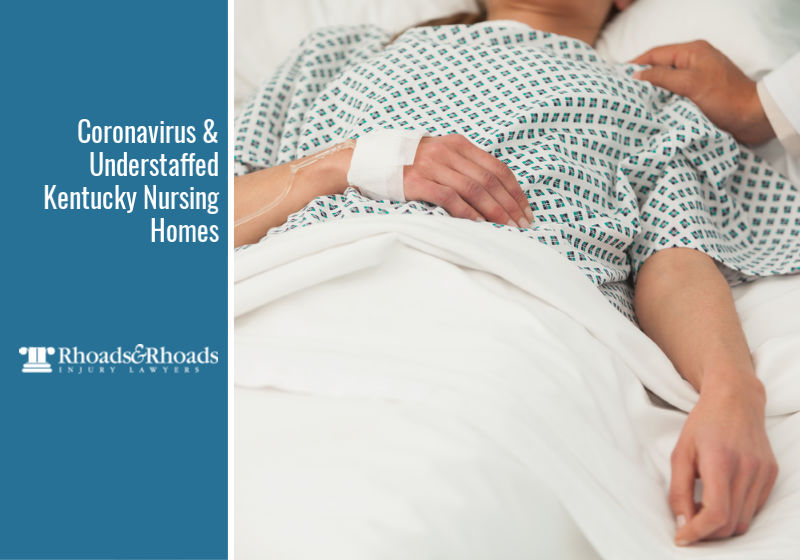 [fusion_builder_container hundred_percent="no" equal_height_columns="no" menu_anchor="" hide_on_mobile="small-visibility,medium-visibility,large-visibility" class="" id="" background_color="" background_image="" background_position="center center" background_repeat="no-repeat" fade="no" background_parallax="none" parallax_speed="0.3″ video_mp4="" video_webm="" video_ogv="" video_url="" video_aspect_ratio="16:9″ video_loop="yes" video_mute="yes" overlay_color="" video_preview_image="" border_size="" border_color="" border_style="solid" padding_top="" padding_bottom="" padding_left="" padding_right=""][fusion_builder_row][fusion_builder_column type="1_1″ layout="1_1″ background_position="left top" background_color="" border_size="" border_color="" border_style="solid" border_position="all" spacing="yes" background_image="" background_repeat="no-repeat" padding_top="" padding_right="" padding_bottom="" padding_left="" margin_top="0px" margin_bottom="0px" class="" id="" animation_type="" animation_speed="0.3″ animation_direction="left" hide_on_mobile="small-visibility,medium-visibility,large-visibility" center_content="no" last="no" min_height="" hover_type="none" link=""][fusion_text]
Key Points of This Article:
There are nearly 24,000 residents in nursing home facilities across the Bluegrass state, dependent on their daily care needs to be met by others.
Infection control has been a problem at nursing homes across Kentucky, making residents vulnerable to serious harm as coronavirus spreads.
As of Tuesday, March 10, eight people have tested positive for COVID-19 in Kentucky, and state health leaders are expecting more and preparing nursing homes by restricting visitors.
Kentucky long-term care facilities have long been struggling with infection disease prevention related to understaffing, ranking the state among the lowest in the nation for quality of care.
Nearly 100 people from a Washington state nursing home have been infected by coronavirus or coronavirus symptoms, including 19 people who have died related to virus complications. The outbreak at the five-star rated Life Care Center near Seattle proves that even facilities with good grades can become home to a potentially fatal infectious disease due to the risky population it impacts.
Long-term care facilities across the Bluegrass have some of the highest deficiency rates in the country, according to Centers for Medicare and Medicaid Services (CMS) inspection data. And even though these facilities are required to have an infection prevention and control program; Kaiser Health News tracked nearly 80% of Kentucky's nursing homes for fails in passing infection control standards, many related to staff with poor hand-washing routines.
3 Challenges Kentucky Nursing Homes Will Face Due to Coronavirus
A total of eight people have tested positive for the coronavirus in Kentucky as of Tuesday, March 10, 2020, according to local news sources. Five people in Harrison County, 2 in Fayette County, and an older adult man in Jefferson County were confirmed to be carrying the virus. Thankfully, none of these COVID-19 cases have been related to nursing homes or are patients isolated within one. But should an outbreak occur, many long-term care facilities are likely to face these three similar challenges.
Availability of Personal Protective Equipment: Healthcare personnel should follow Standard and Transmission-based Precautions when caring for patients with coronavirus. Patients with confirmed or possible infection should wear a facemask when being evaluated medically. Many Kentucky facilities are reportedly running low on protective gear like respiratory masks, due to a difficult flu season.
Not Enough Staff: Kentucky's nursing homes are chronically short-staffed, and many do not have qualified staff, trained in managing an outbreak. Alternative staffing plans should now be in place to ensure as many of the facility's staff are available as possible. Sick employees should be encouraged to stay at home but their low-income jobs will force them to continue working.
Infection Control: More than 75% of U.S. nursing homes have been cited for infection control errors, according to a March 9, 2020 report by USA TODAY.
For decades, it feels like Kentucky nursing homes have been battling with a lack of care resources, overworked employees, less than average CMS ratings, failures in infection control, employees with lousy hygiene who avoid hand-washing, and an ongoing list of quality of care issues. As concerns about coronavirus grow, it may become difficult for family members and friends to visit with loved ones who are residents in these facilities to ensure their health and well-being are not being neglected.
Gov. Beshear Says "No More Nursing Home Visitors"
After officials reviewed the nursing home outbreak situation in Washington, on Tuesday, March 10, Kentucky Gov. Andy Beshear's administration announced during a press conference that the state would be restricting visitors and access to seniors in long-care facilities, including nursing homes, run by the state. His strong message followed Sunday's press meeting where he and the Kentucky Department of Health advised nursing homes to only restrict visitors who 'may' carry the virus. Early research from the CDC shows that some people are at higher risk of getting very sick from this illness, including older adults and people who have serious chronic medical conditions like heart disease, diabetes, and lung disease – medical issues fitting the profile of most U.S. nursing home residents.
"Part of what we're announcing today is that we are restricting visitors to our long-term care facilities — and that includes the ones with the Cabinet for Health and Family Services," said Eric Freelander of the Cabinet for Health and Family Services. "Our immediate care facilities. Our nursing facilities. We are asking people not to visit. If it's an end-of-life situation, obviously that's different."
The Kentucky Office of Inspector General regulates nursing homes and is pushing a proactive response to aggressively preventing the virus using the CDC issued guidance for long-term care facilities to take extra precautions to prevent the spread of coronavirus. The CDC is requesting all nursing home facilities to post signage at all entrances instructing visitors not to visit if they have any symptoms of respiratory infection, including fever, cough, and shortness of breath. When concerned that a resident, visitor, or employee (even if not care staff) may be ill with coronavirus symptoms, the local and state health department should be contacted immediately for further guidance.
The Problems Related to an Understaffed Nursing Home
Nearly half of Kentucky's nursing homes are already rated as substandard by CMS. They have been found guilty of putting residents at risk each day through scathing reports of abuse and neglect related to understaffed shifts and overburdened workers. With coronavirus risks heightened for this population, once employees begin to show symptoms of sickness and are not able to come to work, that will only make it more challenging to provide quality care and reduce the number of nurses and nurse's aides on duty. Likewise, many of these workers make poverty-level wages and can't afford to miss a day at work. Sadly, they may feel forced to put others at risk to keep their paychecks coming.
Additional coronavirus resources for long-term care facilities and families:
Call the COVID-19 hotline at 800-722-5725.
Review Strategies to Prevent the Spread of COVID-19 in Long-Term Care Facilities (LTCF) provided by the CDC.
Guidance on implementing recommended infection prevention practices is available in CDC's free online course — The Nursing Home Infection Preventionist Training.
Western Kentucky Long-Term Care Abuse & Neglect Lawyers 
Understaffing is often at the root of most nursing home abuse and neglect cases. These events should be reported to Kentucky local ombudsmen right away, and if necessary, contact an attorney at Rhoads & Rhoads. If you are notified that a case of coronavirus has been reported at your loved one's home, be sure to contact your local health department immediately for consultation on the next steps to ensuring they will be cared for and understaffing is not an issue. No one should live in threat of harm or danger to themselves or others, especially when homes should be prepared with enough staff to curb an outbreak of this nature.
We offer free initial consultations, and all cases are taken on a contingency fee basis. This means there is no payment required upfront, and there is NO RISK involved. Call us at 888-709-9329 to schedule your consultation.
Also read: List of Kentucky Hospitals Graded A to F
[/fusion_text][/fusion_builder_column][/fusion_builder_row][/fusion_builder_container]