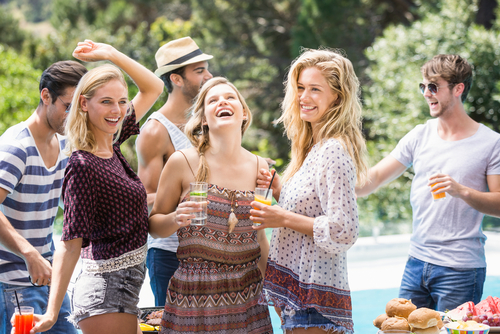 Summer Months Fuel Parties, Festivals, and Drunk Driving Accidents
As we carry on into the beautiful summer months the bluegrass state has to offer, we still have weeks ahead of us for camping, road trips, weekend vacations, motorcycle rides, backyard barbecues and plenty of seasonal festivals. The American Automobile Association projects a record 37.5 million motorists will hit the roads this summer season, an increase of 2.9 percent over last year, making an already popular time for drunk driving crashes even deadlier. Too often, the result of a drunk driving traffic death is tragic and can leave individuals and families with lifelong challenges due to the loss of a loved one, traumatic brain injury, spinal injuries, paralysis, or other permanent medical conditions.
Naturally, with so many more of us on the road traveling to and from fun summer activities and possibly engaging in drinking adult beverages, the team at Rhoads & Rhoads wants to encourage you to not drink and drive.
Prevent Roadway Tragedies From Happening
In Kentucky, 1.5 percent of registered drivers report operating a motor vehicle after drinking too much alcohol. The CDC reports from years 2003−2012, 2,041 people were killed in crashes involving a drunk driver in Kentucky and about one in three traffic deaths in the United States involve alcohol. Buoyed by alcohol, a drunk driver may feel invincible, and make rash, dangerous decisions to speed, ignore the rules of the road or traffic signals, become distracted or remain overly confident in their ability to drive despite their impaired state. Kentucky State Police have recently offered these steps to keep everyone safe and traveling happily this summer season:
Before the festivities begin, plan a way to safely get home at the end of the night.
Before drinking, designate a sober driver and leave your car keys at home.
If you're impaired, use a taxi or ask the bartender to call a ride-share service for you, call a sober friend or family member, or use public transportation to get home safely.
If you are using a designated driver, remember that NO amount of alcohol is safe for the person who is going to be getting behind the wheel. If your DD has been drinking, don't take the risk—call a cab.
If you see a drunken driver, contact law enforcement by dialing 911. You may dial the KSP toll-free line directly at 1-800-222-5555.
And remember, if you know people who are about to drive or ride while impaired, take their keys and help them make other arrangements to get them safely to where they are going.
We're There For You
If tragedy strikes this summer or any other time, and you or your family are involved in a drunk driving accident, please call the car accident attorneys at Rhoads & Rhoads. We have served many clients in their times of need and understand your need to focus on grieving, healing, or both. Our job is to seek justice for the wrongs that were done to you and to ensure your family is not burdened by the financial realities of medical care, long-term and short-term. We can start the conversation today in a FREE initial consultation. Give us a call today at 888-709-9329—we know we can help you.