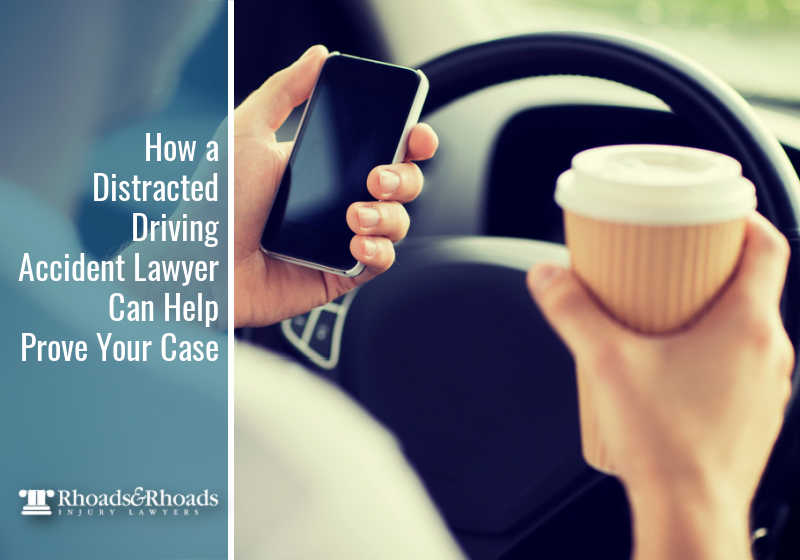 Key Points of this Article
Distracted driving is a leading cause of car accidents in Kentucky and the United States, accounting for a significant percentage of both fatal and non-fatal crashes.
If you or a loved one have been involved in a distracted driving accident, seeking the help of a skilled lawyer can be essential in proving fault and securing the compensation you deserve.
A distracted driving accident lawyer can help by investigating the accident thoroughly, proving that the driver was distracted, demonstrating the driver's negligence, and negotiating a fair settlement with the other driver's insurance company.
Distracted driving is a dangerous and all-too-common occurrence on our roads today. With the rise of smartphones and other technology, drivers are more easily distracted than ever, leading to increased car accidents and injuries.
In fact, distracted driving has become a leading cause of car accidents in Kentucky and across the United States. According to the National Highway Traffic Safety Administration (NHTSA), in 2019, distracted driving was a factor in 8.7% of fatal crashes and 7.2% of all crashes in the U.S. Furthermore, a study conducted by the Kentucky Transportation Center found that distracted driving accounted for 19% of all crashes in Kentucky from 2016 to 2018. You can read more shocking distracted driving statistics and how you can best limit cell phone distractions in a past blog, What Will It Take To End Distracted Driving Crashes in Kentucky.
If you or a loved one have been involved in a distracted driving accident, it's essential to seek the help of a skilled personal injury lawyer who can help prove your case. A car accident lawyer can be instrumental in helping you build a strong case and prove that the other driver was at fault. This blog will explore ways in which a car accident lawyer can help.
What is the Definition of Distracted Driving?
A common question when preparing for your driver's test is, "Which of the following is not considered distracted driving?" No matter the options, the answer is clear. Distracted driving is any activity that takes a driver's attention away from the primary task of safely operating a vehicle.
This can include anything that diverts a driver's eyes, hands, or mind from the road, such as:
Using a mobile phone
Eating
Drinking
Grooming
Chatting with passengers
Adjusting the radio
Rubbernecking
Daydreaming
Understanding what distracted driving is can help educate drivers on how to prevent distracted driving.
Investigate the Accident Thoroughly
One of the first things a Kentucky car accident lawyer will do in a distracted driving case is thoroughly investigate the accident. This process may involve talking to witnesses, examining the scene of the accident, and carefully reviewing any available video footage or police reports. Your lawyer can better understand what happened and how the accident occurred by gathering as much evidence as possible.
Prove That the Driver was Distracted
Proving that the other driver was distracted is key to winning your case and receiving the settlement that you deserve. A lawyer focusing on automobile accidents will know how to work towards uncovering evidence showing the driver was not paying attention to the road. Every accident requires a custom approach, but the steps to prove this typically look like leveraging cell phone records or social media posts that show the driver was using their phone at the time of the accident. It could also involve reviewing dashcam footage or examining the vehicle's onboard computer system to see if any apps or other distractions were being used at the time of a collision.
Demonstrate the Driver's Negligence
Even if it's clear that the other driver was distracted, it's still necessary to prove that their actions were negligent and caused the accident. A distracted driving accident lawyer will work to show that the driver was acting recklessly or in a manner that a reasonable person would not have. It is the responsibility of the car accident attorney to find this proof, such as that the driver was texting, scrolling through social media, or engaging in other activities that took their attention away from the road.
Negotiate a Fair Settlement – A Distracted Driving Accident Lawyer Can Help
In many cases, a distracted driving accident case can be settled out of court. However, negotiating a fair settlement requires skill and experience. A car accident lawyer can help you determine what a fair settlement would be based on the severity of your injuries, the extent of property damage, and other factors. They can then work with the other driver's insurance company to negotiate a settlement that covers your losses and expenses.
A distracted driving accident can be devastating, leading to serious injuries, property damage, and even death. If you or a loved one has been involved in a car accident caused by distracted driving, don't hesitate to contact the experienced car accident attorneys at Rhoads & Rhoads. You can call us at 888-709-9329 to schedule an appointment with one of our Madisonville or Owensboro attorneys.
With over 40 years of experience handling car accident cases in Kentucky, our attorneys have the knowledge and resources to help you obtain the compensation you deserve. We are committed to holding distracted drivers accountable for their actions and working tirelessly to ensure our clients receive the best possible outcome. Contact us today for a free consultation and take the first step toward justice and closure.
We get paid only if we win or settle your case, and there is NO RISK involved.