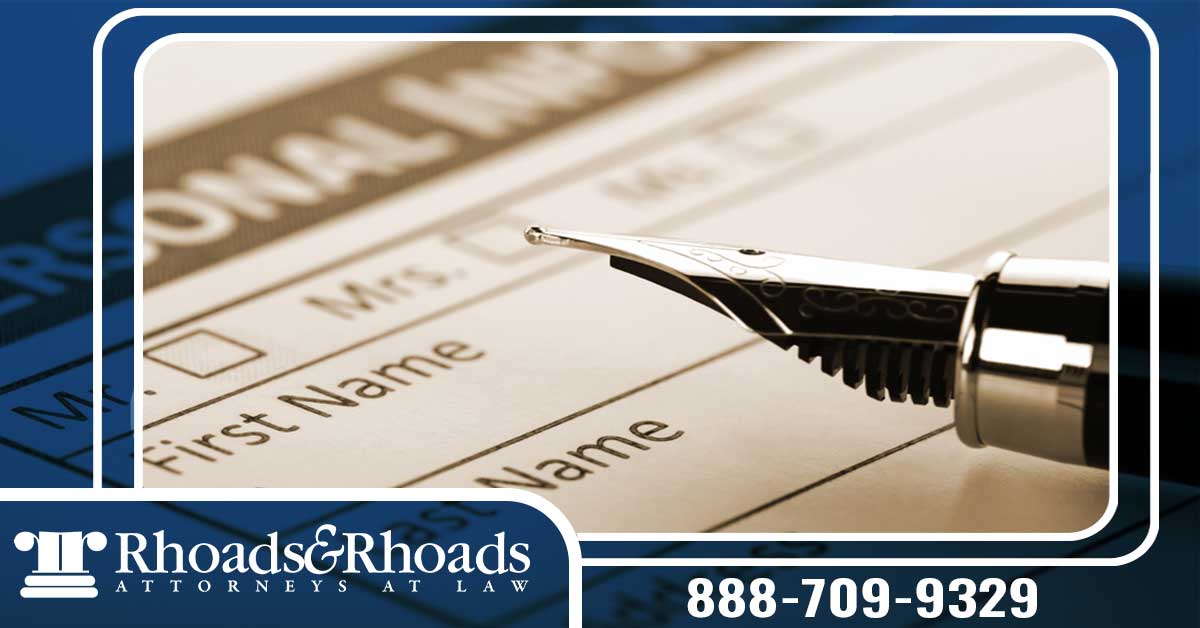 Key Points of This Article: 
If you've suffered from an accident, you can file a claim against the at-fault party 

You need to seek immediate medical attention after an accident

You must collect evidence supporting your claim

A personal injury attorney can help you secure compensation
If you've suffered a personal injury from a vehicular collision, slip and fall, or another accident, you must take critical steps to ensure you recover compensation. If another party caused you to suffer from injuries, you have the right to file a claim to recoup money for medical bills, lost wages, property damage, and other expenses. 
One critical note is that while you have the right to seek compensation without legal representation, hiring a personal injury or car accident lawyer to help you with your case will significantly increase your likelihood of recovering full restitution. 
Regardless of whether you choose to hire an attorney, you need to know about the personal injury claim process. In this blog, we'll unpack the personal injury case checklist, enabling you to move forward with your claim and recover the money you deserve for your injuries. 
Self-Evaluate the Severity of Your Injuries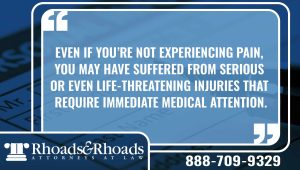 Did you just experience an accident? 
The most important thing you can do at this moment is evaluate the severity of your condition. Even if you're not experiencing pain, you may have suffered from serious or even life-threatening injuries that require immediate medical attention. 
Some signs that you may require emergency medical attention include:
Significant pain

Trouble breathing or shortness of breath

Severe bleeding

Blurry or double-vision

Broken bones

that pierced the skin

Serious burns

Numbness or loss of function in your limbs or extremities
If you notice any of these symptoms after an accident, you should go to the emergency room or contact 911 immediately. Further, you should contact emergency medical services if you're unsure about the seriousness of your affliction.
Collect Evidence at the Scene 
If you didn't sustain injuries that require emergency medical attention, you can collect evidence at the scene of the accident. This will help you build your case and increase your likelihood of recovering compensation from the at-fault party. 
Firstly, you need to write down the names, contact information, and insurance information of others involved in the accident. You should also speak to any eyewitnesses who saw the accident occur or its aftermath. Record their first-hand accounts of the event and write down their contact information. 
Other critical pieces of evidence you can collect at the scene include photographic and video evidence. You can take pictures and videos of the different elements that may have contributed to the accident as well as its results. For example, if you were involved in a car accident, you should take pictures and videos of the damaged vehicles, road conditions, and anything else that may have played a role in the collision. 
Another crucial note is that you need to contact the police if you were involved in a car crash even if no one sustained injuries. Wait for the police to arrive at the scene and answer their questions. You should also write down the officers' names and badge numbers. 
Additionally, you should request the address of their base of operations, as you should eventually obtain a copy of the police's accident report. This report can corroborate your claim because it records key details from the accident. 
Seek Medical Attention
After leaving the scene of the accident, you need to seek medical attention. This step in your personal injury case checklist is critical regardless of whether you have any injury symptoms because you may have suffered from delayed onset injuries. Failing to receive immediate medical attention can impact your ability to recoup money for medical bills and related expenses.
Let's say that you suffered from a concussion after a slip and fall. You may not notice symptoms until days or even weeks after the event. If you delay treatment, the responsible party's insurance company may argue that the incident in question didn't directly cause your injuries, meaning they're not liable for your medical expenses. For that reason, it's crucial to seek medical attention as soon as you can after suffering from an accident. 
Avoid Discussing Your Case
If you suffered from a car crash or another accident, you may receive a phone call from the at-fault party's insurance company. They may request that you make an official statement regarding the accident. 
It's essential to avoid discussing your case with the negligent party's insurance company without an attorney. You may accidentally say something that the insurance company can use against you, enabling them to devalue or reject your claim.
Further, you must avoid discussing your accident on social media. The at-fault party's insurance company can use anything you say online against you. For instance, you may post a picture of your car accident with a caption as seemingly trivial as "I'm fine." The negligent driver's insurance company could argue that you indicated on social media that you were not seriously injured in the accident. 
It's best to avoid discussing your accident online, and if you need to converse with the at-fault party's insurance company, consider communicating through a lawyer. 
Gathering Additional Evidence
To fully recoup compensation for your damages, you'll need to have ample evidence indicating that you suffered losses. Depending on your case, your losses may include:
Property damage:

You can use repair estimates, invoices, and photographs to prove that you incurred losses from property damage. 

Past and future medical expenses:

You can prove that you suffered from injuries in the accident from doctor's notes, medical bills, prescriptions, and other medical records. 

Lost wages:

If you were unable to work as a direct result of your accident, you can use pay stubs, employment records, and a letter from your employer to verify that you lost income. 

Loss of future earnings:

Expert medical testimony can help you prove that your injuries will impact your ability to work in the future. 

Pain and suffering:

Testimony from family and friends can help you establish how the accident and resulting injuries have caused you pain and suffering. Additionally, you can use a personal journal and testimony from a mental health professional to corroborate your condition. 
Submit a Demand Letter
Once you've gathered ample evidence, the next step on your personal injury case checklist is a demand letter. You can file a demand letter to the at-fault party's insurance company. The demand letter should establish the events that occurred, how their client is liable, and the damages you suffered as a direct result. 
From there, the insurance company will either accept your demands, counteroffer with a smaller amount, or reject your claim. If the insurance company poses a counteroffer, you'll engage in negotiations to reach a settlement. If you're unable to reach a settlement, you can file a lawsuit in an attempt to recover adequate and full compensation. 
Contact an Attorney to Help You with the Personal Injury Case Checklist
Once again, you're under no obligation to hire an attorney for the personal injury process, but an attorney can help you secure the money you deserve. An experienced lawyer is especially invaluable when it comes to presenting evidence and negotiating your claim on your behalf. Rather than having to deal with the negligent party's insurance company directly, you can rely on your attorney to represent you and recover compensation.  
For personal injury attorneys in Kentucky, contact Rhoads & Rhoads Attorneys at Law. You can schedule a free consultation today by calling 888-709-9329 or schedule your appointment online here.