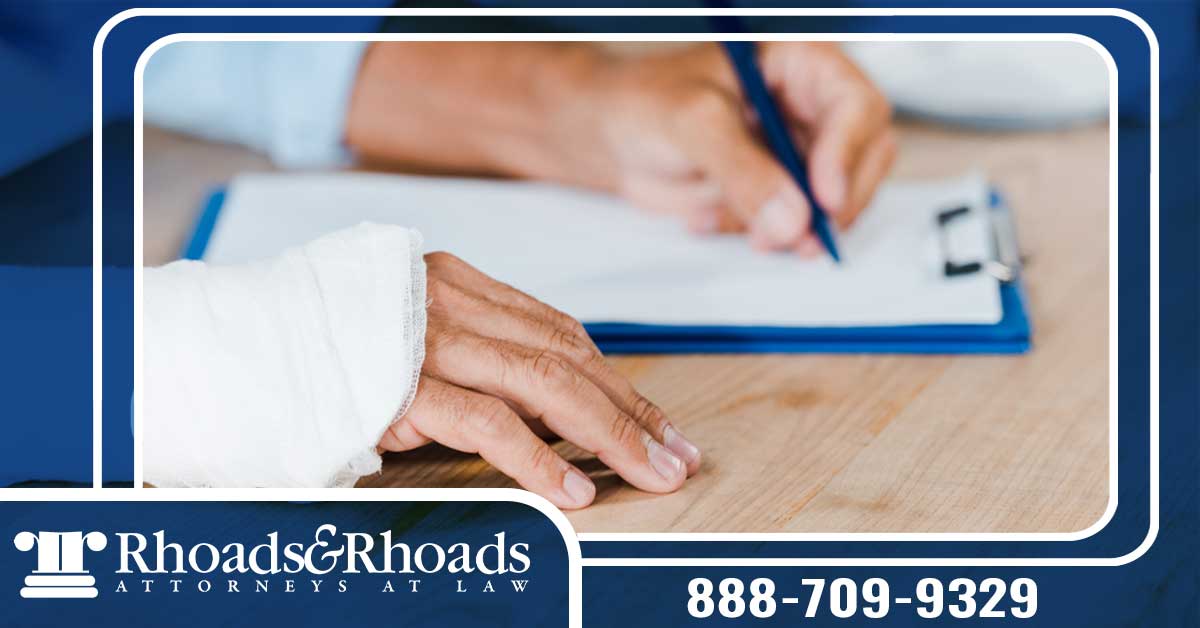 Key Points of This Article:
Personal injury claims allow injured parties to recover compensation for their harms and losses.

There are three different types of personal injury damages: Economic, Non-Economic, and Punitive.

A personal injury lawyer can help you build a strong case and ensure you are fully and fairly compensated for all of the damages you have suffered.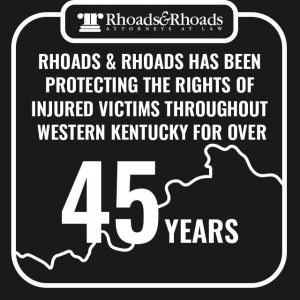 When you're injured in an accident caused by someone else's negligence, you have the right to be compensated for your injuries, such as through financial compensation for the cost of your medical bills. These are known as personal injury damages. 
If you were injured in Kentucky and need help filing a personal injury claim, we are here to help. The team at Rhoads & Rhoads has been protecting the rights of injured victims throughout Western Kentucky for over 45 years. Get in touch with us today to set up a free consultation with one of our personal injury experts. 
What Is a Personal Injury Claim?
Personal injury claims are civil cases that involve negligence or someone else being at fault causing your injury.  When someone is injured in an accident as a result of someone else's negligence, the law recognizes that the injured victim has a right to compensation that can help them cover their losses and expenses that resulted from their injuries. 
Who you file a personal injury claim against will depend on the state's fault laws. If it is an at-fault state, you would file against the person who was at fault for the accident, such as another driver that hit you, and their insurance company will be responsible for compensating you. .  If it is a no-fault state, you must first file a claim with your insurance for payment of initial medical bills and lost wages, you can then  pursue an action against the at-fault party when your medical costs or the severity of your injuries meet a certain threshold.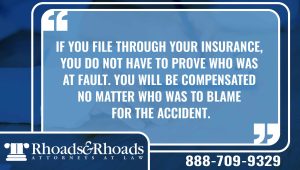 Kentucky is a "choice no-fault state," which means you can choose to opt out of no-fault insurance and buy conventional fault-based insurance. This means that if you opt out, you can still file against the at-fault party, but if you do not opt out, then you must first seek compensation through your insurance before pursuing the personal injury action against the at-fault party.
When you initially file through your insurance, you do not have to prove who was at fault. You will be compensated no matter who was to blame for the accident. If you opt out or if you have decided to file against the at-fault party, you will have to provide evidence to prove that the person was, in fact, at fault for what happened. 
Examples of Personal Injury Cases
While car accidents are the most common causes of personal injuries, many other kinds of personal injury cases allow you to file a claim to recover personal injury damages. These include:
Pedestrian accidents

Bicycle accidents

Slip and fall accidents 

Medical malpractice

Dog bites
Family members of loved ones who have been killed in a personal injury accident can also file wrongful death claims. These claims provide compensation for damages suffered as a result of the death of the loved one, such as funeral expenses, loss of income support, loss of companionship, and loss of child care. 
Compensation for Injuries: Types of Personal Injury Damages
When you file a personal injury claim, there are three different types of personal injury damages you can recover, depending on the individual circumstances involved in your case:
1. Economic Damages
Economic damages represent the monetary damages or financial losses that result from an accident and the injuries sustained. In other words, economic damages are the things that have a specific monetary value. This includes compensation for:
Medical bills and expenses, such as the cost of doctor's visits, treatments, therapy, rehab, and cost of medical supplies or devices, like crutches or a wheelchair

Property damage, such as car damage

Wages or income lost while you are recovering from your injuries, or impairment to earn money in the future.
2. Non-Economic Damages
Non-economic damages represent the things that you suffer from as a result of the accident that hold no monetary value. Not all losses are financial, but you still deserve to be compensated for your suffering. This can include compensation for:
Emotional distress

Reduced quality of life

Loss of enjoyment of life

Loss of consortium

Permanent impairment

Scarring and disfigurement
3. Punitive Damages
Punitive damages are awarded not for compensation for losses or suffering, but as a way to punish the at-fault party for their wrongdoing. However, these damages are only awarded if the person who was at fault had malicious intent or displayed egregious misconduct. 
Though you, as the victim, do benefit from punitive damages, they serve the purpose of punishment and are meant to disincentivize people from behaving in a dangerous and reckless manner. 
Kentucky Personal Injury Lawyers – Rhoads & Rhoads
At Rhoads & Rhoads, our personal injury accident attorneys fight hard for our clients to ensure their rights are protected. We are here to help you understand what types of personal injury damages you can be compensated for and to help you navigate your claim to ensure the best possible outcome. 
Though you may be entitled to personal injury damages, it is not uncommon for insurance companies to try to offer reduced settlements that do not fairly compensate injured victims for all that they have suffered. We can handle negotiations with the insurance company and help you build a strong case to ensure you are fully and fairly compensated. 
Call us at 888-709-9329 to schedule an appointment with one of our Madisonville or Owensboro personal injury attorneys. We offer free initial consultations, and all cases are taken on a contingency fee basis, so no initial payment is required. We get paid only if we win or settle your case, and there is NO RISK involved.