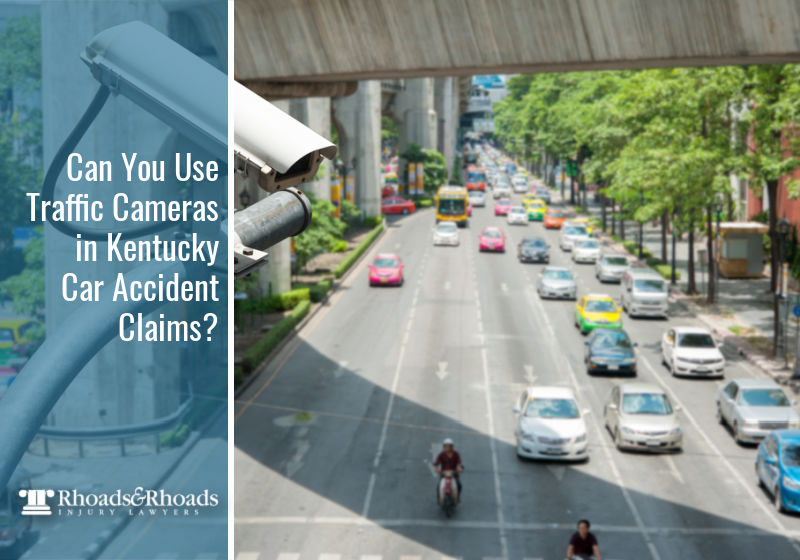 Key Points of This Article:
Traffic camera footage and other types of video footage are the most valuable kinds of evidence.

Video footage can help you provide undeniable proof of what happened and who was at fault.

Obtaining video footage to use as evidence is not easy and will require the help of a lawyer. 
When you are injured in an accident, you may be entitled to compensation that can help you pay for the costs to treat your injuries and other damages you may have suffered, such as pain and suffering and lost income. However, when filing a personal injury claim to recover this compensation, you must be able to prove what happened and that another party is either partially or wholly liable. 
To prove such things, you need evidence. And while there are many different kinds of evidence you can use, the most useful form of evidence is often video footage. This is because video evidence can clearly show what happened and who was at fault, making it difficult for the party you are filing your claim against to dispute it. In other words, with video evidence, you are more likely to win your case and get the compensation you deserve.
If you or a loved one were injured in a Kentucky car accident and need help obtaining evidence and filing your claim, our team can help. At Rhoads & Rhoads, we have been protecting the rights of injured car accident victims throughout Western Kentucky for over 45 years. Let us help you get the compensation you deserve. 
The Use of Traffic Cameras in Kentucky
Many different kinds of camera footage can be used as evidence to help build a strong case. This includes:
Red light cameras and speed enforcement cameras

Surveillance cameras from businesses

Parking lot security cameras

Dashboard cameras or dashcams 

Residential cameras like doorbell cameras

Smarthome footage
When referring to traffic cameras, most people are talking about red light or speed enforcement cameras used at intersections. And in some states, these cameras are legal and the footage from them is admissible as evidence in car accident cases. 
However, traffic cameras in Kentucky are not legal. As such, you cannot use footage from such cameras in your Kentucky car accident case. That being said, the other types of camera footage listed above are allowed and can be used if obtained legally.
How Can Kentucky Traffic Cameras Help Car Accident Cases?
When you file a personal injury claim, the more evidence you have to prove what happened, the better. And video footage specifically serves as undeniable evidence. 
For example, if you were hit by a driver running a red light, but that driver denies that they ran the red light, you could use video footage captured on a camera nearby that shows that the driver did run a red light when they hit you. 
Even if traffic camera footage or any other type of video footage does not capture the entire accident clearly, you can use the footage in combination with other evidence to paint the complete picture. For example, you could use surveillance footage from a nearby business, photos from someone's camera phone, and eyewitness testimonies to prove what happened at the time of the accident. 
Having as much undeniable evidence as possible is not only beneficial to winning your case, but can also help you win more money. Video footage can show how severe the accident was and how badly you were injured, which can be used along with medical documents as evidence to help you recover more compensation for your injuries. 
How to Obtain Traffic Camera Video of a Car Accident
In states that use traffic cameras at intersections, you can usually reach out to the local department of transportation to obtain footage from the camera that captured the accident. However, as these cameras are not legal in Kentucky, you will need to work with a lawyer to obtain other kinds of video footage.
For example, if someone's dashcam captured the accident or if a business's surveillance camera captured footage, you will need to have your lawyer reach out to those parties to legally obtain the footage. If you simply try to request on your own without a lawyer, you are more likely to be denied access.  
You can technically subpoena this type of evidence on your own, but it will not be easy. And with car accident cases, the sooner you can obtain video evidence, the better. Mainly because many cameras do not store video footage for long periods, so the footage you need access to could be deleted if you wait too long to obtain it. 
A lawyer will know how to get in touch with the parties who have the footage as quickly as possible, ensuring that the footage remains intact and is admissible as evidence. 
Kentucky Personal Injury Lawyers – Rhoads & Rhoads
If you are injured in an accident and need help obtaining traffic camera footage or other types of video footage for evidence, our team at Rhoads & Rhoads can help. We understand how beneficial video footage can be for car accident cases and know how to obtain this type of evidence as quickly as possible.
Call us at 888-709-9329 to schedule an appointment with one of our Madisonville or Owensboro personal injury attorneys. We offer free initial consultations, and all cases are taken on a contingency fee basis, so there is no initial payment required. We get paid only if we win or settle your case, and there is NO RISK involved.