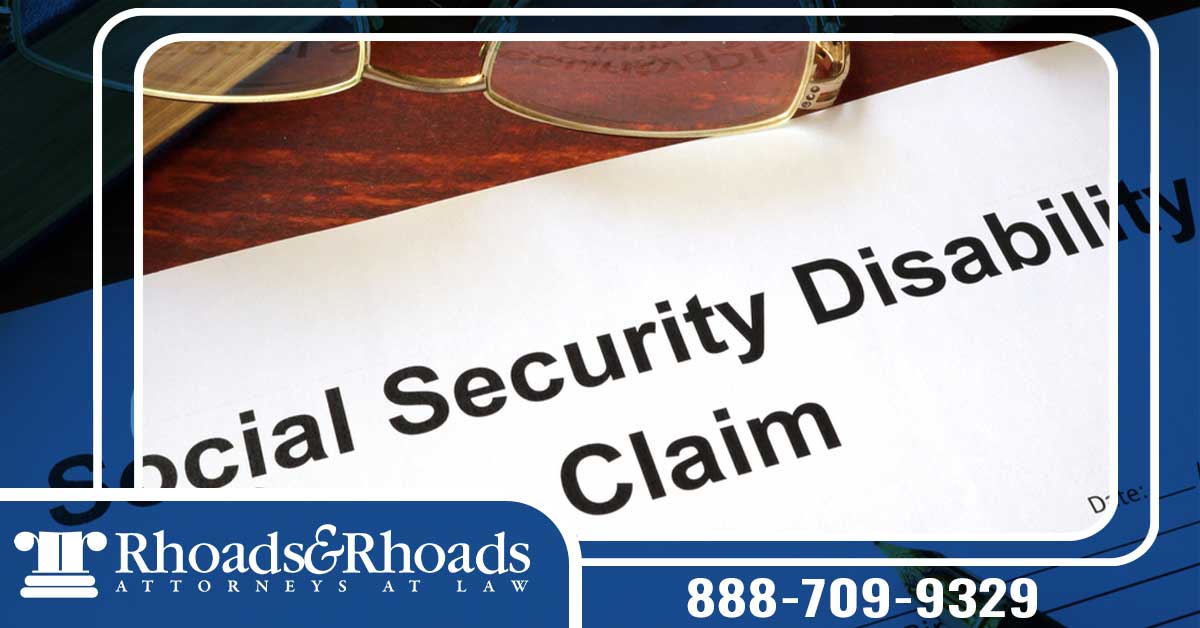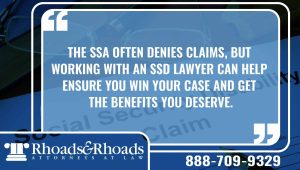 Key Points of This Article:
The SSA often denies claims, but working with an SSD lawyer can help ensure you win your case and get the benefits you deserve.

Professional SSD lawyers only work on a contingency fee basis, meaning they only get paid if they win your case. 

The maximum fee SSD lawyers can charge is 25%.
Hiring an SSD lawyer can be beneficial for many reasons. There are numerous services that disability lawyers can provide to help you when you file an SSD or SSDI claim, including ensuring you are paid the right amount of benefits. 
If you're already unable to work and struggling to make ends meet, we understand that hiring a lawyer can seem out of your reach. However, despite what you might think, a professional and experienced disability lawyer in Kentucky will not charge you up-front fees. Most disability attorneys only get paid if they win your case. 
What Do Lawyers for Social Security Disability Do?
Disability lawyers help those who are trying to apply for disability benefits with the Social Security Administration (SSA). It is not uncommon for the SSA to deny claims, however, which is why working with a lawyer is beneficial. 
Your lawyer can help you with a number of things and provide support and guidance, increasing the chances of having your claim approved. They can also help you file an appeal if your claim was denied. 
Some of the many things a social security lawyer can help you with include:
Completing paperwork and submitting it on time

Submitting medical evidence to support your claim

Communicating on your behalf

Ensuring you are paid the full and fair amount of benefits you deserve

Providing support during appeals
How Much Does a Social Security Disability Attorney Get Paid?
One of the main reasons people avoid seeking help from a lawyer is because they don't think they can afford their services. However, your lawyer should not charge you upfront fees and should only collect payment if they win your case. 
Contingency Fee
Ethical and professional disability lawyers work on a contingency fee basis. When you hire your lawyer to help you file your disability claim, you will sign a fee agreement that allows the Social Security Administration to pay your attorney if your claim is approved. This agreement ensures your lawyer is only paid what they are entitled to and nothing more.  The lawyer is only paid if he/she wins your case.
Out-of-Pocket Costs
During the claims process, your attorney may need to request certain documents to provide as evidence to the SSA to support how much you are owed in benefits. This can include copies of medical documents and examinations.  Also, the lawyer may have you examined by a doctor or meet with your doctor to take his/her statement.   As the client, you will have to pay the fee to access these documents.
While some attorneys will ask for you to pay for these out-of-pocket costs in advance, they will usually front these costs for the client. After the case is closed, then the attorney will send a bill for the reimbursement of the out-of-pocket costs they fronted on your behalf. 
Rarely do out-of-pocket costs exceed more than $200, and often these costs are lower than that.  Your lawyer will likely keep you advised as significant cost or as those investments are made into you and your case.  
Disability Back Pay
Once your benefits have been approved, the SSA will calculate how much back pay you are owed dating back to the onset of your disability for SSDI or back to the month after you applied for SSI. Once you receive your back pay, the maximum amount your attorney can charge as a fee is 25% of your back pay, but not to exceed $7,200 in most circumstances. 
What is the Maximum Attorney Fee for Social Security Disability?
The maximum fee Social Security disability lawyers can charge is 25%. Again, this is the fee charged that provides the lawyer a percentage of your backpay, and your lawyer will only get paid if they win your case and get you these benefits. 
There is, however, a maximum amount that lawyers can collect. The current maximum is $7,200. For example, if you are awarded $40,000 in backpay, your lawyer would only be able to charge a fee of $7,200,for his/her services, even though 25% of $40,000 is $10,000. 
So the fee is 25% or $7,200, whichever is less. 
Kentucky Social Security Disability Lawyers – Rhoads & Rhoads
Before agreeing to work with a Social Security disability lawyer, always make sure you ask them about their fees. A professional lawyer should be upfront with you about costs and assure you that they will only collect a fee on a contingency basis — if they win your case. 
Whether you need a Social Security disability, SSI,  or long-term or short-term disability attorney, the team at Rhoads & Rhoads can help. We represent SSI and SSDI applicants throughout Western Kentucky in our Owensboro and Madisonville office locations and can ensure you get the full and fair benefits you deserve.
Call us at 888-709-9329 or contact us online to schedule an appointment with one of our Social Security attorneys today. We offer free initial consultations, and all cases are taken on a contingency fee basis, so no initial payment is required. We get paid only if we win or settle your case, and there is NO RISK involved.